Is Mark Zuckerberg Trump's Biggest Threat in the 2020 Election?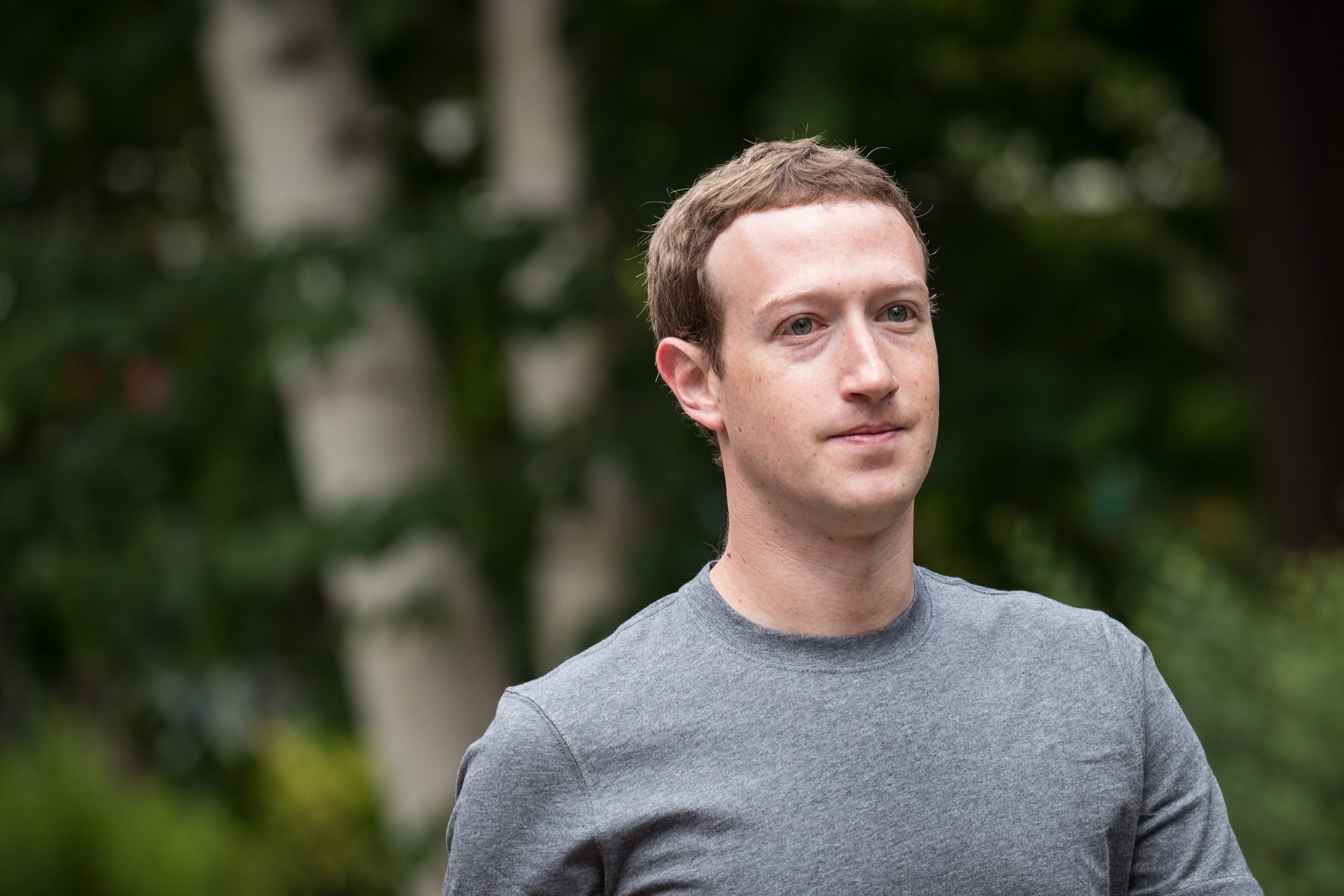 Facebook chief executive Mark Zuckerberg continues his nationwide tour of the United States, which he claims is about "listening and learning about how more people are living, working and thinking about the future," but which almost everyone else thinks is about testing the possibility of a presidential run. But Zuckerberg will no longer be getting any assistance from the administration of current President Donald Trump.
Related: 2020 election-betting odds peg Trump as favorite, give Warren, The Rock, Kanye and Mark Zuckerberg a shot
The latest stage of Zuckerberg's road trip saw him pay a visit Saturday to Glacier National Park in Montana, which has become a powerful symbol of the effects of climate change. But shortly before his arrival, his fellow billionaire pulled the welcome mat from under him. Trump's administration instructed a research ecologist and the park's superintendent that they were no longer permitted to show Zuckerberg around on the planned tour, according to The Washington Post. What's more, the Park Service's staff was told not to post anything on social media about Zuckerberg's visit.
During his visit, Zuckerberg wrote a Facebook post about the visible effects of climate change at the park.
"The impact of climate change is very clear at Glacier," he wrote. "We need to make sure parks like Glacier—and the planet overall—are around for future generations to enjoy."
Trump has previously called climate change a "hoax" and made the United States only the third country that was not a party to the historic Paris climate agreement when he announced his withdrawal last month. He also has prohibited multiple departments from sharing research or information about climate change with the public.
For his part, Zuckerberg has been a vocal critic of Trump's policies on climate change, criticizing the decision to withdraw from the Paris agreement as "bad for the environment, bad for the economy, and it puts our children's future at risk."
But it may not have been merely their vastly differing views on climate change that prompted Trump's snub of the Facebook founder in Montana. Amid much talk that Zuckerberg could follow in Trump's footsteps by going from chief executive to president with no stops in between, a poll released this week showed the two in a dead heat in a hypothetical 2020 election with Zuckerberg as the Democratic nominee.
That was actually the best Trump fared in the Public Policy Polling survey; he lost the five other imagined contests. The results also suggest that Zuckerberg has plenty of work to do if he is eyeing a presidential run.
While his favorability rating is healthier than Trump's, he was still viewed unfavorably by 29 percent of the population, compared to 24 percent who saw him favorably. A massive 47 percent remain on the fence.
It could be a sign that voters aren't ready for another billionaire president with no experience in public office. But where Zuckerberg and 2020 are concerned, Trump appears to be taking no chances.