Trump Could Use Military to Launch His Own Coup, Warns Former White House Ethics Lawyer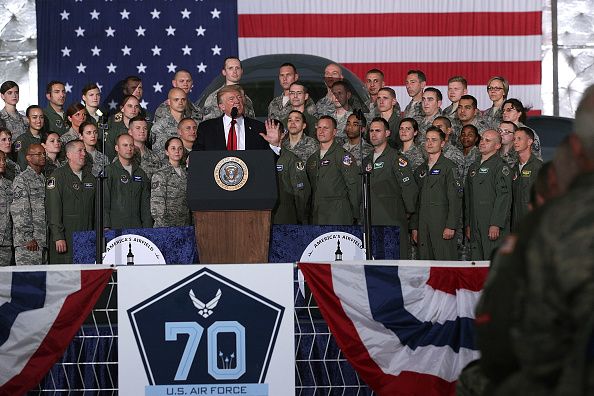 The rhetoric in the media over whether Donald Trump is facing a "coup" due to the special counsel investigation should focus more on whether the president himself would subvert democracy to remain in power, according to Richard Painter, former chief White House ethics lawyer.
Painter, who worked under former president George W. Bush, appeared on MSNBC to discuss the widely criticized Fox News segment that suggested the FBI's investigation into the Trump campaign could be considered a coup.
"The commander in chief is Donald Trump," Painter said. "There is a risk of him using that power to destroy our democracy, whether you call it a coup or anything else. It's not from the critics of Donald Trump that the danger is posed, it's the fact that the man who is commander in chief of our military is engaged in obstruction of justice."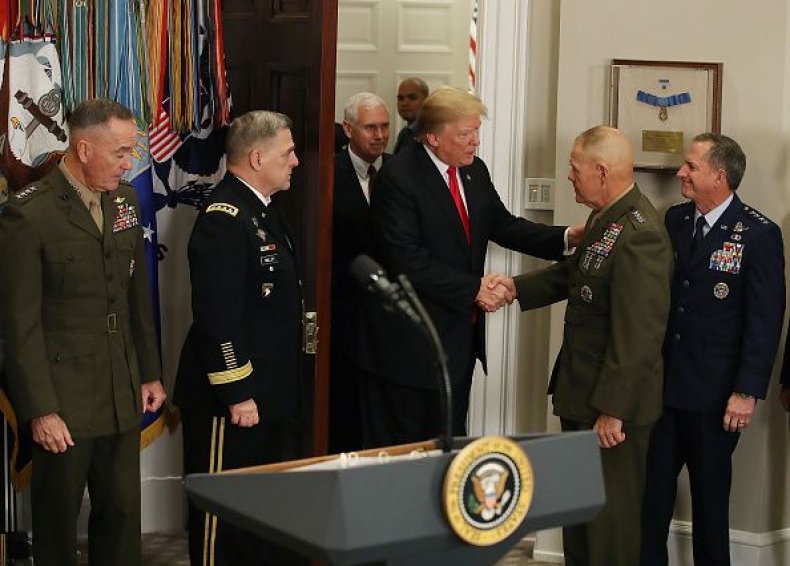 The MSNBC segment, hosted by Ari Melber, pointed out the danger of the rhetoric used by host Jesse Watters and Kellyanne Conway on Fox. Watters said the investigation had been "weaponized" to destroy Trump's presidency, in an attempt to "disenfranchise millions of American votes," speaking with a banner below him that read "A coup in America?"
The segment was roundly criticized, including by people like Ron Nehring, former national spokesman for Ted Cruz.
The criticism came from across the political spectrum, and Painter pointed out that it wouldn't just be Democrats who would condemn Trump if he fired Mueller.
"If Robert Mueller were to get fired, the only responsible thing to do would be to convene both the House and the Senate Judiciary Committee immediately—and I don't care if that has to happen on Christmas Eve, Christmas Day, New Year's or whatever," said Painter. "We'd have to swing into action in 24 hours."
The investigation into collusion with Russia and obstruction of justice cannot be equated with a coup, which is a sudden, violent and illegal seizure of power from a government, critics argue. Defenders of Trump have used the phrase before to describe the "witch hunt" against the president. Sean Hannity claimed that a "soft coup is underway" to take down Trump, and Congressman Matt Gaetz claimed last month that the country was "at risk of a coup d'état in this country if we allow an unaccountable person with no oversight to undermine the duly elected president."
But Painter, who was the chief White House ethics lawyer from 2005 to 2007, says that this type of speech dangerously suggests a risk of violence that will raise fears and ultimately make people question the legitimacy of the investigation.
"I think we are in danger, our democracy is in danger," he said.