'Morning Joe' Hosts Accuse Trump of Blackmailing, Threatening Them Over 'National Enquirer' Story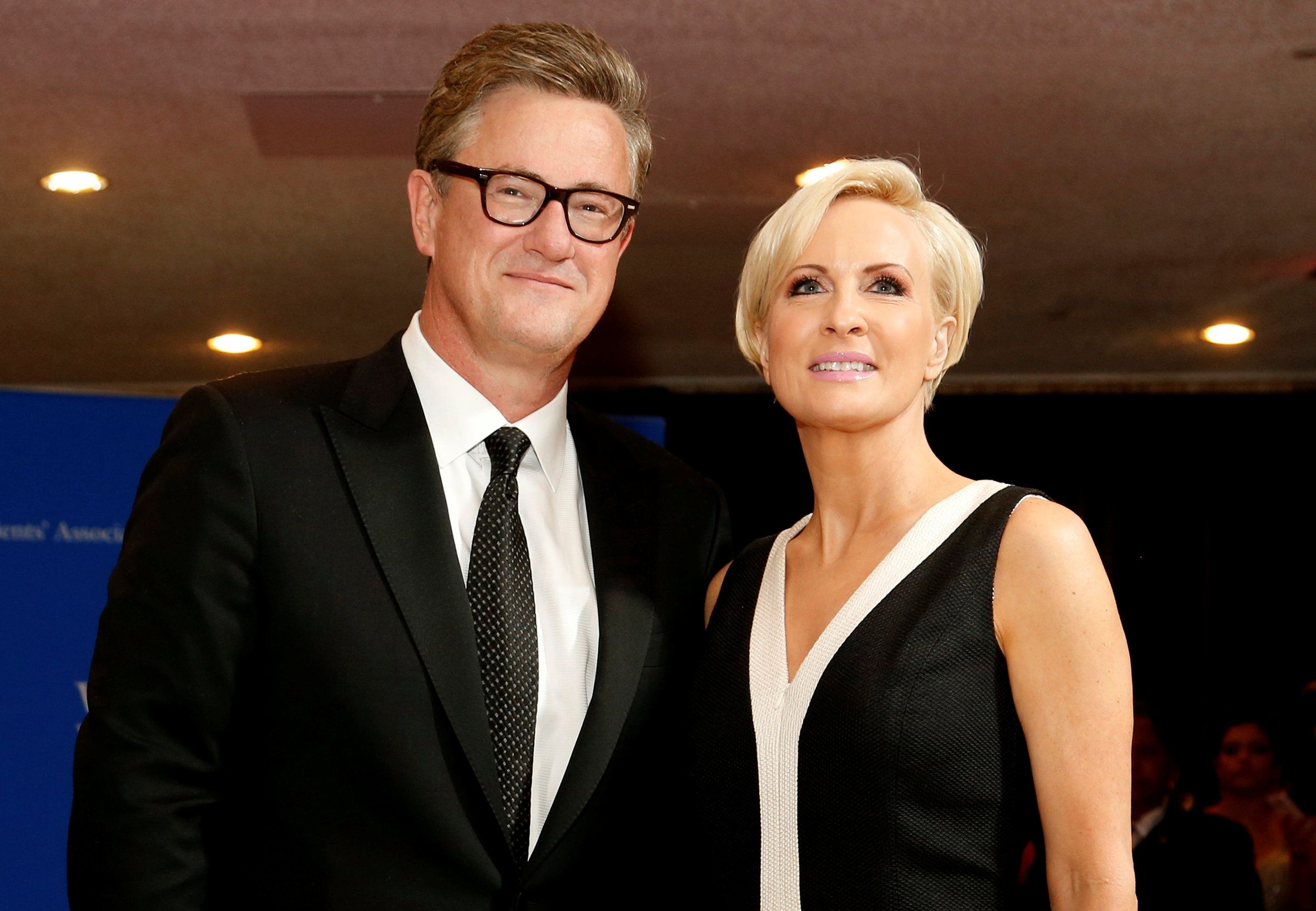 Joe Scarborough and Mika Brzezinski have accused President Donald Trump of effectively blackmailing them over a story that the National Enquirer was allegedly planning to publish. The Morning Joe hosts were responding a day after Trump tweeted a deeply personal attack on the MSNBC pair, which led to a sharp backlash from both Democrats and Republicans.
Related: Melania Trump Is Against Online Bullies, Except When Donald Is Doing the Bullying
Writing an op-ed in The Washington Post Friday, Brzezinski first detailed the threats from the White House that a negative story in the salacious tabloid was imminent.
"This year, top White House staff members warned that the National Enquirer was planning to publish a negative article about us unless we begged the president to have the story spiked," she wrote. "We ignored their desperate pleas."
Trump is a long-time friend of the National Enquirer's chief executive officer David Pecker. During the 2016 campaign, it published negative and unfounded articles about several of Trump's Republican primary opponents, including linking Sen. Ted Cruz's father to the assassination of John F. Kennedy.
On their MSNBC show Friday, Scarborough and Brzezinski expanded on the threatened story, alleging that the White House told them to apologize to Trump for their critical coverage of the president in order to make the story disappear.
"We got a call that 'hey the National Enquirer is going to run a negative story about you guys,'" Scarborough said. "And they said 'if you call the president up and you apologize for your coverage then he would pick up the phone and basically spike this story.'"
He added: "I had three people at the very top of the administration calling me and the response was like 'are you kidding me, I don't know what they have, run a story, I'm not going to do it.'
"The calls kept coming and they were like 'you need to call, please call.'"
According to Brzezinski, the Enquirer, in fact, had no story but was harassing her teenage daughters and staking out her house.
"They were calling my children, they were calling close friends and they were pinning this story on my ex-husband, who I knew would never do that, so I knew immediately that it was a lie and that they had nothing," she said. "And these calls persisted for quite some time and then Joe had the conversations that he had with the White House where they said 'oh, this could go away.'"
The episode, said Scarborough, represented Trump's "really strange obsessions with this show and in particular really disturbing obsession with Mika."