Will Trump Be Interviewed for Russia Probe? President's Lawyers Discussing Sit-Down With Special Counsel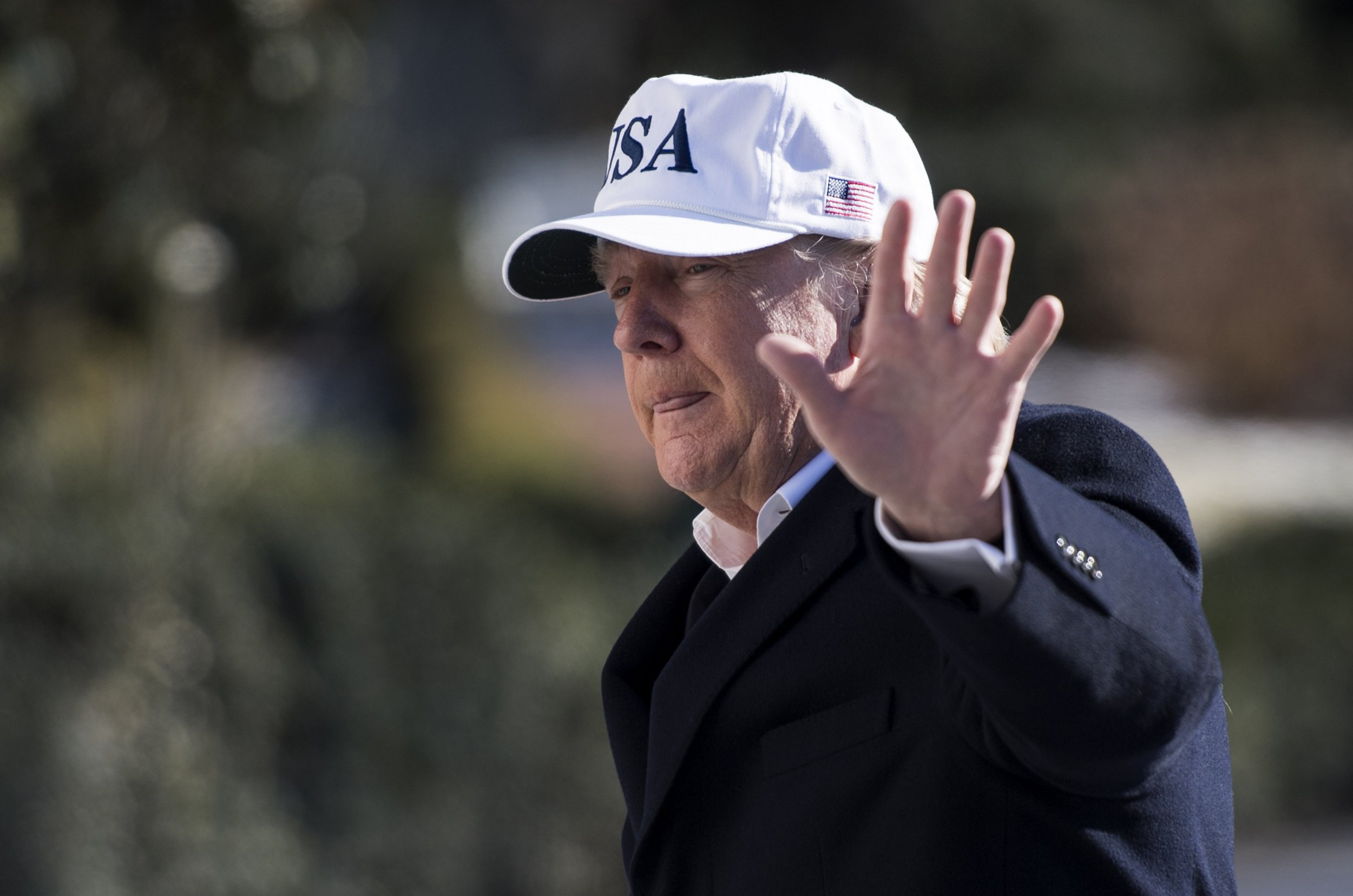 President Donald Trump's personal lawyers are reportedly discussing formats for a possible interview with special counsel Robert Mueller's investigative team, looking into Russian election meddling and allegations of collusion with the Trump campaign.
The interview with the special counsel's team could take place in several formats, including written questions and answers or even a face-to-face meeting between the president and Mueller.
Related: Trump won't forgive Steve Bannon for Fire and Fury comments
Trump's legal team is "anticipating" Mueller and his band of investigators will ask for an interview with the president, NBC News reported Monday morning, citing three people familiar with the matter.
According to the report, Trump's team has been considering the possibility the president may be interviewed since former campaign manager Paul Manafort was indicted by Mueller in October. A well-connected and longtime political operative, Manafort faces charges of laundering $75 million, among others, all of which he has denied.
The president's attorneys have reportedly "debated" whether an interview could be avoided. However, they have also discussed the legal standard for a president to be interviewed, as well as how long the interview would be and the possible location.
Rather than a direct interview, another strategy would be for Trump to submit a signed affidavit, in which he denounces any allegations of collusion.
Still, one expert believed it was unlikely Mueller or his team would pass on the opportunity to grill Trump.
"Prosecutors want to see and hear folks in person," former U.S. attorney Chuck Rosenberg told NBC News. "They want to probe and follow up. Body language and tone are important. And they want answers directly from witnesses, not from their lawyers. The odds of prosecutors agreeing to written responses are somewhere between infinitesimally small and zero."
The president's team was expected to meet with the special counsel's group late last month in order to see where the investigation was heading next. Along with Manafort, former campaign official Rick Gates was also charged, while two others, George Papadopoulos, another campaign staffer, and Michael Flynn, Trump's former national security adviser, each pleaded guilty to lying to the FBI and agreed to cooperate with the special counsel's probe.
Trump has previously said he would be open to an interview and seemingly affirmed that to reporters Saturday at Camp David. The president was asked if he would answer Mueller's request for a meeting and replied: "Yeah."
But the president continued the answer by again pivoting to former political rival Hillary Clinton and saying that he, personally, was not under investigation.
"Just so you understand, there's been no collusion, there's been no crime, and in theory everybody tells me I'm not under investigation—maybe Hillary [Clinton] is, I don't know—but I'm not," Trump said. "But we have been very open. We could have done it two ways. We could have been very closed, and it would have taken years. But you know, sort of like when you've done nothing wrong, let's be open and get it over with."
Trump added: "Because, honestly, it's very, very bad for our country. It's making our country look foolish. And this is a country that I don't want looking foolish. And it's not gonna look foolish as long as I'm here."