Trump Won't Forgive Steve Bannon Even After Grovelling Apology Over Fire And Fury Book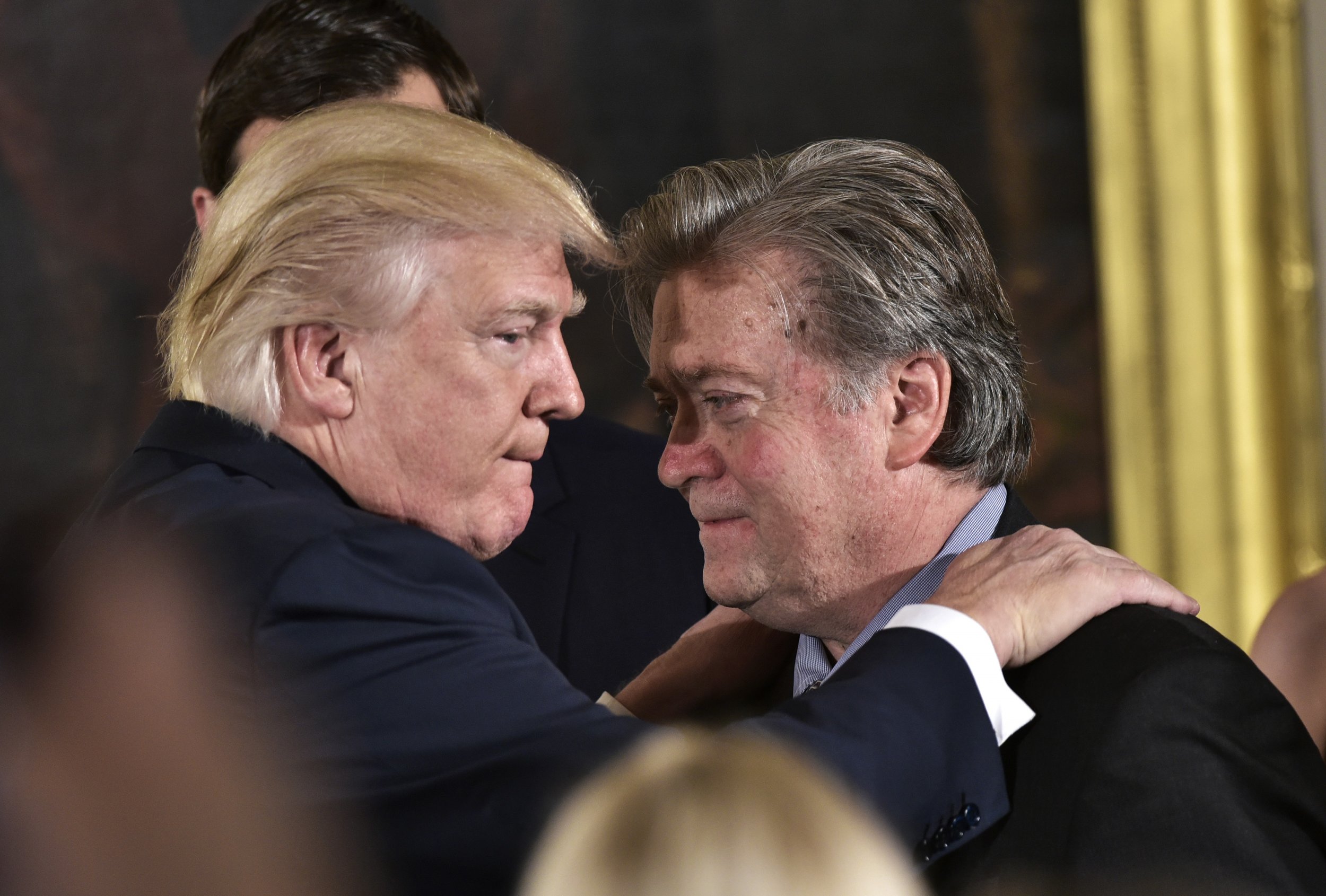 Steve Bannon's apology is unlikely to get him back into Donald Trump's inner circle following the revelations in the explosive tell-all book about the White House, an official has suggested.
The Brietbart executive chairman on Sunday apologized for his comments in Michael Wolff's book Fire and Fury: Inside the Trump White House in a move that officials suggested would do little to thaw relations between himself and the president.
An excerpt featured Bannon stating a meeting between Trump's son Donald Trump Jr. and a Russian lawyer was "treasonous" and suggesting Donald Jr. would "crack like an egg" under questioning from Special Counsel Robert Mueller, prompting Trump last week to claim Bannon had "lost his mind."
And the grovelling apology issued by Bannon would not put him back in Trump's good graces, Politico reported, quoting a White House official as saying it was "unlikely."
As well as insisting he remained supportive of the president, Bannon's apology also singled out Donald Trump Jr. "Donald Trump, Jr. is both a patriot and a good man," he said in an apology shared with Axios on Sunday.
"He has been relentless in his advocacy for his father and the agenda that has helped turn our country around," Bannon said, adding: "My support is also unwavering for the president and his agenda—as I have shown daily in my national radio broadcasts, on the pages of Breitbart News and in speeches and appearances from Tokyo and Hong Kong to Arizona and Alabama."
Although figures close to Bannon suggested to Politico that such a fawning apology is out of character, that Trump will forgive and forget the apparent betrayal seems even less likely given his ongoing tweets on the topic.
Shortly after an excerpt from the book was released, Trump began referring to Bannon as "sloppy Steve," suggesting he was responsible for White House leaks and had cried when he left his role there.