Trump Must Sign Stimulus Bill Today to Prevent at Least One-Week Lapse in Jobless Benefits
The clock is ticking for President Donald Trump to sign into law the stimulus package passed by Congress.
Not only would some 12 million Americans lose their jobless benefits if Trump does not sign the $900 billion relief measure by Saturday at midnight, but there would also be a one-week lapse if the president should chose to put pen to paper after the aforementioned deadline. That is because the $300 weekly unemployment insurance supplemental cannot kick in until the week beginning after the bill is signed.
The supplemental jobless benefits only last until mid-March, regardless of when they start. That means that the weeklong delay would shorten the payout period for recipients from 11 to 10 weeks.
Millions are also set to have their eviction protections expire at the end of the year, which the stimulus would extend.
As of Saturday afternoon, Trump had neither signed nor vetoed the bill.
"It is underhanded and cruel for the president now to refuse to sign it into law and potentially end this brutal year by inflicting even more pain and suffering on families in need," House Ways and Means Committee Chairman Richard Neal (D-Mass.) said in a statement. "Republican leadership in Congress should join in calling for the signing of this legislation—which they helped write and voted for—to extend this crucial aid."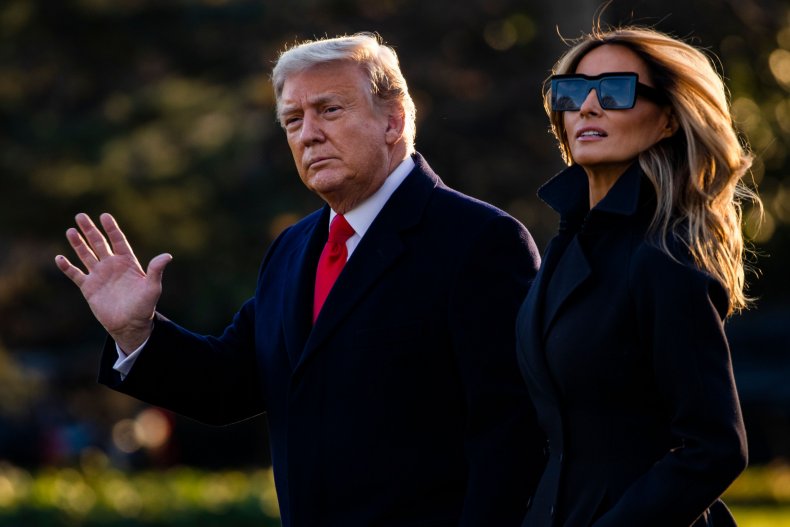 Trump has thrown the fate of the stimulus, which was attached to a vital funding package that would also prevent a government shutdown from commencing Tuesday, into complete turmoil over his sudden demand earlier this week for the $600 individual checks included to be increased to $2,000.
The outgoing president—who's spent the holidays at his South Florida Mar-a-Lago resort and golfing even as millions are desperate for relief—has suggested he will veto the legislation without the increased checks.
Despite Trump's demands, congressional Republicans oppose increasing the direct payments. House Republicans blocked an attempt by Democrats on Thursday to pass $2,000 checks. A recorded vote will be held Monday, where the Democratic-led House is expected to approve the provision and send it over to the GOP-controlled Senate. Republican leadership in the upper chamber has indicated they will not consider the measure.
Trump has also demanded that hundreds of millions of dollars in foreign aid—which was included at his request—be stripped from the annual budget.
Despite the benefits cliff and the potential delay that millions of Americans face, Trump has appeared unconcerned. He has been spotted golfing at one of his South Florida courses, undercutting his own claim and that of White House officials that he would "work tirelessly for the American people" over the holidays.
The direct payments were limited to $600 in response to opposition from Republicans for additional spending and silence from Trump, as administration aides who helped negotiated the deal were forced to largely guess what the president wanted as he remained absent from talks. Democrats pushed for $1,200 checks.
"I simply want to get our great people $2000, rather than the measly $600 that is now in the bill," Trump tweeted Saturday. "Also, stop the billions of dollars in 'pork.'"
A solution still remains elusive. The stimulus passed Congress with a veto-proof majority, and lawmakers could presumably secure the same overwhelming bipartisan support to override a presidential veto.
However, depending on when Trump would veto the bill, Congress would likely not be able to override his decision for likely a week or two, well after jobless benefits are set to expire.
Senator Lindsey Graham (R-S.C.), a close Trump ally who played golf with the president on Christmas Day, has since said that he is "convinced [Trump] is more determined than ever to increase stimulus payments to $2000 per person."