Is Trump Impeachment Talk and Nixon Comparisons Behind 'All the President's Men' Sales Spike?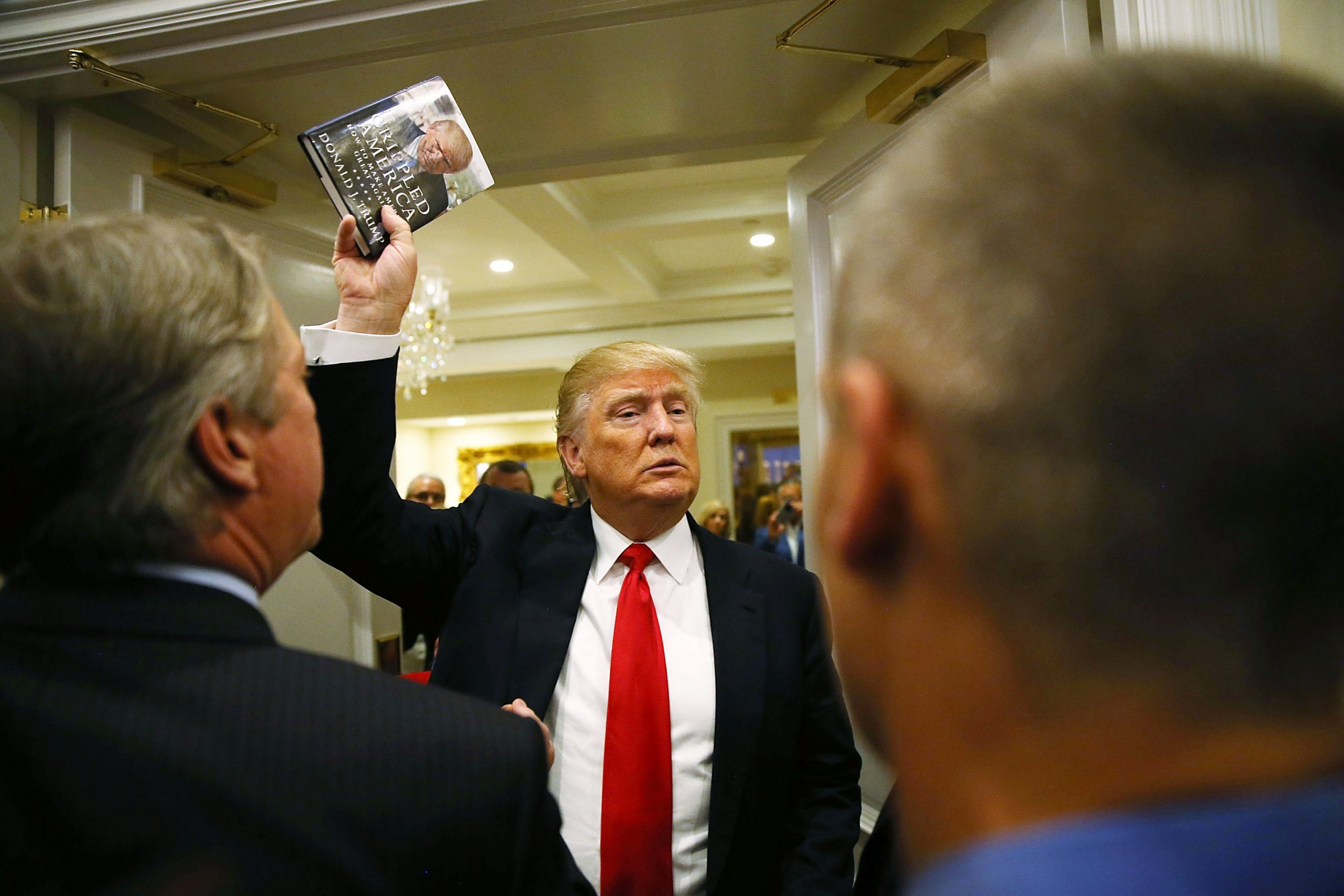 Everything old is new again when you have a president like Donald Trump.
With near-daily developments in the ongoing investigation into whether Trump campaign staffers colluded with Russia to interfere in the presidential election—and whether the president himself subsequently attempted to obstruct the probe—Americans are talking constantly about the 1970s. They're drawing comparisons to the Watergate scandal that preceded Richard Nixon's resignation. And, according to booksellers, they're reading.
Related: Watergate to Trump and Russia: A brief history of recent presidential scandals
Sales of the book All the President's Men, by Bob Woodward and Carl Bernstein, have spiked in recent months as allegations against Trump have piled up and his approval ratings have tanked, according to data from market research firm The NPD Group. Workers at several bookstores back up those stats, telling Newsweek they've seen an uptick in people researching the past with an eye on the future.
"People who are book lovers and bookstore shoppers—they're thinkers, they're active, they're voters, they're concerned," says Andries Mulder, a manager at Half Price Books in Monroeville, Pennsylvania. "They're buying these books [because] they thought, Oh, you know what, I've been meaning to read that. It's more pressing than ever."
All the President's Men came out in June 1974, roughly two years after five men were arrested while trying to break into the Democratic National Committee offices in the Watergate complex in Washington, D.C. The book tells the story of how Woodward and Bernstein, at the time two young Washington Post reporters, dug into the case and, famously using an anonymous source named "Deep Throat," found the break-in to be linked to Nixon aides.
Nixon himself tried to cover up the attempted burglary and shut down the investigation, but he was unsuccessful. He lost several key members of the White House along the way, was revealed to have been taping conversations in the Oval Office and ended up facing possible impeachment proceedings. He ultimately resigned on August 9, 1974. All the President's Men, meanwhile, became a best-seller and eventually a movie.
The book's most recent re-issue was as a paperback in 2014, but it's enjoying a revival now. Data provided to Newsweek by NPD BookScan shows that more than 7,000 copies of that edition have been sold since January. Compare that to 2016, when just 4,600 were sold all year, or 2015, when only 3,900 were.
We can't know for sure what's making sales of the book pick up, but the buzz around Trump is often coupled with discussion of Watergate. Last month, for example, Monmouth University put out a new release showing that about 40 percent of Americans said they supported impeaching Trump, while only 24 percent said the same in 1973 for Nixon.
The timeline also may give clues as to why the book is selling well now.
Peter Aaron, the owner of The Elliott Bay Book Company in Seattle, says interest increased in June. That's when ex-FBI director James Comey testified before the Senate that Trump asked him to ease up on his investigation into ex-national security adviser Mike Flynn's connections to the Kremlin.
"All of a sudden we went from selling like none, maybe one, copy every nine to 12 months, and then in June we sold like 25," Aaron tells Newsweek. "That continued into July, and it's still going on."
Though Amazon didn't return requests for comment, its All the President's Men reviewers have also linked the book to Trump in recent weeks. "Read this [if] you want to have an opinion when a pundit says, 'This is worse than Watergate' about the Trump presidency," one user wrote. "A classic that's obviously beyond relevant today," said another.
The book boom isn't necessarily universal: Stores like the Strand in New York City and Taylor Books in Charleston, West Virginia, haven't seen anything abnormal with All the President's Men. But even in those cases, managers say they can spot Trump's influence when customers are selecting new reads.
Deborah Lee, who works at King Books in Detroit, Michigan, says shoppers are immersing themselves in dystopian fiction works like 1984 by George Orwell. Mark LaFramboise, adult-book buyer at Politics and Prose in Washington, D.C., says he's selling tons of copies of On Tyranny: Twenty Lessons from the Twentieth Century by Timothy D. Snyder and The Handmaid's Tale by Margaret Atwood.
LaFramboise says he thinks Americans are rereading those books—and All the President's Men, for that matter—because the subjects they tackle feel real and urgent with Trump in charge.
"If you read a book 10 years later, you're reading it in a different context, naturally," he says. "This is like that on steroids."