Who Is Christopher Wray? Donald Trump Nominates Former DOJ Official as FBI Director to Replace James Comey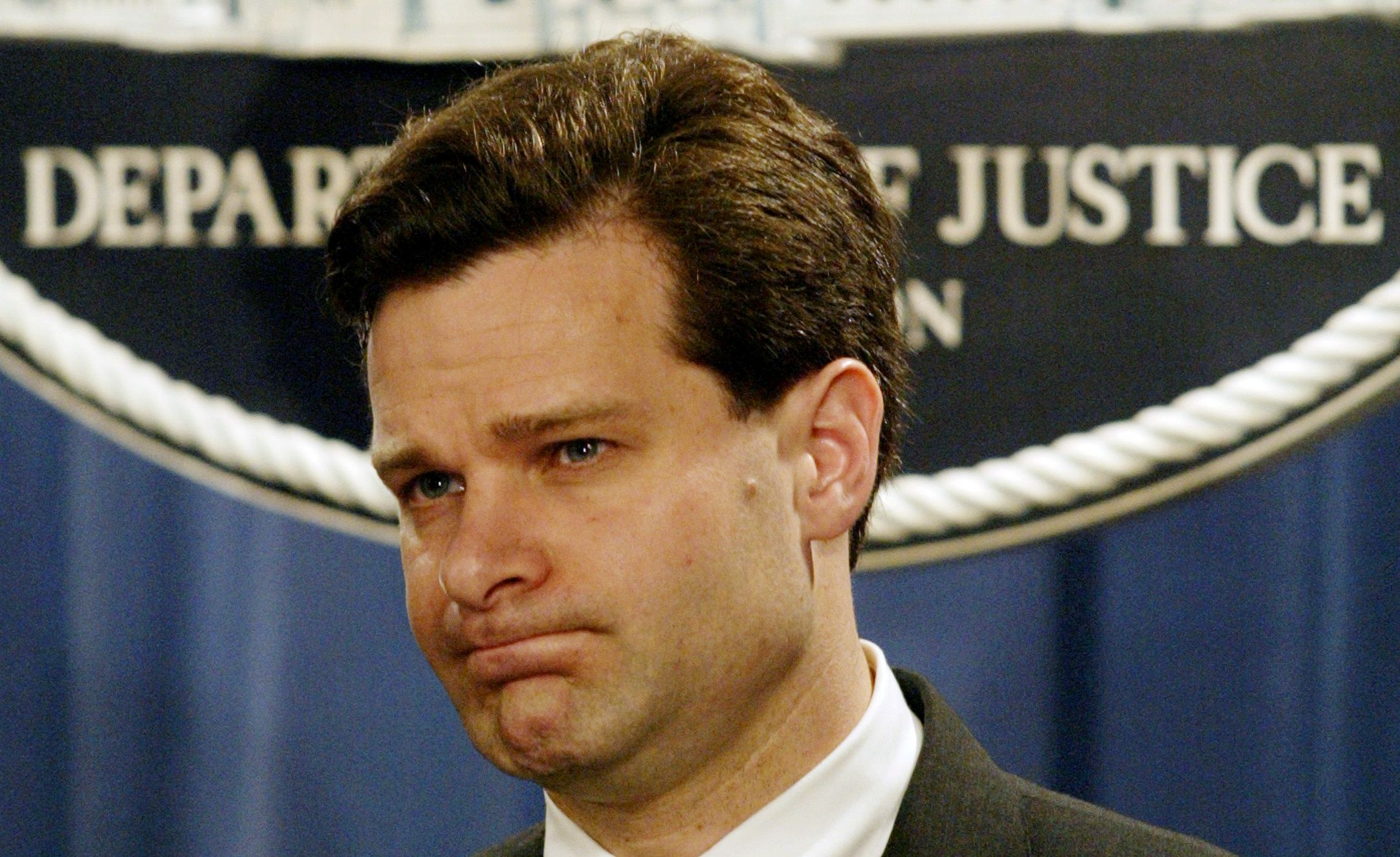 President Donald Trump announced Wednesday he is nominating Christopher Wray, a former U.S. Department of Justice official, to serve as FBI director. If the Senate confirms the nomination, Wray will replace James Comey, whom the president fired on May 9.
"I will be nominating Christopher A. Wray, a man of impeccable credentials, to be the new Director of the FBI. Details to follow," Trump tweeted Wednesday morning.
Wray had met with Trump to discuss the position on May 30. He was assistant U.S. attorney general from 2003 to 2005, during which he oversaw the Department of Justice's criminal division. He had previously been associate deputy attorney general and principal associate deputy attorney general. Before joining the Justice Department, he was assistant U.S. attorney for the Northern District of Georgia.
Related: FBI director search continues with John Pistole, Christopher Wray
Prior to the Senate confirmation process, Wray will likely resign from his position as partner at the law firm King and Spalding, a firm with ties to the president. In April, Trump nominated Gilbert Kaplan, a partner at the firm, for under secretary of commerce for international trade, a position in the Department of Commerce. Another partner at the firm, Bobby Burchfield, is ethics adviser to the Donald J. Trump Revocable Trust, which holds the president's business assets. Director of National Intelligence Dan Coats also once worked at the firm.
During the confirmation process, senators could question Wray about whether at King and Spalding he worked on any cases related to Trump's trust or the Trump Organization, given Burchfield's role. An executive order the president signed in January states that for the first two years in a position, presidential appointees cannot "participate in any particular matter involving specific parties that is directly and substantially related to my former employer or former clients." Appointees are exempt from the rule if they did not "personally provide services" to the former clients.
Wray's background is consistent with those of previous FBI directors. Robert Mueller, who precededed Comey, was also an assistant U.S. attorney general. Other recent directors have also served as Justice Department officials.
Lawmakers on both sides of the aisle will likely praise Trump's decision to nominate someone who has not been a politician. "This is a moment where we need a law enforcement professional that's never campaigned for a presidential candidate, never campaigned for office, never worn a party label, to head the FBI," Senator Claire McCaskill had told reporters on May 18, when former Senator Joe Lieberman was a frontrunner for the role.
The nomination now goes to the Senate for confirmation. Since 1972, the Senate has confirmed seven FBI director nominations, and presidents have withdrawn two nominations, in 1973 and 1977. The length of time between nomination and confirmation has varied from one day to 38 days, according to a 2014 report by the Congressional Research Service.