What Will Happen to Trump-Kim Jong Un Coins After President Cancels North Korea Summit?
President Donald Trump's cancellation of a planned summit with North Korean leader Kim Jong Un Thursday could have serious geopolitical consequences, not least because Trump's letter included a veiled threat about the United States' "massive and powerful" nuclear weapons. But, for many, the first question was: what happens now to the commemorative coins for the planned summit that were put out by the White House earlier this week?
Related: Why Did Trump Cancel Summit With North Korea? Five Reasons President Will Not Meet Kim Jong Un
The revelation of the coins, which depicted Trump and Kim over a background of the U.S. and North Korean flags together with text that referred to Kim as "the Supreme Leader" had already been met with criticism.
"I urge the White House to take Kim off the coin," Senate Minority Leader Chuck Schumer tweeted. "Challenge coins are a time honored tradition and certainly appropriate in this situation, but Kim Jong Un's face has no place on this coin. He is a brutal dictator and something like the Peace House would be much more appropriate."
As well as the depiction of Kim, there were questions as to why a coin was being made when the planned June 12 summit was already in doubt.
"This is a standard procedure by the White House Communications Agency," Press Secretary Sarah Sanders said Tuesday. "These coins are designed and done by that organization."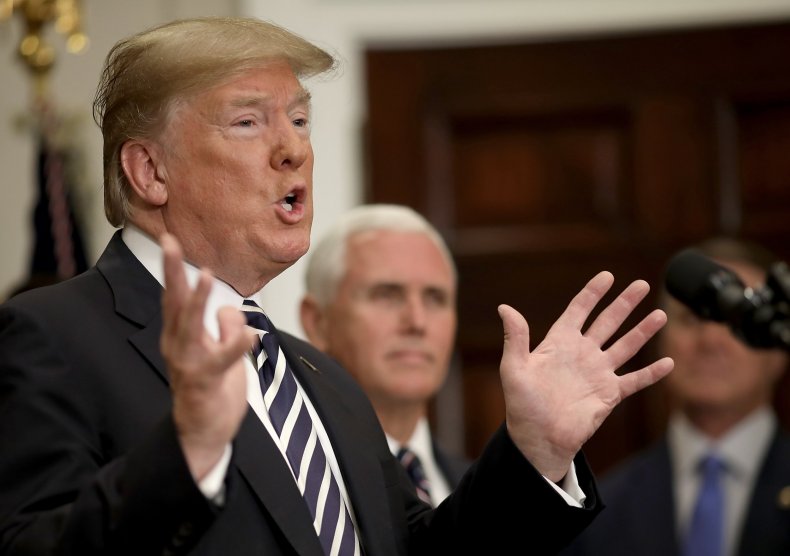 The coin could yet be relevant. Speaking following the release of his letter to Kim Thursday, Trump suggested that the historic meeting may still happen.
"Hopefully, everything's going work out well with North Korea," Trump said at the White House. "A lot of things can happen. Including the fact that, perhaps, it is possible that the existing summit could take place or a summit at some later date"
Whatever happens regarding the summit, the coin will remain on sale.
"The coin will be made whether or not the summit occurs as scheduled because the theme is coming closer to peace and celebrates the act of communication among countries," read a note on the White House gift shop website, where the coin remained on sale for $24.95.
The note continued: "If summit does not occur you can request a refund but most supporters have said they want this heirloom of political history regardless of outcome."
One former Trump administration employee, though, was far from impressed at the decision to go ahead with the coin.
"Who's the idiot in the WH that green-lit those commemorative coins for a summit that almost certainly wasn't going to happen? Amazing. #OnlyTheBestPeople" former aide A.J. Delgado tweeted shortly after Trump's cancelation.