Trump is Still not Backing Down From Nuclear Threats Against North Korea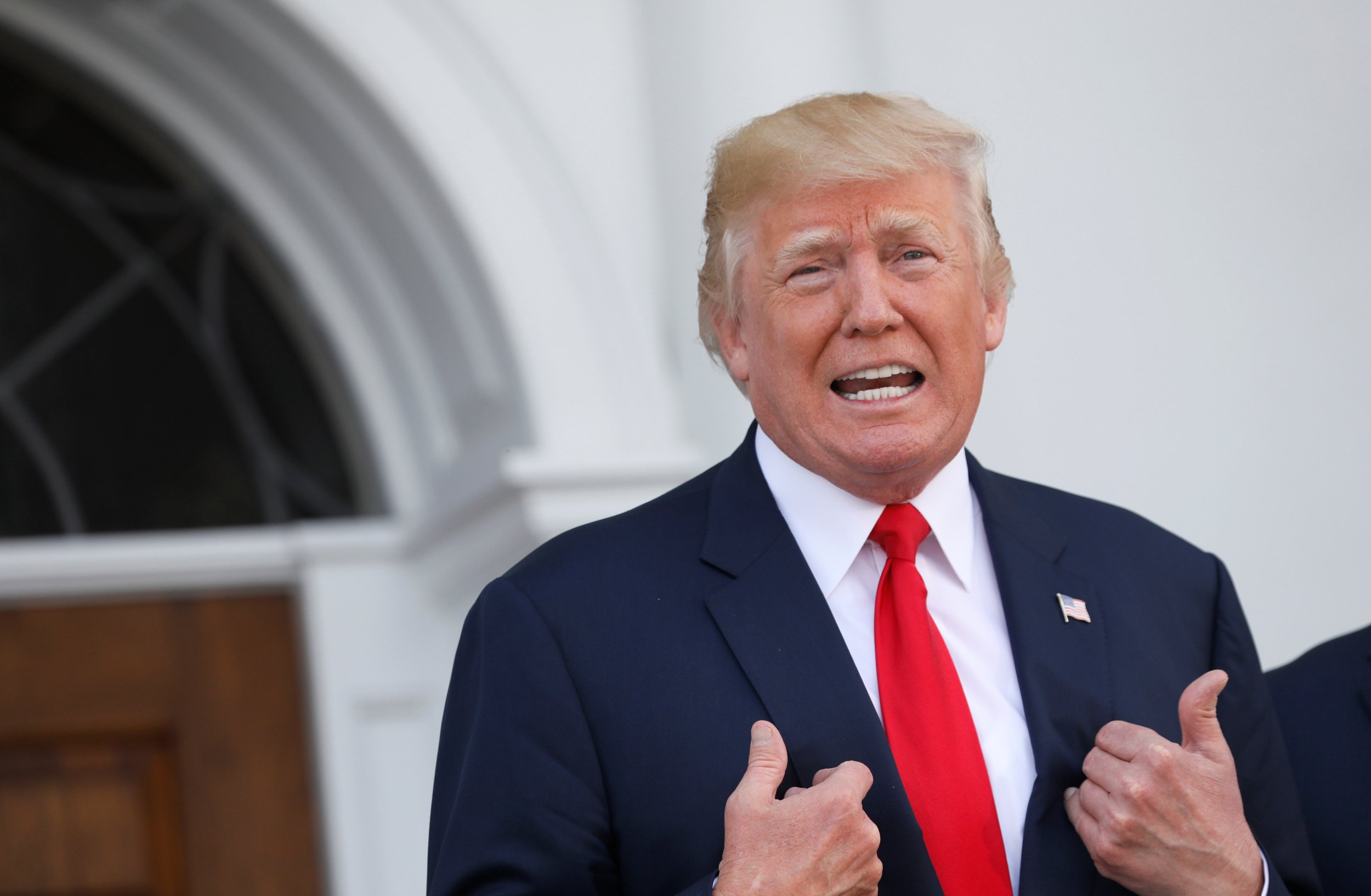 President Donald Trump says that American weapons are "locked and loaded" against North Korea.
"Military solutions are now fully in place, locked and loaded, should North Korea act unwisely," Trump tweeted early Friday after a week of increasingly hot rhetoric against dictator Kim Jong Un. Trump wrote that he hoped the dictator "will find another path!" beside military conflict.
The president's threats follow North Korea's claim Thursday that it is drawing up a plan to shoot four intermediate-range ballistic missiles toward the U.S. island territory of Guam in the Pacific.
About 160,000 U.S. civilians live on the island, and 7,000 U.S. troops are based at a military base there.
After The Washington Post revealed on Wednesday that American intelligence has determined North Korea has a miniaturized a nuclear weapon that can be fitted to one of its intercontinental ballistic missiles, Trump threatened the country.
"North Korea best not make any more threats to the United States," Trump said, or they would be met with "fire and fury like the world has never seen." His threat also followed a series of intercontinental ballistic missile tests carried out by the Koreans.
The standoff between Trump and Kim has been likened to the Cuban missile crisis, when President John Kennedy engaged in brinkmanship against Russian leader Nikita Khrushchev in 1962. The two countries narrowly avoided a nuclear war.
Related: Trump's Sebastian Gorka blames 'fake news industrial complex' for his words against Rex Tillerson
Secretary of Defense James Mattis said in a statement Thursday that North Korea must "cease any consideration of actions that would lead to the end of its regime and destruction of its people" and that it "will continue to be grossly overmatched by ours and would lose any arms race or conflict it initiates."
After Trump's warning to North Korea, Kim said through state media that Trump is "failing to grasp the ongoing grave situation" and "sound dialogue is not possible with such a guy bereft of reason, and only absolute force can work on him."
Conflicting messages about how serious the United States is about a military confrontation with North Korea have also emerged. Secretary of State Rex Tillerson said during a stopover in Guam that "Americans should sleep well at night" without worry of a military confrontation and that Trump is merely talking in language that Kim "would understand." Yet Trump and Mattis seem committed to military action if North Korea provokes it.
Some see Trump waging a game of chicken against North Korea, assuming that Kim will back down if his nation's existence is threatened by American military might. That's a dangerous approach, experts say.
"The problem is the dynamic between the Americans and the North Koreans. It's not singularly with the North Koreans," Robert Carlin, former chief of the Northeast Asia Division of the State Department's Bureau of Intelligence and Research, told Newsweek Thursday.
"It's the chemistry, the misunderstandings, misperceptions that are so dangerous," he said, "and I think that applies in the current situation."