Is Trump a Champion of Workers? His Anti-Union Policies Indicate Otherwise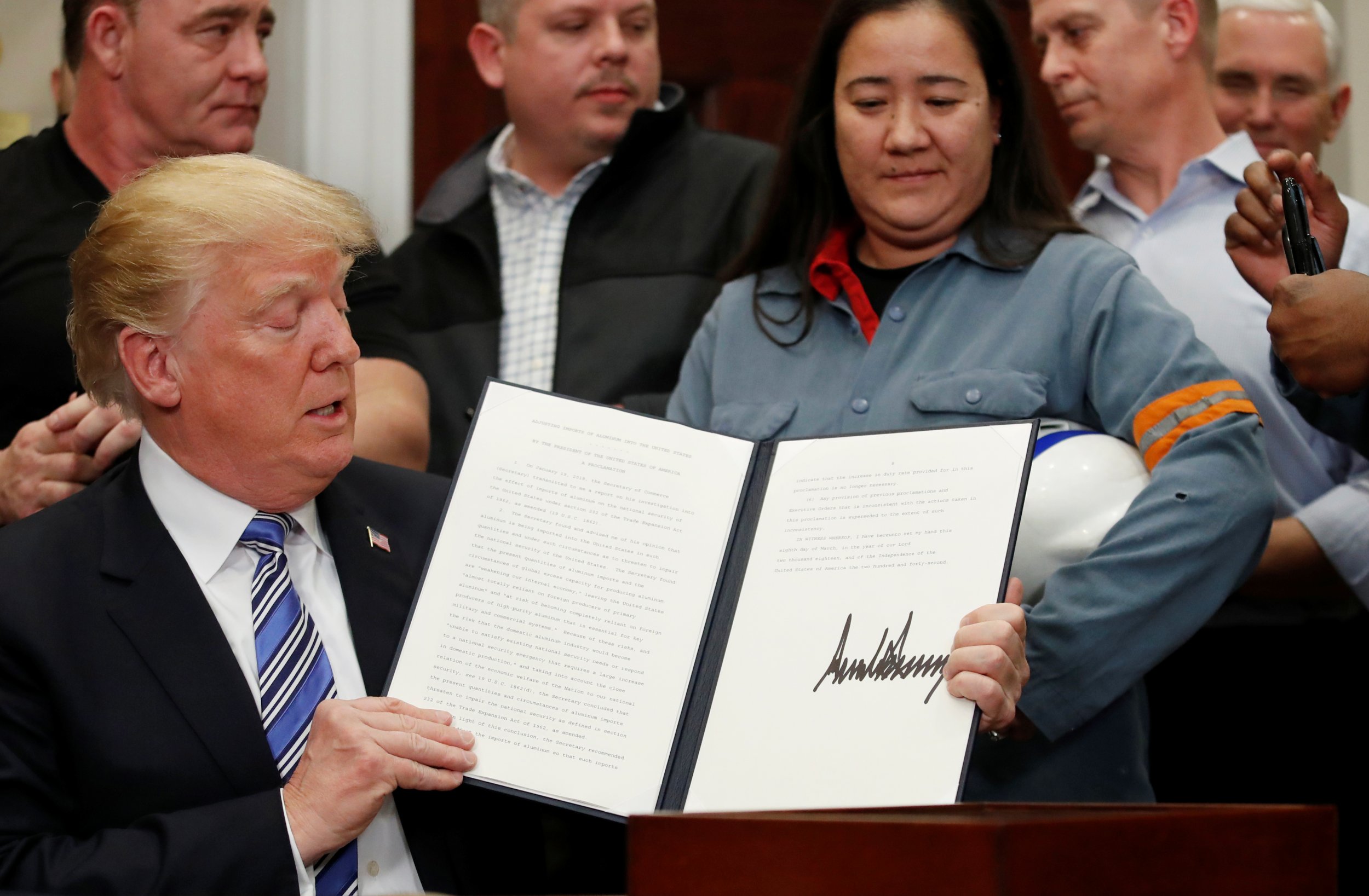 President Donald Trump has presented himself as a champion of the American worker and vowed to restore factory jobs. He has promised to create millions of new positions and levied a tariff war in the name of helping U.S. employees.
But despite the rhetoric, Trump has decreased labor protections, rolled back worker safety and weakened federal unions during his presidency. The thrust of his policies points at his actual intentions and political base, according to Ileen DeVault, Academic Director of The Worker Institute at Cornell.
"If you think of his base as ordinary workers, it definitely doesn't benefit them at all," DeVault told Newsweek. "However, if you think of his base as the wealthy far-right wing trying to get more power for corporations, which I think is his true base, then yes, it certainly helps them a lot, because they want to work to damage unions."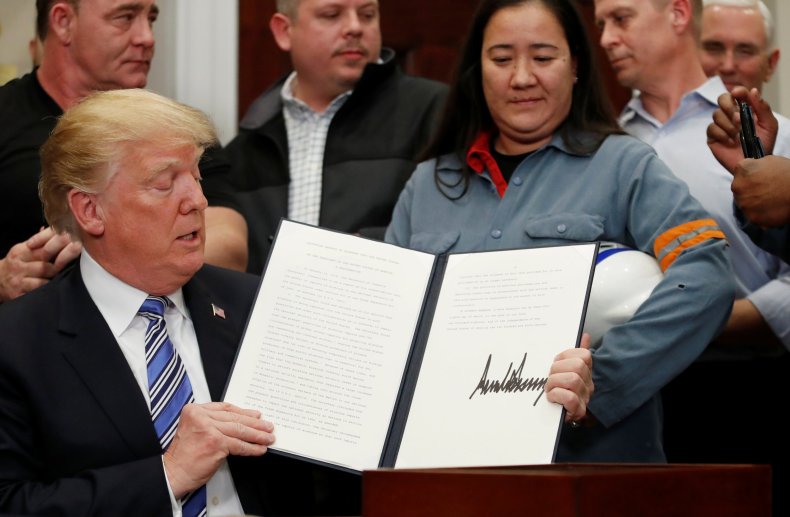 In May, Trump cut civil service protections with three executive orders. Republicans touted the measures as a way to limit federal bureaucracy, but workers' rights advocates condemned the move as a blow to public sector employees. The measures limit the amount of time workers can spend doing union business during the work day, demand agencies arrange union contacts in less than a year, and urge managers to more quickly fire underperforming workers. (A U.S. District Court recently overturned central elements of these executive orders last week.)
The president also celebrated the Supreme Court's June decision of Janus v. AFSCME, which prohibited public-sector unions from collecting fees from non-members. Some, like California State Assembly Republican Leader Brian Dahle, championed the verdict as a positive step toward eliminating union strength, which he said take "money away from hardworking people, without their consent."
"A good analogy [for the decision] is if you imagine that the government decided that taxes were voluntary," Benjamin Sachs, a professor of labor and industry at Harvard Law School, told Marketplace. "What would happen is fewer people would pay their taxes and the ability of government to provide services would then erode. That's what we call a free rider problem or a collective action problem and that's the problem that's now been foisted by the U.S. Supreme Court on public sector unions."
The gross domestic product is rising and the economy is growing. Trump has boasted about the progress, saying in July "This isn't a one-time shot. I happen to think we're going to do extraordinarily well in our next report, next quarter." The economy has been adding jobs at a rate The Washington Post described as "very healthy." But economists don't think the rapid growth of late will continue.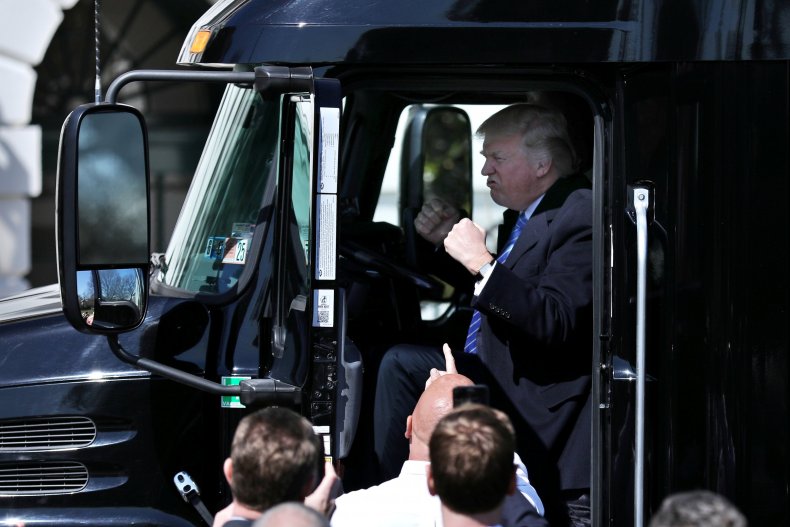 Another of Trump's main talking points, that he's saving jobs by implementing tariffs, isn't so simple.
His attempts to preserve steel jobs through a trade war are damaging other sectors. Quartz reported at the end of May that an estimated 146,000 workers will lose their jobs from the steel tariffs, a much higher number than the number of jobs saved. Farmers who were set to lose billions of dollars due to retaliatory tariffs levied against the U.S. are being bailed out with $12 billion by the USDA. Some, though, have said the temporary aid isn't enough to repair the damage.
The Trump administration's damaging policies have provoked umbrage among many workers. "This is something we're seeing throughout the administration," an AFL-CIO spokesperson told Newsweek, speaking about the pursuit of policies that cut workers' rights. "But, it's not limited to the last year and a half. This is part of a long-running campaign by the corporate right-wing to undermine unions and silence the voices of working people. Their endgame is to fatten their own pockets, and too many politicians are catering to that."
Still, AFL-CIO President Richard Trumka, who has issued tempered praise for Trump's trade policies and the attempt to alter trade relations, did not reject supporting the president for a second term. "I don't want to see in your story: Trumka says he'll endorse Trump. I'm not saying that. I'm saying, we'll consider every candidate who's running, and our members will help us decide that," he said.