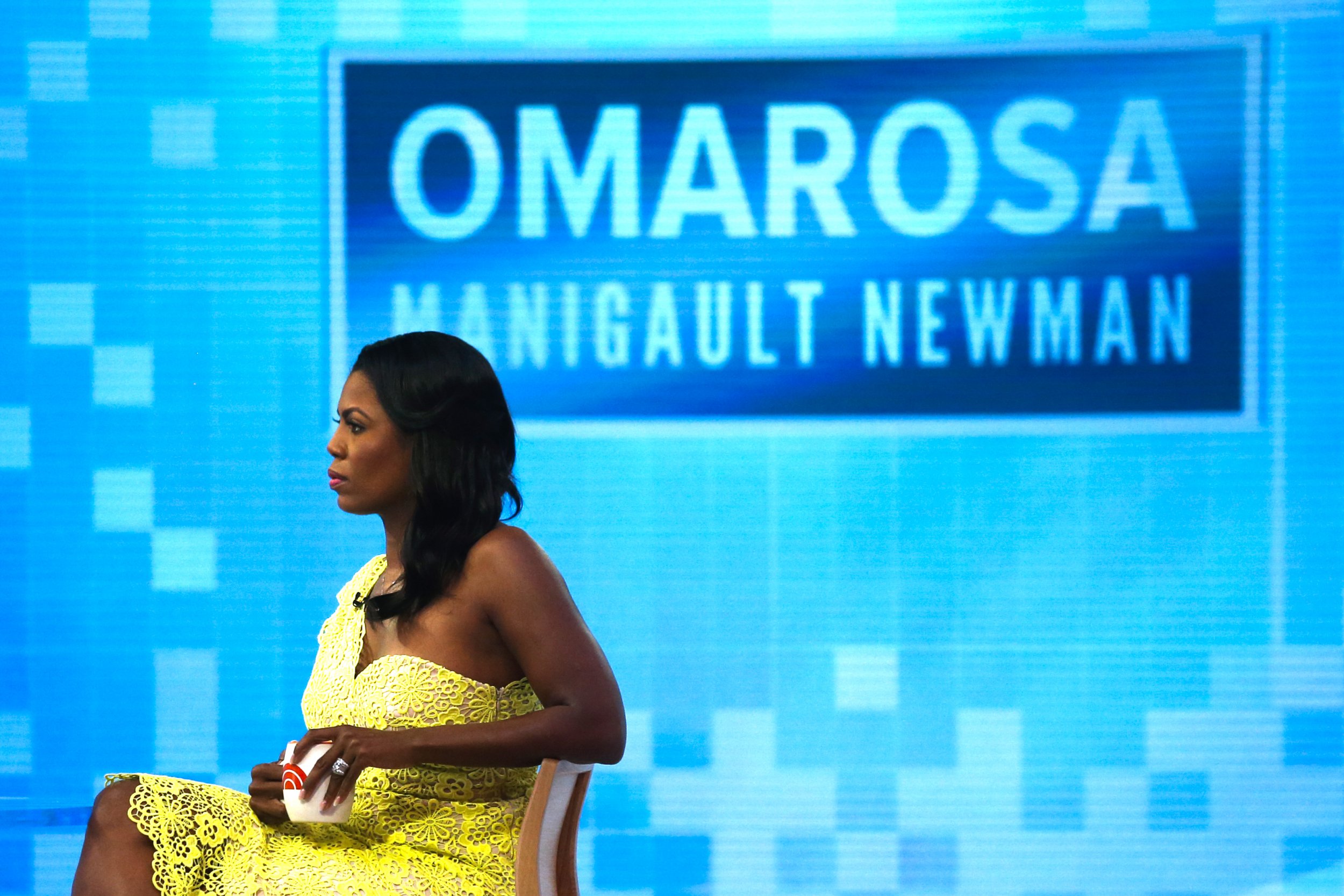 President Donald Trump was not caught eating paper or a sensitive document in the Oval Office, despite the claim made by former assistant to the president Omarosa Manigault Newman, according to Trump's former personal attorney Michael Cohen.
Cohen, who recorded converstaions with the president and has since lashed out against his former client, pushed back Sunday against one of the many salacious claims made by Manigault Newman in her book, Unhinged. Cohen said he was "shocked" anyone would believe such a claim.
"LTo the many dozens of #journalists who called me, questioning @OMAROSA claim in her new book that @POTUS @realDonaldTrump took a note from me, put it in his mouth and ate it...I saw NO such thing and am shocked anyone would take this seriously," Cohen tweeted
Manigault Newman's claim was just one of many in her tome, which is scheduled for release Tuesday. She said she escorted Cohen into a meeting with Trump and saw the president scarfing down "sensitive" papyrus.
"I saw him put a note in his mouth. Since Trump was ever the germaphobe, I was shocked he appeared to be chewing and swallowing the paper. It must have been something very, very sensitive," she wrote, according to an excerpt of the book published by The Washington Post on Friday.
Manigault Newman has also said she secretly recorded Trump while she worked in the White House. She said Sunday that she recorded White House Chief of Staff John Kelly as he fired her in December.
Cohen's defense of Trump seems surprising. Cohen has distanced himself from the president as he faces a federal investigation, and has said he would not be a "punching bag" for anyone's legal defense. Like Manigault Newman, Cohen also recorded conversations he had with Trump, including their discussion about a payment to former Playboy model Karen McDougal for her silence about an affair with Trump more than a decade ago.
Trump, too, responded to Manigault Newman by blasting her Monday morning and tweeting that he only tapped her for a White House position "because she only said GREAT things about me."
"Wacky Omarosa, who got fired 3 times on the Apprentice, now got fired for the last time. She never made it, never will. She begged me for a job, tears in her eyes, I said Ok. People in the White House hated her. She was vicious, but not smart. I would rarely see her but heard...," the president tweeted, "really bad things. Nasty to people & would constantly miss meetings & work. When Gen. Kelly came on board he told me she was a loser & nothing but problems. I told him to try working it out, if possible, because she only said GREAT things about me - until she got fired! "