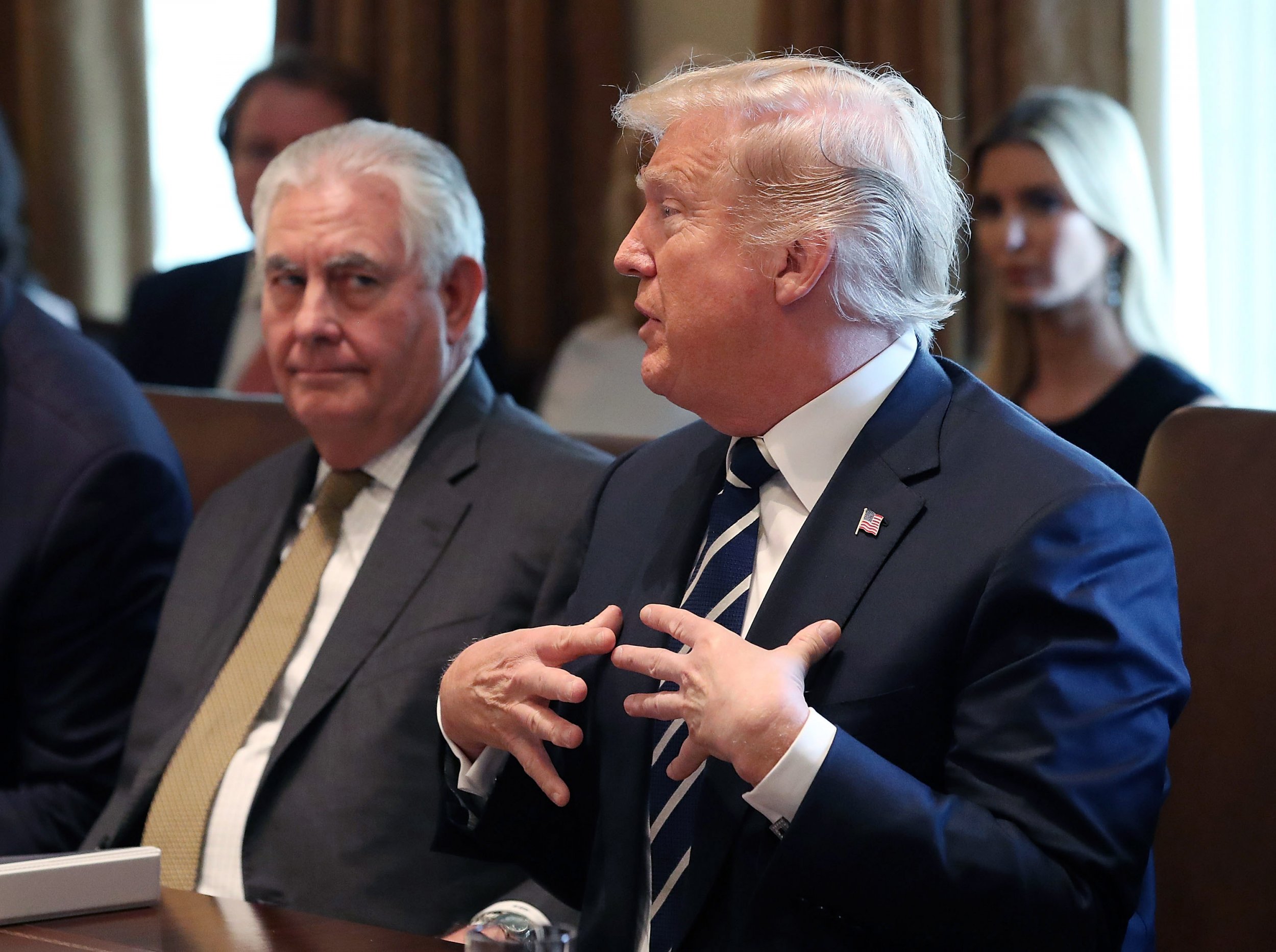 The head of the Federal Communications Commission confirmed Tuesday what the rest of the country already knew: No, President Donald Trump can't take away a TV network's license just because he doesn't like the broadcaster's reporting.
Ajit Pai, the agency's pop culture–loving chairman, said Tuesday that Trump's recent threats to revoke NBC News' license for being "bad for country!" were not constitutionally sound.
"I believe in the First Amendment. The FCC under my leadership will stand for the First Amendment," Pai said, according to CNN. "Under the law, the FCC does not have the authority to revoke a license of a broadcast station based on the content of a particular newscast."
The remarks were obvious but necessary. Last week, Trump reacted negatively to an NBC News report claiming that over the summer, he'd asked to make the U.S. nuclear arsenal 10 times bigger—a comment that apparently caused Secretary of State Rex Tillerson to declare him a "moron." In an October 11 tweetstorm, the president said the article was "pure fiction."
"Network news has become so partisan, distorted and fake that licenses must be challenged and, if appropriate, revoked," Trump said. "Not fair to public!"
But Pai's statement didn't come soon enough—and wasn't clear enough—for some lawmakers. Hawaii Senator Brian Schatz, a Democrat, said in a statement that Pai's comments were better than nothing, but he would have preferred "a full-throated defense of the independence of the FCC against political interference."
New Jersey Representative Frank Pallone, also a Democrat, said Pai needed to "be prepared to commit—under oath, if necessary—that he will take no actions whatsoever to retaliate against news outlets in response to the president's pressure."
Pai, a Republican, was appointed by Trump in January and confirmed by the Senate in a close vote that reflected some Democratic concern that he would hurt net neutrality rules that force service providers to treat all content the same.