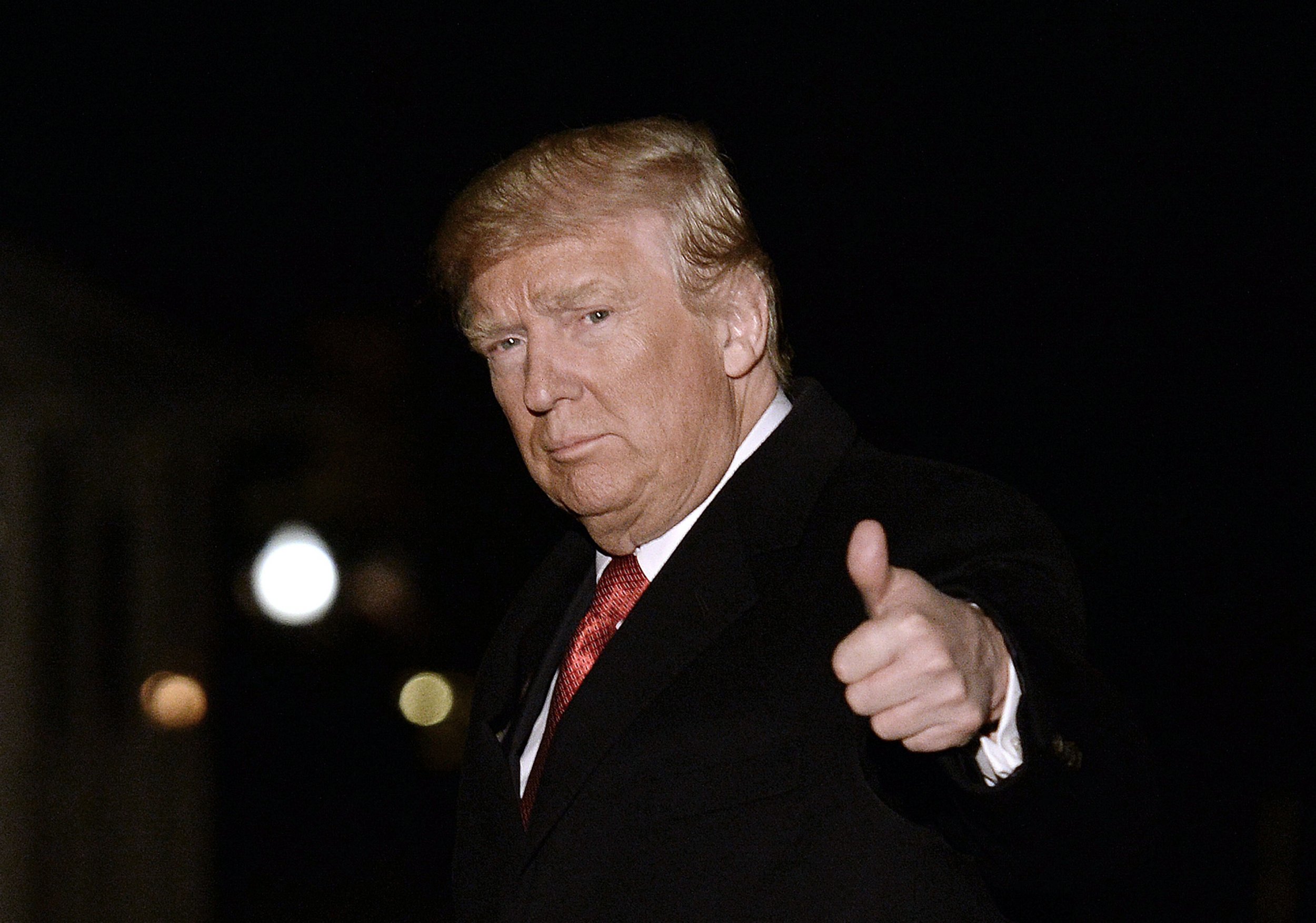 Updated | U.S. President Donald Trump has stood by his claims that his predecessor Barack Obama "wiretapped" him during the presidential campaign.
In an interview with Fox News broadcast Wednesday night, Trump apparently qualified his accusation by saying that wiretapping "covers a lot of different things."
"That really covers surveillance and many other things. Nobody ever talks about the fact that [the words 'wires tapped'] was in quotes [in the tweet], but that's a very important thing," said Trump.
The U.S. president said that he would "very soon" be "submitting things" to the House Permanent Select Committee on Intelligence, and that "you're going to find some very interesting items coming to the forefront over the next two weeks."
In a series of tweets earlier in March, Trump accused Obama of spying on him during the 2016 presidential campaign, in which he defeated Democratic candidate Hillary Clinton.
Obama has denied the allegation and U.S. intelligence officials have said there is no evidence that Trump Tower in New York was tapped during the election campaign. Those skeptical of Trump's claims include senior Republicans such as Devin Nunes, the House Intelligence Committee chairman, who served on Trump's transition team.
White House Press Secretary Sean Spicer further qualified Trump's accusations Monday. "He doesn't really think that President Obama went up and tapped his phone personally," Spicer said.
"The president was very clear in his tweet that it was, you know, 'wiretapping.' that spans a whole host of surveillance types of options."
In the Fox interview, Trump also pinned much of his success in connecting with American voters on social media. The U.S. president has 26.5 million followers on Twitter and regularly uses the platform to announce policies and counter press reports about him.
"I think that maybe I wouldn't be here if it wasn't for Twitter," said Trump. "Twitter is a wonderful thing for me, because I get the word out...I might not be here talking to you right now as president if I didn't have an honest way of getting the word out."
Correction: This article originally misspelled Devin Nunes as Denis Nunes.