Trump 'Oblivious' To 'Dangers' Russia Poses in Ukraine, Former U.S. Ambassador Says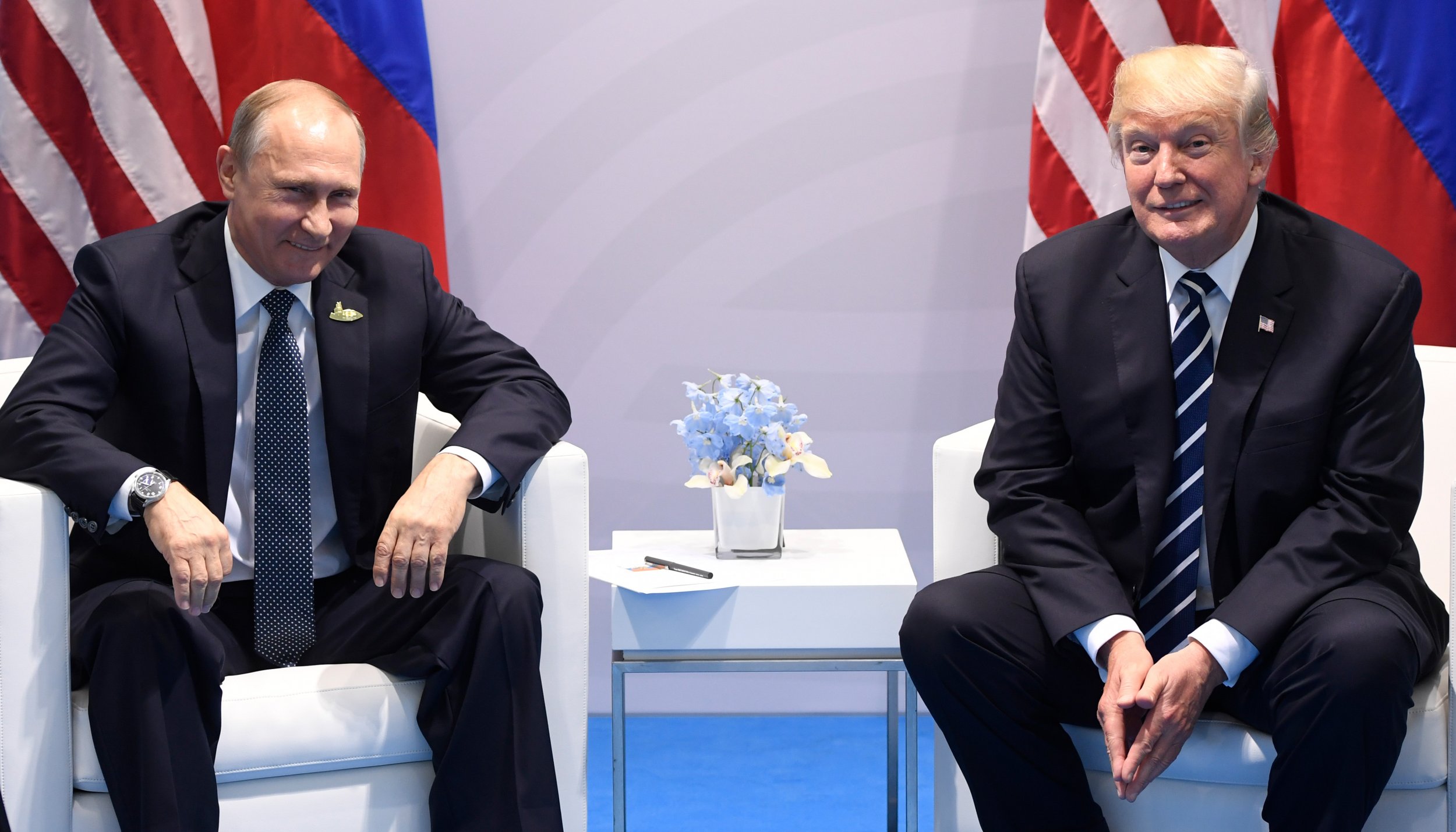 President Donald Trump is "oblivious" to the "dangers" Russia poses in Ukraine and the recent approval of a limited lethal arms sale to Kiev will do little to impact the ongoing, bloody conflict in the eastern part of the country, according to former U.S. ambassador to Ukraine John Herbst.
"The president, by and large, has been oblivious to the dangers Russian policy presents. He's not seen this as a challenge. Truly, it's strategic near-sightedness, to put it lightly," Herbst, who served as U.S. ambassador to Ukraine from 2003 to 2006, told Newsweek.
Herbst, currently director of the Atlantic Council's Dinu Patriciu Eurasia Center, described the Trump administration's recent approval of a limited lethal arms sale to Ukraine as a "positive step forward" and "it's a message to Moscow that Washington's support for Ukraine is growing." But, and the end of the day, Herbst said it's also more "symbolic" than substantive.
"[The arms sale] might have a small impact in the field," Herbst added.
Related: War in 2018: What will happen with North Korea, Syria and Ukraine?
The arms sale, first reported by The Washington Post on Wednesday, is valued at $41.5 million and reportedly includes Model M107A1 sniper systems, ammunition and associated equipment. This marked the largest U.S. commercial sale of lethal defensive weapons to Ukraine since 2014––the same year Congress approved such sales via the Ukraine Freedom Support Act.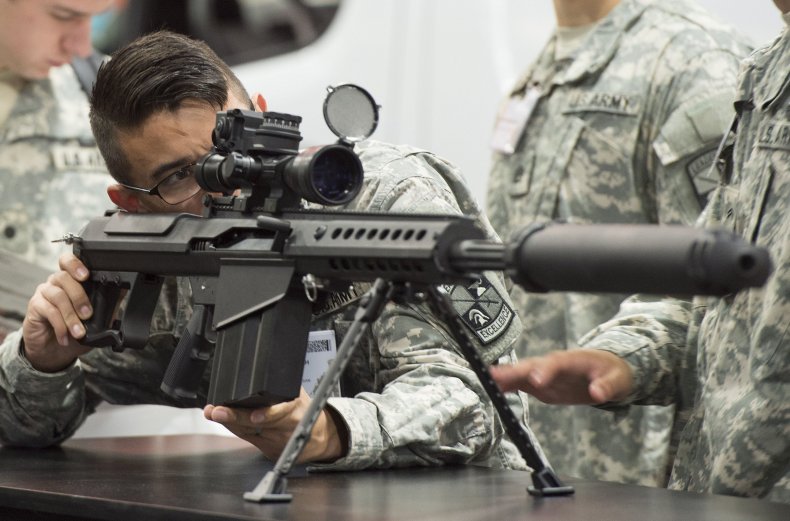 The move was reportedly condoned by top Trump national security advisers as well as GOP Senator Bob Corker of Tennessee, chairman of the Senate Foreign Relations Committee. The arms sale "reflects our country's longstanding commitment to Ukraine in the face of ongoing Russian aggression," the senator told The Washington Post.
But Herbst contended what Ukraine really needs to shift the currently deadlocked conflict in its favor is Javelin anti-tank missiles, which the Ukrainian government has requested. The president has not yet approved the sale of such weapons, despite the fact his National Security Council has recommended he do so.
"The Russians have used tanks effectively to take Ukrainian territory and kill Ukranians," Herbst said. "Javelin anti-tank missiles would make it much more dangerous and difficult to do that."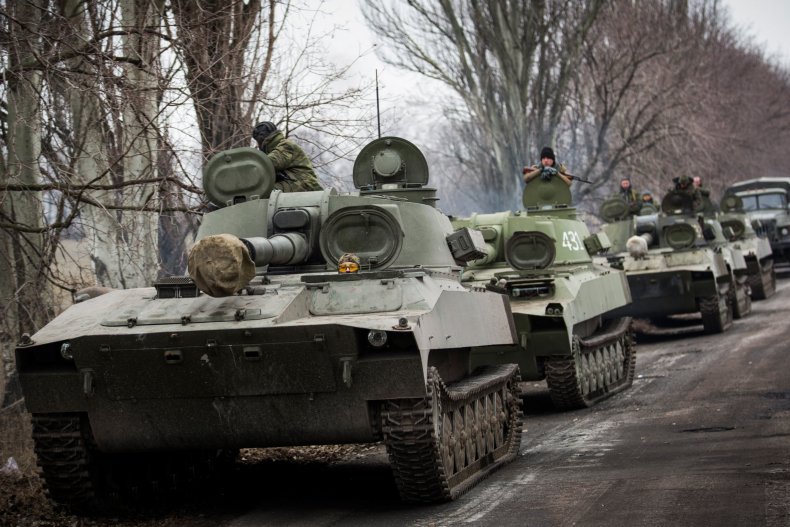 Related: Russian-backed forces could face armed ground robots in Ukraine conflict in 2018
Heather Conley, director of the Europe Program at the Center for Strategic International Studies, echoed many of Herbst's sentiments about the recent arms sale. "I'm not convinced it's massively significant. In many ways, it would have had significance had it been announced in a different way. Quite frankly, it's a limited commercial sale. It's not what the Ukrainian government had sought," Conley told Newsweek.
"This is a hot war," Conley said, and something "much more meaningful" than a limited lethal arms sale is needed if the Trump administration truly hopes to impact the conflict moving forward. The most positive aspect of this arms sale, Conley said, is that it helps bring the Ukraine conflict—which has taken a backseat to many other issues—back into public discourse.
"We need to take a fresh look at U.S. policy... We've now had three years of failure," Conley said, adding Russian activities in places like Georgia (South Ossetia and Abkhazia), Moldova and Transnistria also merit far more attention than they're currently granted.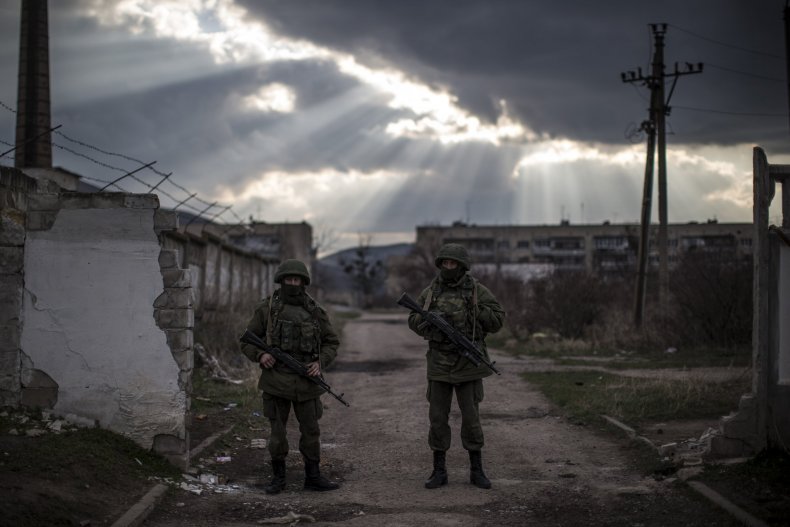 The U.S. Department of State offered few details on the deal when questioned about it by Newsweek, but was particularly careful to note the U.S. government was not selling weapons "directly" to Ukraine.
"The Department of State has licensed the commercial export of a limited number of small arms and light weapons to Ukraine from U.S. manufacturers...The United States government has neither directly sold nor granted defensive weapons to Ukraine nor ruled out the option of doing so," a spokesperson said via email.
The conflict in Ukraine between government forces and Russian-backed separatists began in 2014 and has since claimed over 10,000 lives and displaced more than 1.6 million people. At present, the war is a complete stalemate and it's estimated there are approximately 40 ceasefire violations per day. In a conversation with Newsweek earlier this month, Herbst said the conflict could potentially continue for many years to come despite the pressure Russia faces from economic sanctions leveled against it over its involvement.