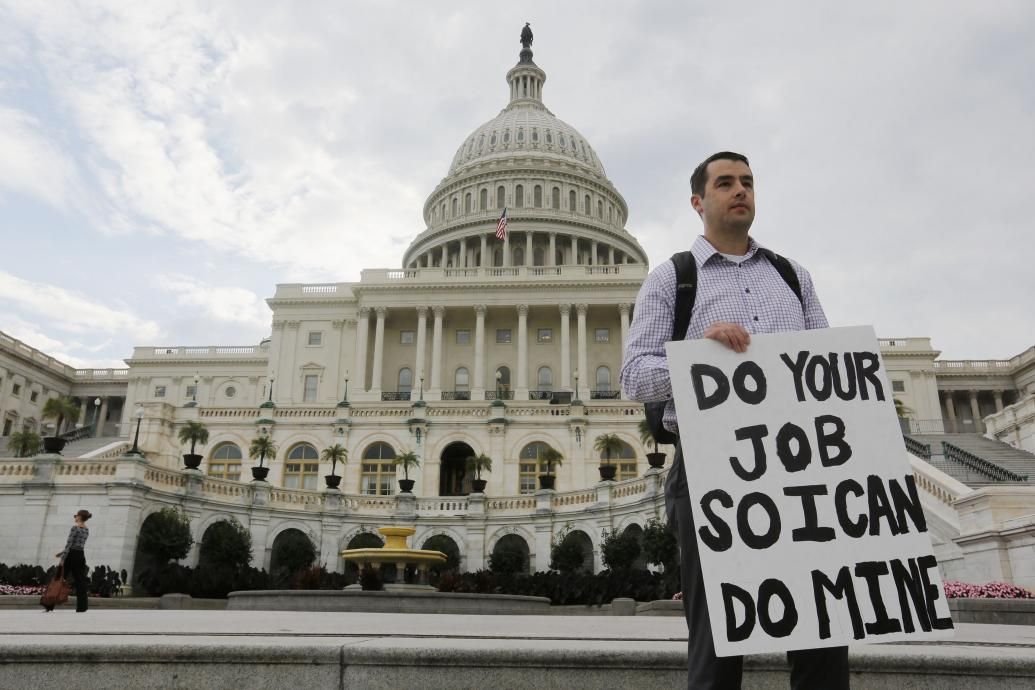 The man in charge of shutting down the government said he only found out the task was part of his job description a day before doing the deed, and thought the duty—which furloughs hundreds of thousands of workers and costs the economy billions—is "kind of cool."
In an interview with conservative commentator Sean Hannity on Friday before the shutdown went into effect, Office of Management and Budget director Mick Mulvaney chatted about newly claimed importance.
"Obviously, I'm heavily involved in this, Sean, is that the Office of Management and Budget is charged with, you know, sort of implementing running a shutdown," he said, as first reported by Media Matters for America. "I found out for the first time last night that the person who technically shuts down the government down is me, which is kind of cool."
Mulvaney's definition of "cool" is unclear—during the last shutdown in 2013, 850,000 "non-essential" federal workers were told not to report to work over its 16 days. Both furloughed and non-furloughed staffers are unpaid, and although they are supposed to be paid retroactively, some employees still haven't received compensation for those days. National parks were also closed and gated off, losing about 700,000 visitors per day. Altogether, the shutdown cost the economy an estimated $24 billion.
Although this may be the first shutdown that Mulvaney has ordered, it isn't the first time he has helped orchestrate one. In 2013, he played a prominent role in shuttering the government and voted to keep it going when lawmakers reached a deal to end it.
The shutdown came on the one-year anniversary of President Donald Trump's inauguration, as the Republican-controlled Congress failed to reach a deal to keep the government fully operational.
The dispute is centered on protections for undocumented migrants who arrived in the United States as children. Democrats want to ensure that 700,000 "dreamers" who arrived under the Deferred Action for Childhood Arrivals program are protected from deportations.
Trump, whose quest to build a wall on the U.S. and Mexico border was at the forefront of his campaign, rejected a bipartisan proposal last week and said he wanted to include any deal for dreamers in a larger package that accompanied funding for the wall and increased security along the border.