Search for Donald Trump's Reported Orange Makeup of Choice Crashes Cosmetic Brand's Website
A Switzerland-based cosmetics brand's website crashed Friday after The Washington Post claimed that it produces orange makeup apparently used by President Donald Trump.
Bronx Colors told Newsweek that the hue of concealer was "very, very hot" after a Post report Wednesday claimed that Trump's housekeepers were asked to ensure that three tubes of makeup were available in Trump's bedroom at all times. The Post said it spoke to numerous undocumented migrants employed by The Trump Organization for the piece.
The makeup brand's spokesperson said its I.T. department was "going crazy" as huge numbers of visits to the Bronx Colors website had caused it to crash.
"It's very busy at the moment," said the spokesperson, adding that it was "impossible" to know whether the Trump Organization or the White House had made direct orders for the orange concealer.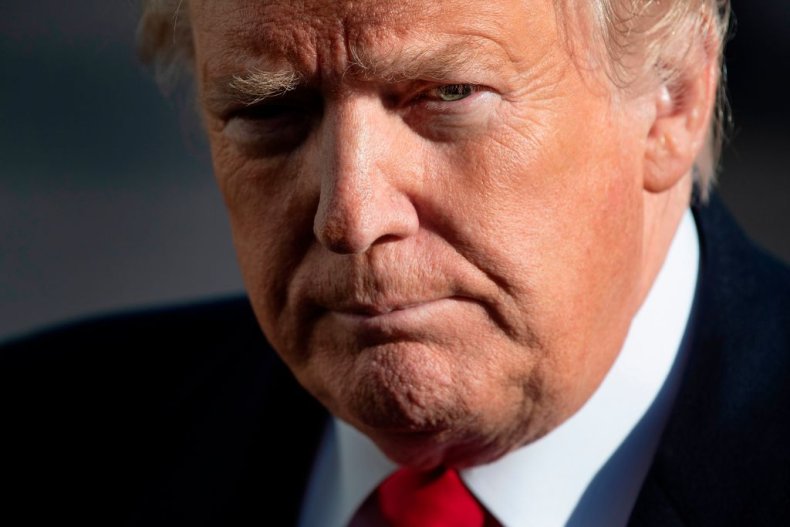 The "exact shade" of Bronx Colors' orange makeup used by Trump is "BHC06," claimed the Post reporter David Fahrenthold. At the time of writing, one tube of the concealer sells for €6.50 ($7.21).
The Washington Post reported that housekeepers were expected to ensure there were two full tubes of the concealer, and a third half-full, available in his bedroom at all times.
It added that housekeepers "regularly" had to bring Trump new shirts because the makeup left "rust-colored stains" on the collars.
Bronx Colors suggests its bright-orange makeup has a "flawless and brightening effect" that gives "beautiful, natural-looking coverage" to users.
The cosmetics brand is now running a promotional deal on the concealer, offering it as a "gift" with purchases of other products. A banner at the top of the website shows off the mention of the product in the Post story.
The president's ability to appear tanned during all seasons has been the source of much conversation since he took office in 2016.
Trump himself once complained that energy-saving light bulbs were to blame for his orange appearance at a GOP House Republican Conference Member Retreat Dinner earlier this year.
Speaking to The New York Times in February, one Trump administration official said the president's seemingly permanent tan was the product of "good genes," while others said they had not seen tanning booths or beds in the White House residence.
The actor Alec Baldwin has also joked about President Trump's tone, saying that it was between "Mark Rothko orange" and a "slightly paler Orange crush," according to the Times.
Neither the White House nor The Trump Organization immediately responded to a request for comment.