Trump's Lawyer Addresses 'Pee Tape' Dossier Allegations Against Him in Letter to Congress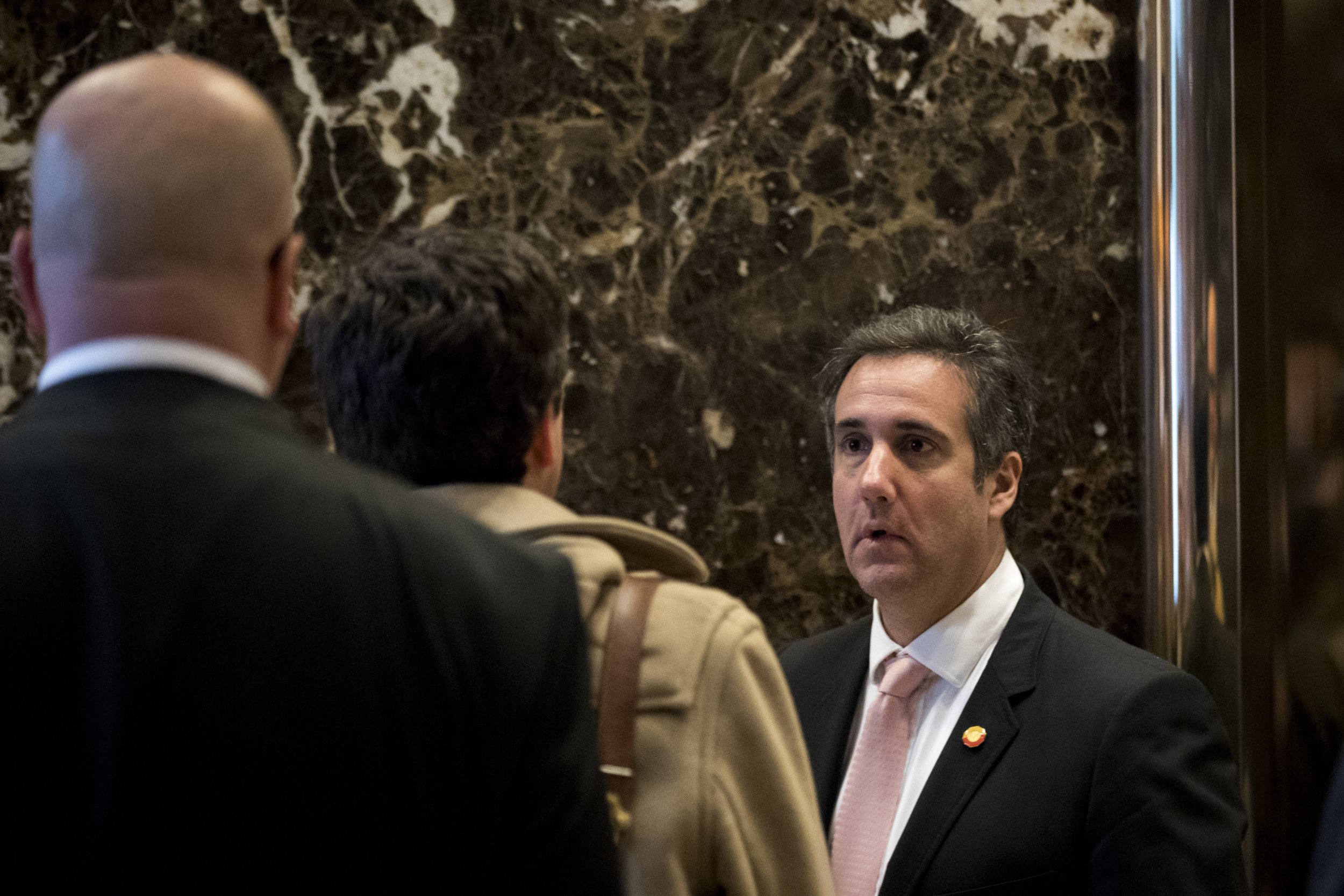 President Donald Trump's lawyer, Michael Cohen, sent a letter to House investigators earlier this month strongly refuting allegations made about him in a now infamous dossier compiled last year by a former British intelligence agent concerning Trump's ties to Russia. In the letter to the House Intelligence Committee, Cohen addresses in turn each of the claims made about his conduct.
Related: Who is Glenn Simpson? Trump 'pee tape' dossier firm founder could testify in public about Russia claims
He does not, though, discuss the allegations made against Trump, including the salacious suggestion that the Kremlin possesses a so-called pee tape that allegedly shows the president getting Russian prostitutes to urinate in a Moscow hotel room on a bed on which Barack and Michelle Obama once slept.
In the letter, first reported by The New York Times Wednesday and published in full by the Daily Beast Friday, Cohen through his lawyer said allegations that he helped facilitate collusion between the Russian government and the Trump campaign were without merit.
"We believe the allegations are so profoundly wrong about Mr. Cohen that the dossier is libelous and any repetition of its allegations by the Committee should be rejected," the letter read.
Cohen has increasingly come under investigators' spotlight, particularly after recently disclosing emails he received from Felix Sater, a business associate of Trump, in 2015. In the emails, Sater boasts that building a Trump Tower in Moscow could help Trump win the election. Cohen said he did not take Sater's claims seriously, though he did reach out to Russian President Vladimir Putin's spokesman regarding the project and spoke to Trump about it on three occasions before the project was abandoned in January of last year.
In his letter, Cohen calls on the committee to "discern and publicly disclose the entity and entities that paid for the 35-page dossier."
The investigation that resulted in the dossier, carried out on behalf of the research firm Fusion GPS by former MI6 officer Christopher Steele, was reportedly paid for first by Republicans and then by Democrats. While the claims in the dossier remain unverified, they have been used as part of the FBI's investigation into possible collusion between the Trump campaign and Russia, which is being headed by Special Counsel Robert Mueller.
Last week, Fusion GPS founder Glenn Simpson told Senate investigators in behind-closed-doors testimony that he "stands by" the dossier's findings. But, at least when it comes to his own involvement, Cohen, who appears many times in the dossier, insists he has no case to answer.
"Mr. Cohen is not aware of any impropriety related to Mr. Trump's 'relationship' with Russia, nor is he aware of Mr. Trump having an improper political relationship with officials of the Russian Federation," the letter read.