Who is Glenn Simpson? Trump 'Pee Tape' Dossier Firm Founder Could Testify in Public About Russia Claims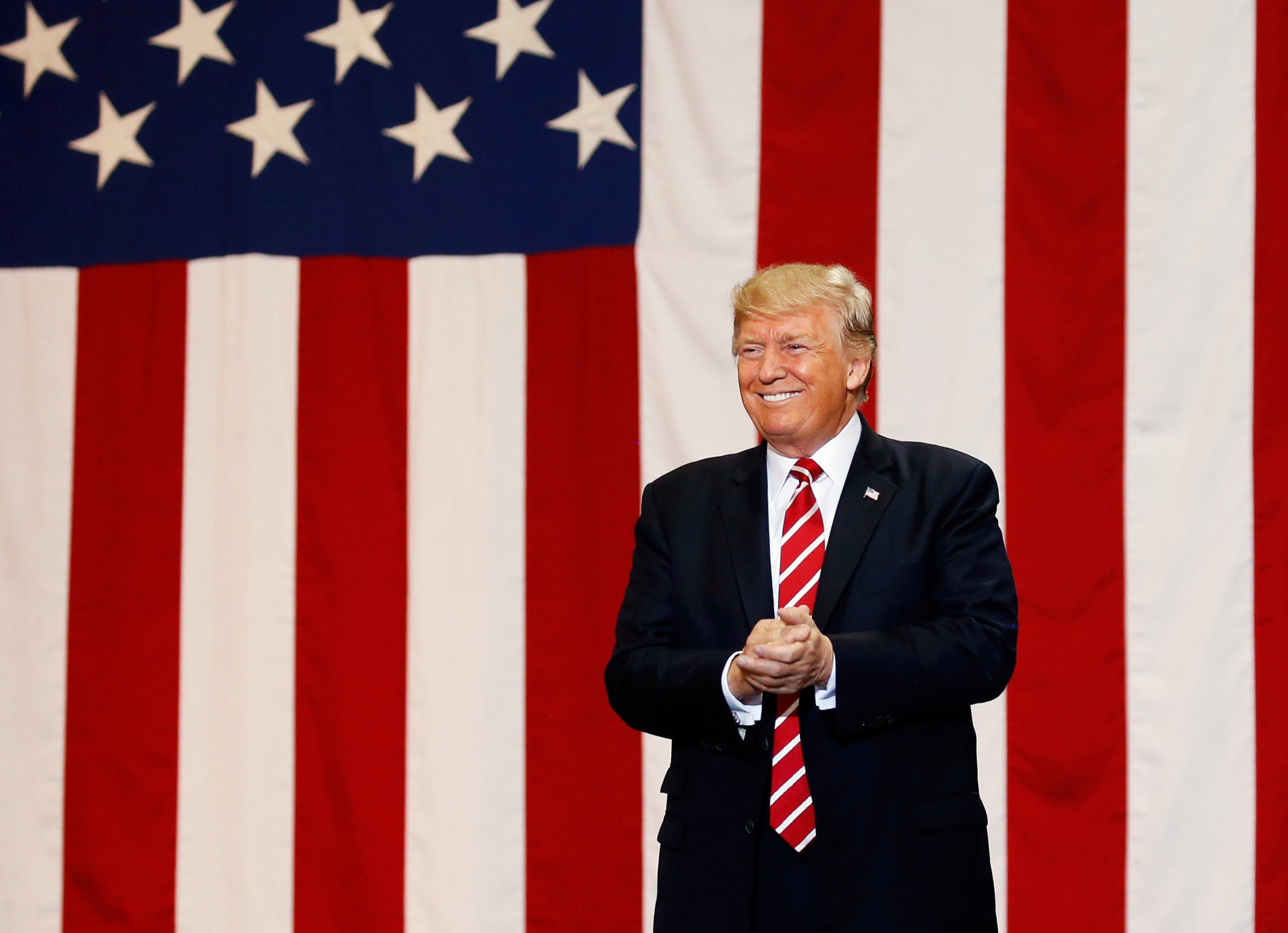 The founder of a private research firm that compiled an infamous dossier of explosive claims about Donald Trump's ties to Russia could yet be made to testify in public before Senate investigators. Glenn Simpson earlier this week answered questions from the Senate Judiciary Committee for more than 10 hours.
Related: Trump 'pee tape' dossier researcher tells investigators he 'stands by' explosive allegations about Russia links
Simpson's firm, Fusion GPS, hired former British intelligence agent Christopher Steele to dig up negative information about the Republican candidate in 2016. His dossier alleged that Trump colluded with Russian agents to undermine opponent Hillary Clinton in the 2016 election. It also included lurid claims that the Russian government possessed compromising material on Trump, including a video of him getting Russian prostitutes to urinate on a Moscow hotel room bed on which Barack and Michelle Obama once slept.
The allegations included in the dossier remain unverified, although a report on them was sent to Obama and Trump, then president-elect, last December by U.S. intelligence officials.
Following Simpson's testimony behind closed doors, his attorney, Josh Levy, told reporters that his firm is "proud of the work" that Steele produced and Simpson oversaw, and that he "stands by it."
Further details on what Simpson said have not been disclosed, but that may soon change. Asked at a town hall in Iowa on Wednesday whether he would make Simpson's testimony public, Senate Judiciary Chairman Chuck Grassley, a Republican, said he would take a vote of the committee members but he presumes it will be released.
On Thursday, another member of the Senate Judiciary Committee, Democrat Richard Blumenthal, went a step further, saying not only that he believed the testimony would be released but that Simpson should testify before the committee again—this time in public.
"I certainly will vote to make them public. They should be made public," Blumenthal told MSNBC's Morning Joe. "But even more important, Glenn Simpson should testify before the committee in the open, under oath, and so should the others who should be subpoenaed to do so as well: Donald Trump Jr. and anyone involved in that meeting in early June that involved apparently Jared Kushner and others."
Simpson's involvement in compiling the dossier is not the investigators' only interest in the researcher. Grassley has said he wanted to interview Simpson over Fusion GPS's ties to a law firm involved in the Magnitsky Act, a law intended to punish Russian officials for the death in prison of Russian lawyer Sergei Magnitsky. Simpson uncovered information that contradicted the account of the case accepted by U.S. officials who enacted the law.
Grassley said he intended to investigate allegations that Simpson worked on behalf of lobbyists for the Russian government to overturn the law, and thus determine if he violated the Foreign Agents Registration Act. Two individuals who worked on behalf of the Kremlin, lobbyists Rinat Akhmetshin and Natalia Veselnitskaya, met with Trump Jr., Kushner (Trump's son-in-law and adviser) and Trump's then–campaign chairman, Paul Manafort, last June.
Simpson's lawyer has said that the allegations are nothing more than a partisan effort to "smear him" and discredit the dossier on Trump.
Blumenthal, who also intends to compel Trump Jr., Kushner and Manafort to testify, is also interested in Simpson's possible ties to those who attended the now infamous meeting—but for very different reasons to Grassley.
"He's significant to the investigation because he compiled a dossier that implicated Donald Trump in the Russian meddling and other potential wrongdoing," the Connecticut senator said. "And also he is apparently a close associate of Rinat Akhmetshin, who was involved in that early June meeting, where others attended. So he has potential knowledge about matters relating to Trump's collusion with Russian meddling as well as possible obstruction of justice."
Getting Simpson to testify in the open is unlikely to prove a straightforward matter, however. A subpoena issued for Simpson to testify publicly last month was withdrawn in exchange for his answering questions behind closed doors.