Trump Wants a Big Military Parade, Just Like France
President Donald Trump has asked the Pentagon to put on a military parade to show off America's military might. It will be similar to one Trump saw during his trip to France last July, and officials are working to make it happen later this year.
"The marching orders were: I want a parade like the one in France," a military official told The Washington Post Tuesday. "This is being worked at the highest levels of the military."
Trump made the decision during a meeting at the Pentagon January 18, two officials told the Post. The planning process is in its "infancy," Pentagon spokesman Charlie Summers said Tuesday.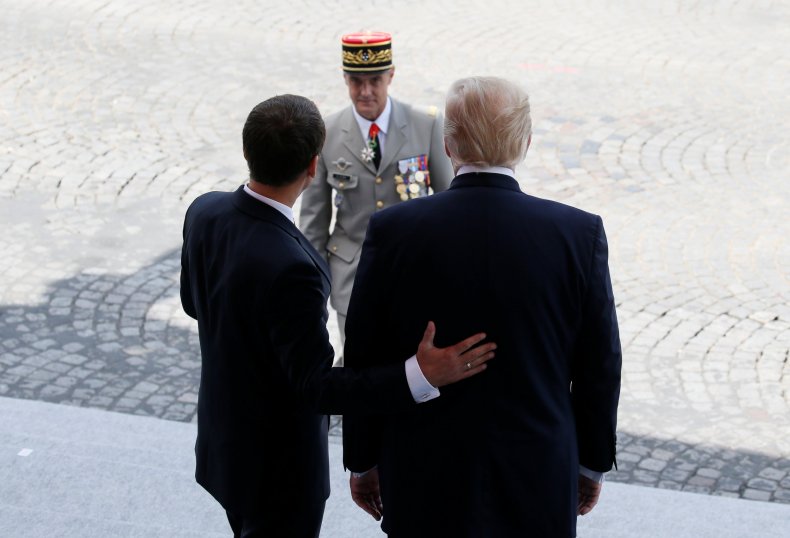 The president "has asked the Department of Defense to explore a celebration at which all Americans can show their appreciation," White House press secretary Sarah Huckabee Sanders said in a statement Tuesday.
"President Trump is incredibly supportive of America's great service members who risk their lives every day to keep our country safe," she said.
Trump has long wanted a military parade in Washington, which hasn't seen a parade of this kind since the 1991 parade on Constitution Avenue to mark the end Operation Desert Storm in Iraq during the first Gulf War—a show of might that cost more than $8 million.
A month after Trump won the 2016 election, the Presidential Inaugural Committee wrote to the Pentagon because it was "seriously considering adding military vehicles to the Inaugural Parade," a Pentagon official wrote in an email obtained by The Huffington Post early last year. The military rebuffed the idea.
Read more: Russia tells U.S. military to deal with getting buzzed if spy planes fly near Crimea
After witnessing the Bastille Day parade, which features heavy artillery including tanks, during a trip to France last July, Trump said, "It was one of the greatest parades I've ever seen."
"It was two hours on the button, and it was military might, and I think a tremendous thing for France and for the spirit of France," Trump continued. "We're going to have to try to top it."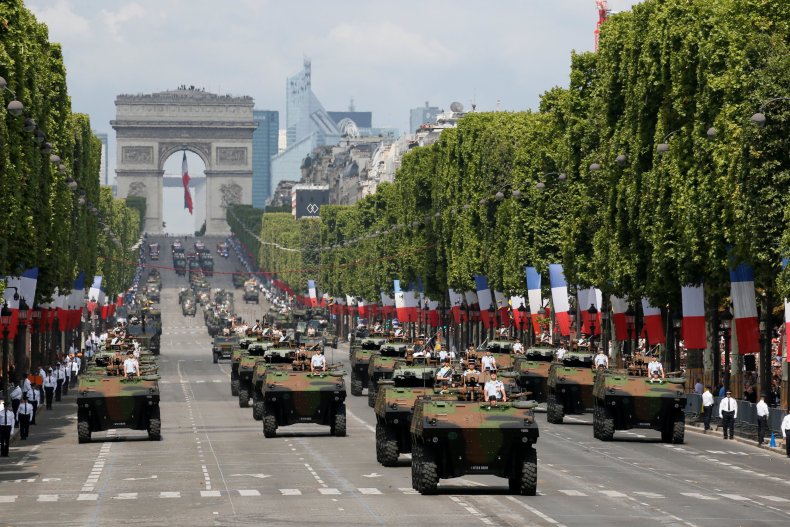 Trump told French President Emmanuel Macron last September that he wanted a similar parade on the fourth of July. Yet the Pentagon is aiming to have the parade on Veterans Day, November 11, according to one military official who spoke with the Post, because it would mark 100 years since America's victory in World War I.
News of the parade planning comes as the Pentagon has complained about a lack of stability in its budget as Republicans have continued to rely on a series of short-term spending bills while they seek a long-term deal on immigration with Democrats.
The Pentagon is still "determining specific details" about what the parade will look like, said Defense Department spokesman Thomas Crosson in a statement Tuesday.