As Trump Plans Ohio Rally, Ex-Campaign Staffers File New State Election Fraud Lawsuit
As former President Donald Trump plans a rally in Ohio, former staffers to the ex-president filed a new lawsuit in the battleground state this week over the purchase of Dominion Voting Systems machines.
The lawsuit—filed in Stark County Common Pleas by Look Ahead America, a group of former Trump campaign staffers—alleges that the Stark County Board of Elections engaged in illegal private talks before deciding to purchase 1,450 Dominion machines on December 9. The group is asking the court to invalidate the board's approval of the purchase.
"The process engaged in by the Board of Elections was not transparent and open to the public," Look Ahead America Executive Director Matt Braynard said in a statement. "Right before voting on the contract with Dominion, the board excluded the public for eighteen minutes from their discussion and deliberations."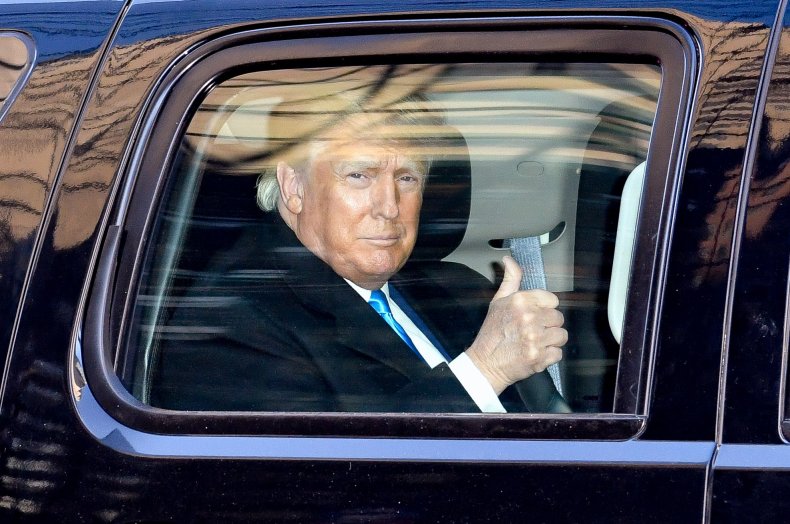 Braynard oversaw the 2016 Trump campaign's data operations and has supported the ex-president's ongoing 2020 voter fraud claims.
The lawsuit alleges that the board violated the Open Meetings Act, which requires representatives "to conduct all public business in open meetings that the public may attend and observe, unless premature disclosure of information would give an unfair competitive or bargaining advantage to a person whose personal, private interest is adverse to the general public interest."
Therefore, the board's decisions made in the executive sessions were invalid, the lawsuit claims.
Meanwhile, Trump has announced plans to hold campaign-style rallies in Ohio and other states over the summer. "We'll be doing one in Florida, we're going to do one in Ohio, we're going to do one in North Carolina," the former president told One America News Thursday, adding that details about the events will be released "relatively soon."
"We'll be announcing them very soon over the next week or two," he said.
Trump isn't on the 2022 ballot but he's been promoting GOP candidates that support his American First agenda and disparaging those that don't. Since his election loss to President Joe Biden, Trump has repeatedly teased a possible run for president in 2024 and continues to claim that voter fraud caused his 2020 loss.
On Thursday, Trump told conservative talk show host Joe Pags that he could likely make a decision around the time of the 2022 midterm elections. "I don't know exactly when I can say it but it's something I am very very strongly considering," he said.
Trump added: "Everybody wants me to do it, the polls are all saying I have to do it. I will be making a decision maybe before but possibly more likely right after the 2022 election."
Newsweek reached out to the Stark County Board of Elections for comment. This story will be updated with any response.