Pope-Trump Summit: Can It Help the President With U.S Catholics?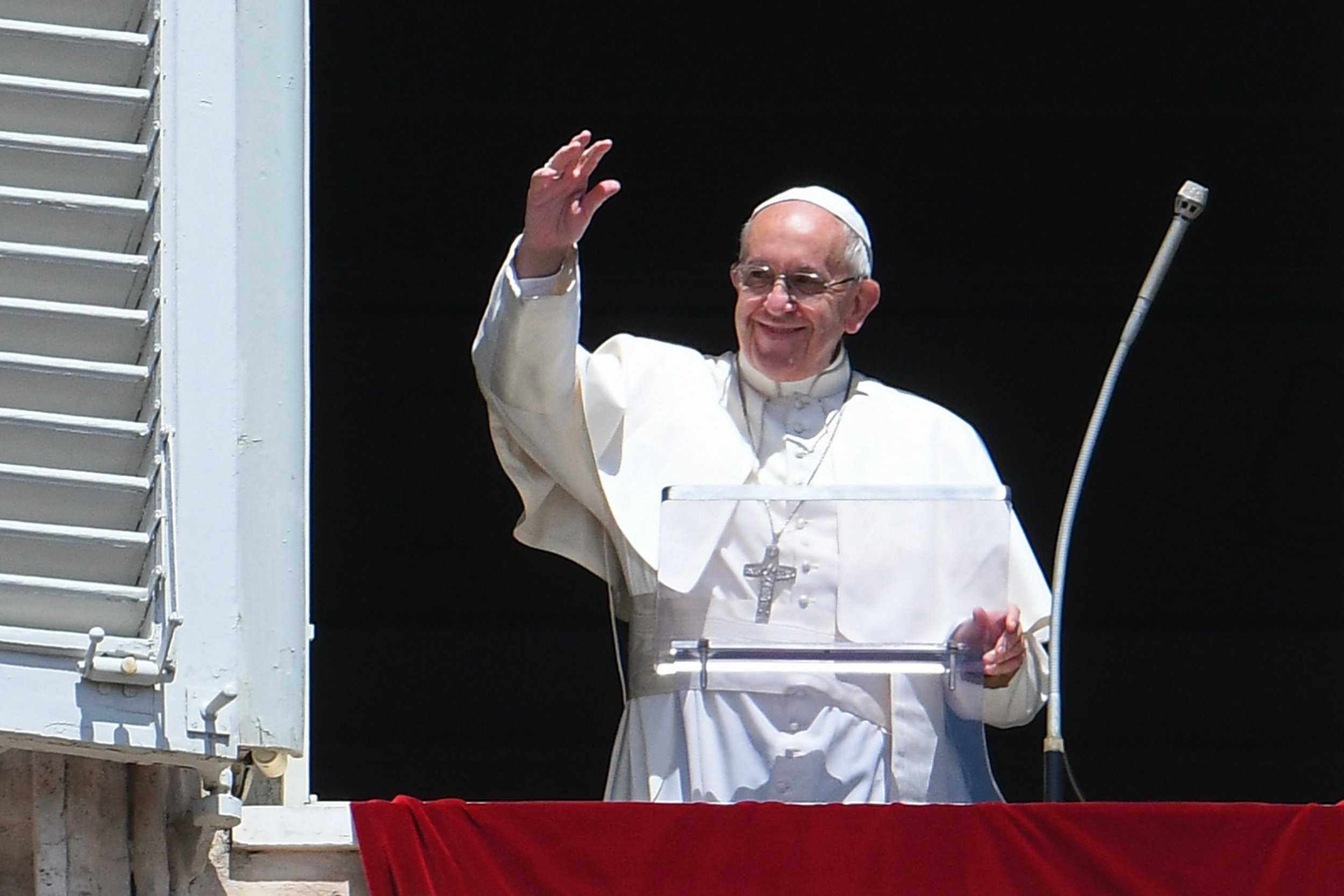 Donald Trump's meeting with the pope on Wednesday at Vatican City will be a summit of two heads of state. After all, in addition to leading of the world's 1.2 billion Roman Catholics, the Holy See heads a small, independent nation in the middle of Rome. For Trump, the meeting has real political resonance back home in a country of over 337 million people.
Catholics supported Trump in the 2016 election by a margin of 52 percent to 45 percent over Hillary Clinton, according to exit polls analyzed by the Pew Research Center. Their support was crucial in the close election: Catholics comprised 23 percent of voters in 2016.
Trump's winning of their vote represented a breakthrough for Republicans. Barack Obama had carried Catholics over both John McCain in 2008 and Mitt Romney in 2012. Trump's increased strength and turnout with white working-class voters seemed to help his numbers with Catholics. In rust belt towns in Pennsylvania, Michigan, WIsconsin and Ohio—all states that Obama won but Clinton lost—those voters skewed more Catholic. Trump won 60 percent of white Catholics nationwide, while Clinton carried 67 percent of Hispanic Catholics, according to the Pew Research Center.
While the president's popularity has tumbled—with some polls showing his approval rating under 40 percent—Pope Francis remains remarkably popular. His approval rating among all Americans was 70 percent in January, according to a Pew Research Center survey. A full 87 percent of American Catholics view the pope positively.
In terms of current support, Trump fares much better among Catholics who attend church frequently—at least twice a month—with their support for Trump at over 60 percent. This trend holds true for Protestant voters.
Although the two have never met in person before, they exchanged words during the 2016 presidential campaign, when the pope chided Trump's plans for a border wall and the mogul responded that it was "disgraceful" for any religious leader to judge his faith. The two do have enough they can agree on—including anti-abortion measures; promoting the rights of Christians in China and the Muslim world; and the pursuit of Mideast peace—that any differences over immigration or economics are likely to be subdued.
The rise of Catholics as a voting bloc and their acceptance into American society is well documented, and is reflected in presidential meeting with popes. No sitting president met with a pope until Woodrow Wilson, and none did again for 40 years until Eisenhower. In general, popes have not had a big impact on American presidencies. John XXIII's reforms and outreach to Jews and Protestants coincided with the rise and assimilation of American Catholics. Pope John Paul II, the first pontiff from a Communist nation, helped Ronald Reagan's efforts to roll back Soviet communism. Since Reagan, every president has met with the pontiff, and each has chosen to send a high-profile American Catholic as the U.S. ambassador to the Holy See. Bill Clinton chose former Boston Mayor Ray Flynn. President Trump is nominating Callista Gingrich, the author and third spouse of former House Speaker Newt Gingrich.
Trump himself is Presbyterian. Vice President Mike Pence, while raised a Roman Catholic, now belongs to an independent Protestant church. The U.S. has had only one president who was a Roman Catholic, John F. Kennedy, who was elected 56 years ago. Since then, there has been only one Catholic vice president, Joe Biden, and one major party Catholic presidential nominee, John Kerry. Several vice presidential nominees have been Catholics since the JFK era, including Paul Ryan in 2012, Geraldine Ferraro in 1984 and Edmund Muskie in 1968. It remains to be seen whether this pope will have any effect on the policies of this unique president.