Trump Probe to 'Continue Undeterred,' N.Y. AG Letitia James Says After Ex-President Sues
New York Attorney General Letitia James said her office will not be fazed by Donald Trump's attempts to block its investigation into his family business
The former president is suing James in federal court, accusing her of abandoning her oath of office "in service of her own self-interests" and of bias against him. The lawsuit points to James' previous statements and social media posts criticizing Trump and his administration.
"For years, she has flagrantly abused her investigatory powers to target her political adversaries and advance her career," the suit alleges. "Her relentless attacks on Donald J. Trump serve as a prime example."
James is looking into whether the Trump Organization committed fraud by misstating assets to receive loans and tax benefits. Reports indicate that her office is seeking a deposition from Trump himself on January 7 as part of the civil probe.
"The Trump Organization has continually sought to delay our investigation into its business dealings and now Donald Trump and his namesake company have filed a lawsuit as an attempted collateral attack on that investigation," James said in a Monday statement in response to the lawsuit.
The attorney general continued, "To be clear, neither Mr. Trump nor the Trump Organization get to dictate if and where they will answer for their actions. Our investigation will continue undeterred because no one is above the law, not even someone with the name Trump."
Last week, Trump alleged "prosecutorial misconduct" after James dropped out of the governor's race and announced she would instead be seeking reelection in order to continue her office's ongoing investigations.
Trump said in a statement that James should focus on New York "rather than continue to waste her time and taxpayer resources on a long continuing Witch Hunt against the Republican Party and me."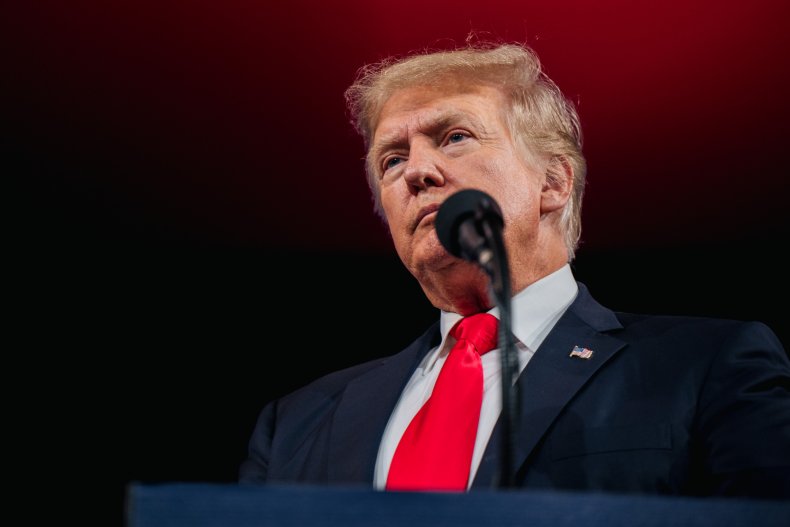 James' office is also working on a criminal investigation into the Trump Organization's practices spearheaded by Manhattan District Attorney Cy Vance.
In 2019, former Trump attorney Michael Cohen testified to Congress about the family's business practices. Cohen, who pleaded guilty to federal tax crimes, told lawmakers that "Trump inflated his total assets when it served his purposes, such as trying to be listed amongst the wealthiest people in Forbes, and deflated his assets to reduce his real estate taxes."
In June, Vance charged the Trump Organization and top executive Allen Weisselberg with tax fraud for allegedly evading taxes. Prosecutors accused the company of a "sweeping and audacious" 15-year scheme in which senior executives were paid off the books in order to cheat tax authorities.
In the lawsuit Monday, Trump and his legal team accused James of "relentlessly pushing" Vance to criminally investigate the Trump Organization. Vance's office declined to comment to Newsweek on the lawsuit.