Trump Provides Glowing Defense of Alleged Domestic Abuser Rob Porter: 'We Wish Him Well'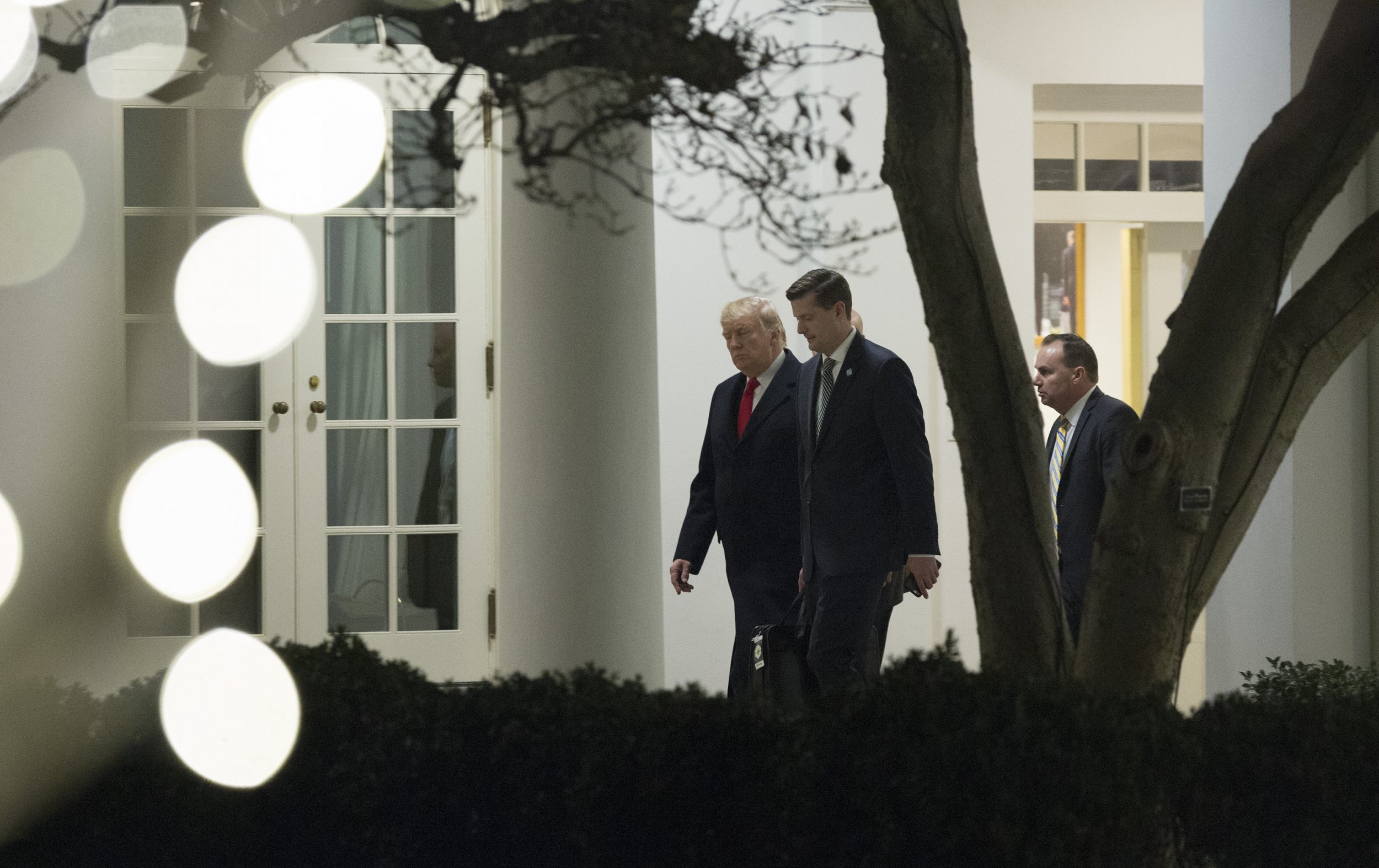 President Donald Trump expressed concern for Tom Porter, his former staff secretary who resigned following domestic abuse allegations. In his first public statement Friday, the president didn't show concern for the women who claim to be victims.
Related: Despite Trump And Moore, Republicans Think Democrats Have A Bigger Sexual Harassment Problem, Poll Finds
"Well we wish him well," Trump said to reporters. "He worked very hard and we found out about it recently and I was surprised by it, but we certainly wish him well. It's obviously a tough time for him."
Trump added that Porter, who resigned on Wednesday, "did a very good job when he was in the White House" and that "hopefully he will have a great career ahead of him."
The president said "it was very sad when we heard about it" and added that Porter is "also very sad."
Trump then highlighted Porter's denial of his two ex-wives' allegations that he struck them while married.
"Now he also, as you probably know, says he's innocent and I think you'll have to remember that," Trump said. "He said very strongly yesterday that he's innocent, so you'll have to talk to him about that."
The president closed by reiterating that Porter "did a very good job when he was at the White House."
Meanwhile, top White House officials including Chief of Staff John Kelly are facing scrutiny for not removing Porter when senior aides for months were aware of the allegations.
Trump has stood by other individuals in politics facing other allegations before. He defended Alabama Senate candidate Republican Roy Moore when allegations surfaced that he groped teenage girls when he was in his 30s.
"He totally denies it," Trump said in November, stopping short of endorsing Moore in the race.
Trump in early December on Twitter endorsed Moore, who lost to Democrat Doug Jones in a huge upset to the GOP in the red state. Trump after the election tweeted that he originally endorsed Luther Strange because he "was right" that Moore would not be able to win.