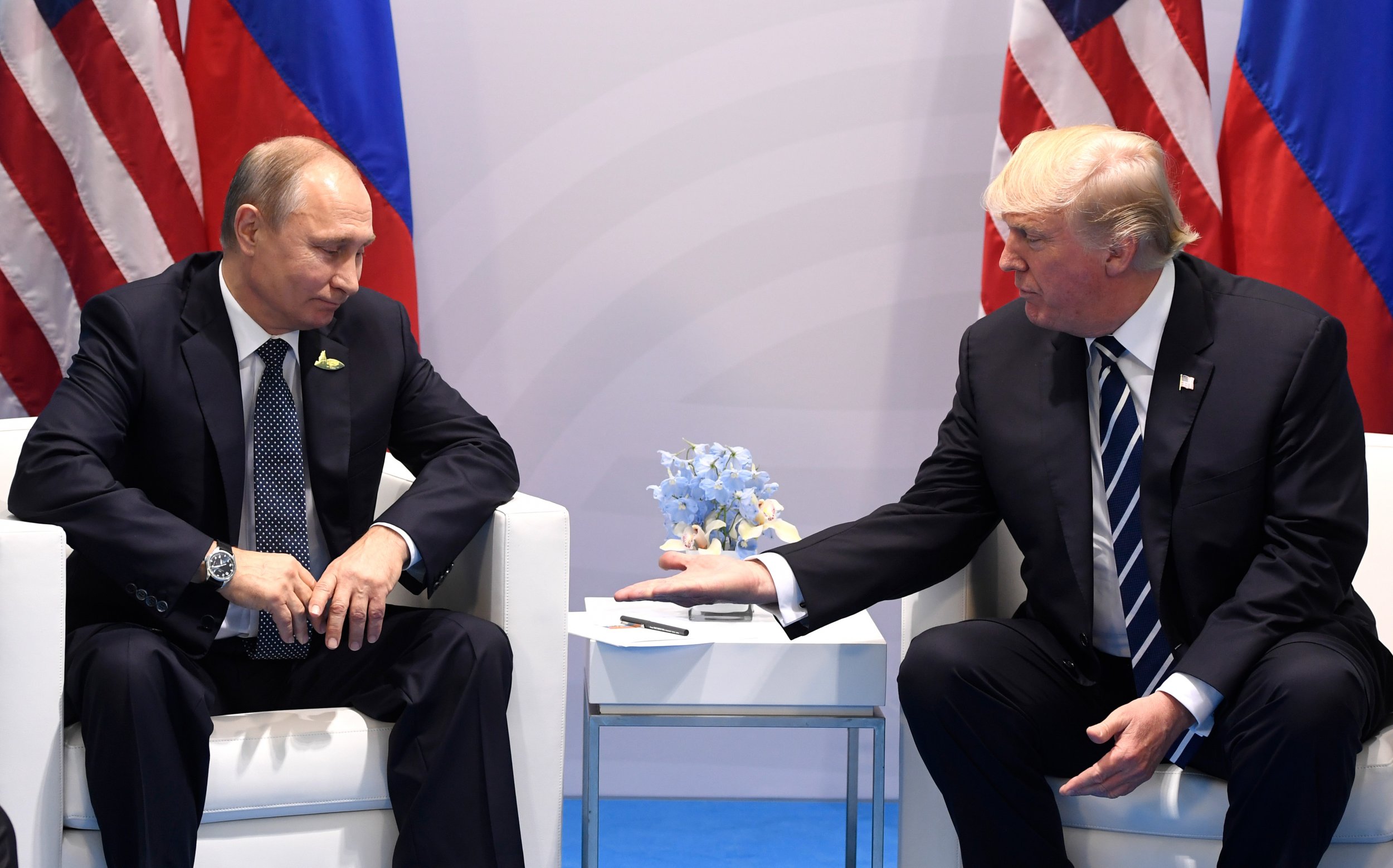 Russian President Vladimir Putin is not doing enough to pressure North Korea's Kim Jong Un to give up his nuclear ambitions, President Donald Trump told reporters on Friday.
Trump said the "primary point" of a phone call between himself and the Russian leader on Thursday was to discuss North Korea. "We would love to have [Putin's] help on North Korea," said Trump. "China's helping, Russia is not helping. We would like to have Russia's help. Very important."
China is North Korea's top trading partner and most powerful ally, making the country a natural choice to urge Kim to stop long-range missile tests and discontinue the pursuit of a nuclear weapon capable of reaching the U.S. mainland. Beijing has made overtures to Pyongyang in this regard, but has so far been unsuccessful in convincing Kim that stepping away from his nuclear program would be in North Korea's best interests. China suggested that the U.S. and South Korea cease large-scale military exercises near the Korean Peninsula to speed up the process, but the Trump administration rejected such calls.
Russia shares a border with North Korea and, like China, has an interest in seeing the Korean Peninsula remain divided and U.S. influence in the region contained. North Korea also started as a Soviet satellite state, so its ties with Russia run deep.
Russia has supported harsh economic sanctions leveled against Pyongyang by the U.N. but also has been quietly continuing trade with the reclusive nation. That said, the same is true for dozens of other nations, including China, who all seem to be acting in violation of the U.N. sanctions.
Some also believe that China is helping North Korea further develop its weapons, based on the progress it has made with submarine ballistic missile technology. If true, that would contradict Trump's assertion that China is "helping" with the situation.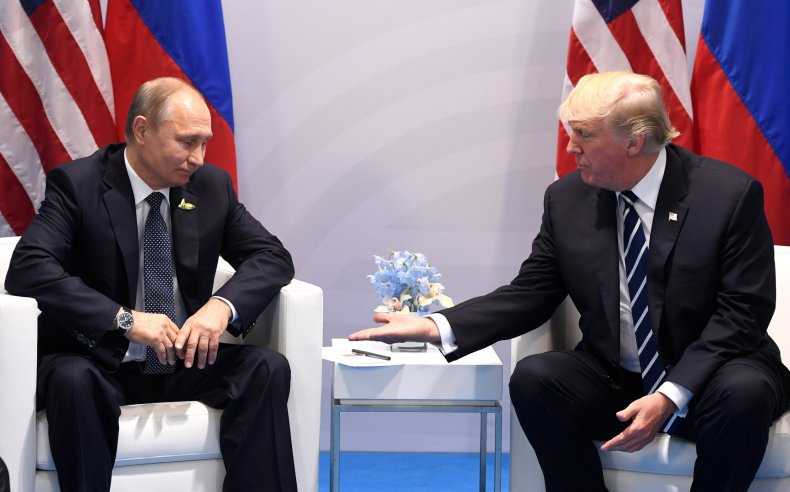 Beyond those concerns, it's also somewhat awkward politically for the president to be seen requesting help from Putin, given the ongoing investigation into Russian interference in the U.S. presidential election and the Trump campaign's alleged collusion. But Russia is inextricably linked to any discussions regarding North Korea, so Trump also doesn't have much of a choice.
Meanwhile, Secretary of State Rex Tillerson and the White House clashed this week over this issue. Tillerson suggested there would be no nuclear-related preconditions to talks with North Korea, but the White House swiftly rebuked his claim. That was not the first time the secretary of state was contradicted by his boss on this topic. Trump has publicly rejected Tillerson's assertions that diplomacy can work with North Korea, tweeting earlier this year, "Save your energy Rex, we'll do what has to be done!"