U.S. Officials Had No Idea What Trump Promised Putin in Helsinki Meeting: Report
While President Trump hailed his meeting with Vladimir Putin this week as a "tremendous success," top U.S. officials are still scrambling for clarity on what the two leaders discussed in their private meeting.
White House press secretary Sarah Huckabee Sanders told reporters at the daily press briefing Wednesday that Trump and Putin talked about a list of topics that included "Russia's interference in our elections," but senior officials in the U.S. military still aren't clear on what Trump agreed to, according to The Washington Post.
Trump tweeted Thursday that he is looking forward to a follow-up meeting with Putin to "start implementing some of the many things discussed."
Despite the United States' lack of specific details on what the meeting resulted in, Russia has indicated a preliminary military agreement was reached. Russian armed forces are "ready to intensify contacts with the U.S. Colleagues in the General Staff and other available channels to discuss the extension of the START treaty, cooperation in Syria, as well as other issues of ensuring military security," Major General Igor Knoashenkov, a Russian military spokesman said in a statement Tuesday.
Russian Foreign Ministry spokeswoman Marina Zakharova told The Post "a lot of what the president of the Russian Federation talked about is now being worked through," she said. "Relevant instructions are being carried out, and diplomats are beginning to work on the outcomes."
Attention on what it is the two leaders decided on in their private meeting heightened after they held a joint press conference where Trump cast doubt on U.S. intelligence about Russia's interference in the 2016 election.
"My people came to me, Dan coats came to me and some others and said they think it's Russia," he said. "I have President Putin. He just said it's not Russia. I will say this, I don't see any reason why it would be." On Tuesday, after bipartisan denouncement of the comment, Trump said he misspoke. "In a key sentence in my remarks, I said the word 'would' instead of 'wouldn't,'" he said.
John Brennan, the former Central Intelligence Agency Director said the press conference, even with Trump's clarification, raised concerns about what they discussed in private. "We only saw what Mr. Trump said during the press conference," he said. "I can't imagine what he said to Mr. Putin directly. I am very concerned about what type of impact it might have on our intelligence community and on this community."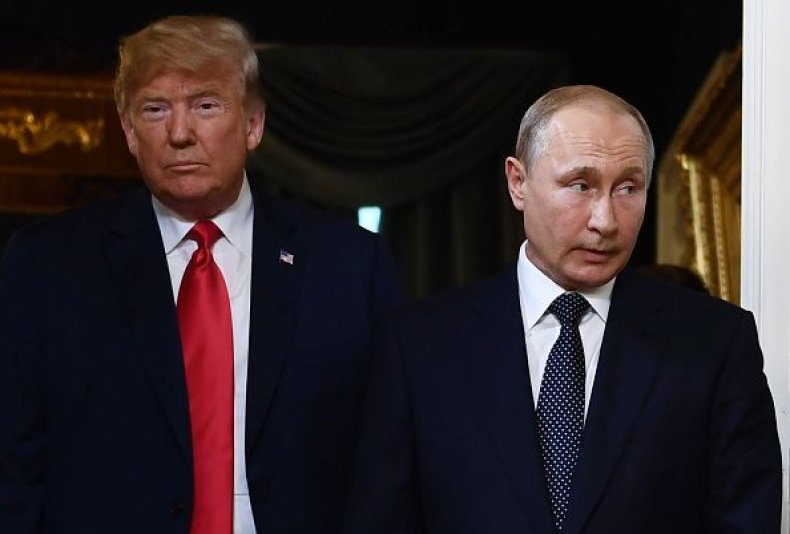 Trump has repeatedly defended his meeting with the Russian leader from critics who he said have "Trump Derangement Syndrome!"
"Some people HATE the fact that I got along well with President Putin of Russia," he said Wednesday. "They would rather go to war than see this." Trump also promised "big results" and claimed "so many people at the higher ends of intelligence loved my press conference performance in Helsinki."