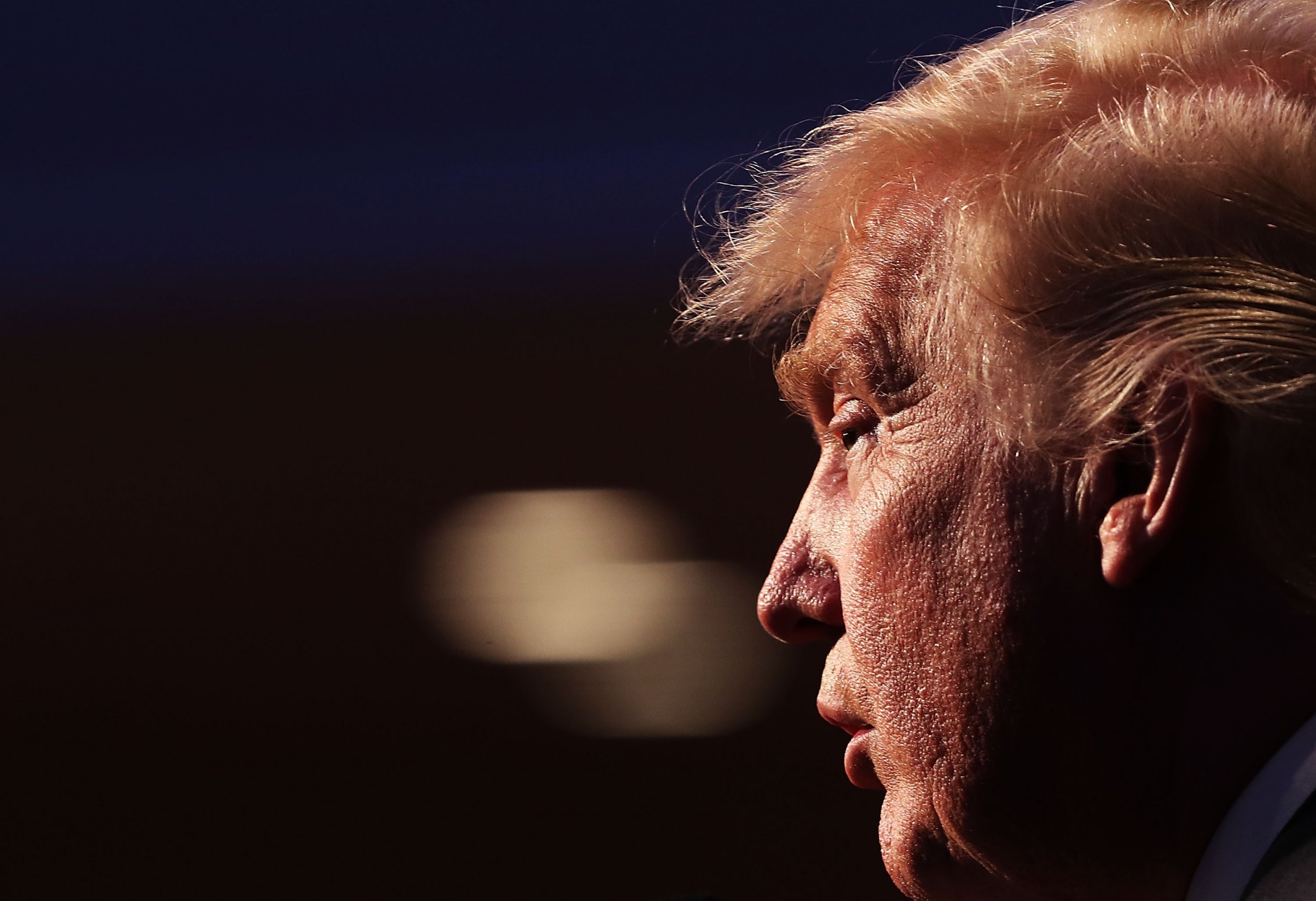 Russian President Vladimir Putin is "a leader far more" than Barack Obama, Republican presidential nominee Donald Trump said Wednesday as he continued to assault the Democratic party and heap praise on the former KGB agent.
The Republican candidate took questions about his credentials to serve as commander-in-chief in a 30-minute forum hosted on the U.S. aircraft carrier USS Intrepid in New York City.
Hillary Clinton fielded questions before Trump as both faced an audience of military veterans one after the other in what offered the closest glimpse as to what their debates before the election may be like. The first is scheduled for September 26.
Trump said that Putin "has very strong control over a country" and is "very much of a leader" in the televised interview.
"It's a very different system, and I don't happen to like the system. But certainly in that system he's been a leader, far more than our president has been a leader," he continued.
The construction magnate also criticized the military, saying that under Obama the country's generals had been "reduced to rubble" and hinted that he may fire some if he came to power. He also spoke of his military plans, of how he would have a military that boasted 540,000 troops, an air force of 1,200 fighter jets and a navy of 350 ships and submarines.
Trump remained coy on the war against the Islamic State militant group (ISIS) and what his strategy would be, saying that he would not "want to broadcast to the enemy what my plan is."
Polls showed Thursday that Trump has recovered from a double digit deficit to make the race a close one, but with Clinton still in the lead and the favorite to win the November 8 vote.
He is, however, 19 percentage points ahead of Clinton among military veterans, according to a new NBC News/SurveyMonkey weekly poll, Reuters reported, despite his recent comments deemed offensive to the parents a Muslim-American soldier killed in the Iraq War.