Donald Trump Concealed Details of Meetings With Vladimir Putin From Senior Administration Officials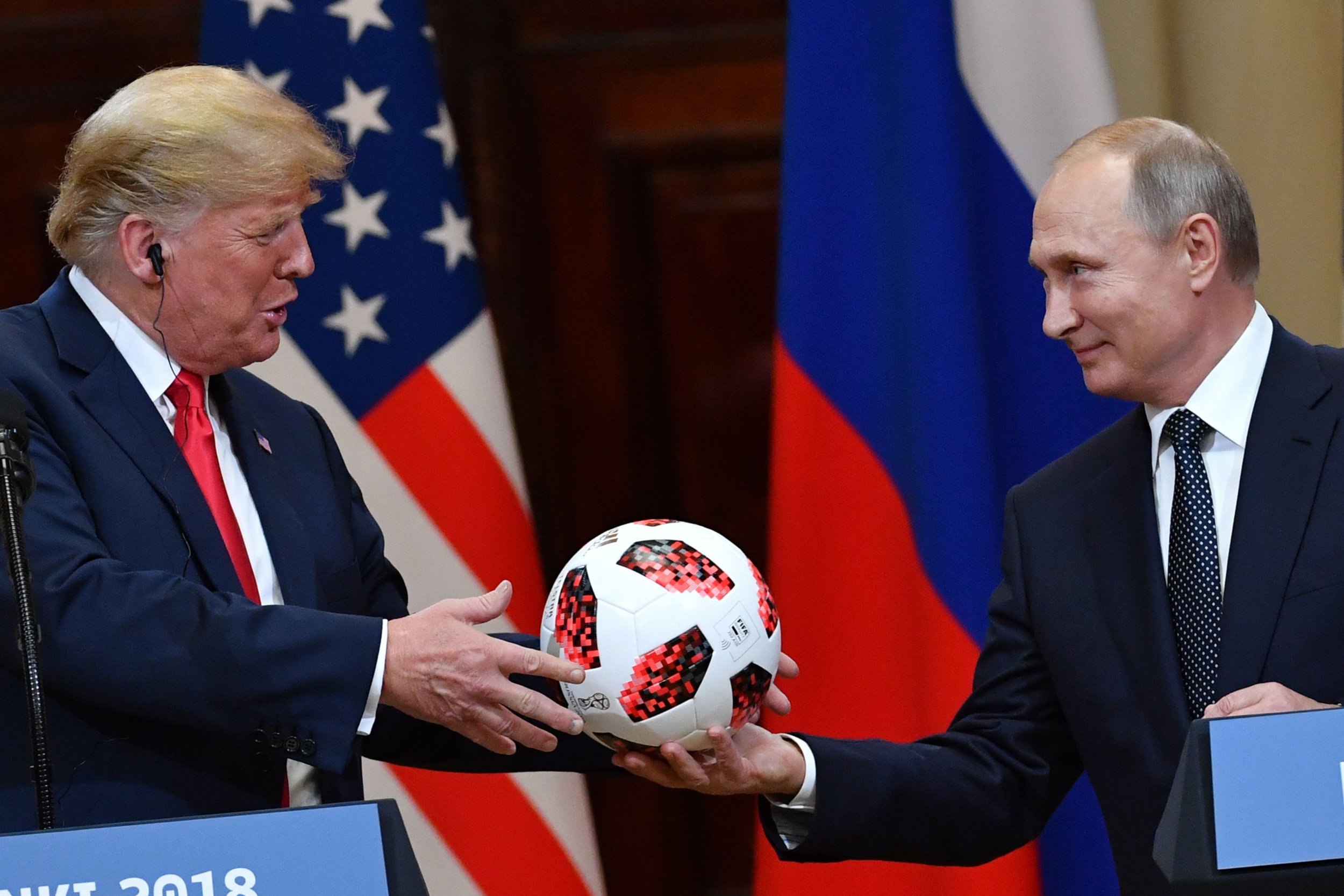 President Donald Trump has taken extraordinary measures to hide details of his one-on-one meetings with Russian leader Vladimir Putin from senior aides, according to a new report.
On at least one occasion, Trump took possession of his interpreter's notes and told him not to discuss with other administration officials what the two presidents had talked about, the Washington Post reported, citing current and former U.S. officials.
That meeting, which took place in Hamburg, Germany, in 2017, was also attended by former Secretary of State Rex Tillerson. Administration officials found out about Trump's unusual actions when they tried to obtain more information about the meeting beyond what Tillerson had provided in a readout, according to the Post.
Secrecy about the Hamburg meeting is part of Trump's broader preoccupation with concealing his communications with Putin from other members of his administration and the public, according to the officials who spoke with the Post. As a result, there are reportedly no detailed records, even classified accounts, of what was discussed during at least five face-to-face meetings between Trump and Putin over the past two years.
Trump has sought to minimize participation by other senior aides in his meetings with Putin, opting on several occasions to include only an interpreter. He was reportedly concerned the presence others would impede his ability to develop a rapport with the Russian leader and expose him to the risk of embarrassing leaks.
Trump's concern over leaks about his discussions with Russian officials intensified after a May 2017 meeting in the Oval Office. Details of the meeting were reported by the Post and other outlets, which revealed that Trump disclosed to Russian diplomats the source of intelligence about a terror plot, called former FBI Director James Comey a "nut job," and said his firing of Comey had removed "great pressure" on his approach to Russia policy.
Administration critics say Trump's insistence on one-on-one meetings with Putin should be scrutinized in concert with Special Counsel Robert Mueller's investigation into whether the Trump campaign colluded with Russia during the 2016 campaign. Rep. Eliot Engel of New York, the chairman of the House Foreign Affairs Committee, intends to form an investigative subcommittee that will seek State Department records of Trump's meetings with Putin.
The subcommittee will focus in particular on Trump and Putin's closed-door summit in Helsinki in July, after which Trump downplayed the findings of U.S. intelligence agencies that Russia had interfered in the presidential election.
"It's been several months since Helsinki and we still don't know what went on in that meeting," Engel told the Post. "It's appalling. It just makes you want to scratch your head."