Trump Rants Show He 'Knows What's Coming' From DOJ: Kirschner
Former President Donald Trump's lengthy rants on Truth Social indicate that he "knows what's coming" from the Department of Justice (DOJ), according to former federal prosecutor Glenn Kirschner on Friday.
"Donald Trump's deranged rants on his third-rate social media platform signal he knows what's coming," read the title for Kirschner's Justice Matters video on YouTube.
Trump has repeatedly targeted the FBI and the DOJ in his social media posts, mostly to claim that he is being scrutinized by the federal government. He is currently being investigated in a number of criminal probes, including the mishandling of hundreds of classified documents that were seized by the FBI last summer at his Mar-a-Lago residence, and his alleged involvement in trying to overturn the 2020 presidential election results. The former president, however, has denied any wrongdoing.
Despite the evidence and the testimonies gathered against him in the Capitol riot probe, Trump still hasn't been held accountable for his alleged involvement in the insurrection on January 6, 2021, when his supporters stormed the Capitol building in an effort to stop Joe Biden's Electoral College certification.
Kirschner on Friday said that he is concerned that the DOJ hasn't held Trump accountable for the riot yet, adding that the current lack of action in holding him accountable for over two years sends a message that his actions will go unpunished.
"[The] DOJ has not held a single suit of the insurrection accountable for the violent attack on the government that they launched to try to keep Donald Trump in power unlawfully, unconstitutionally," he said. "Here's my grave concern, there's a message that has been sent by the Department of Justice to the next aspiring dictator, to the next wanna-be autocrat who might consider trying to violently overthrow our democracy if he loses an election, the message that has been sent by the Department of Justice that if you do what Donald Trump did, if you try to violently overthrow our government, you will have more than two years to plot your next move."
Despite being the subject of state and federal criminal investigations, Trump announced his 2024 presidential bid this past November. However, Kirschner doesn't think he stands a chance of reelection.
"I am not a political analyst or expert but I don't think Donald Trump has a snowball's chance in hell of being elected president again," he said on Friday.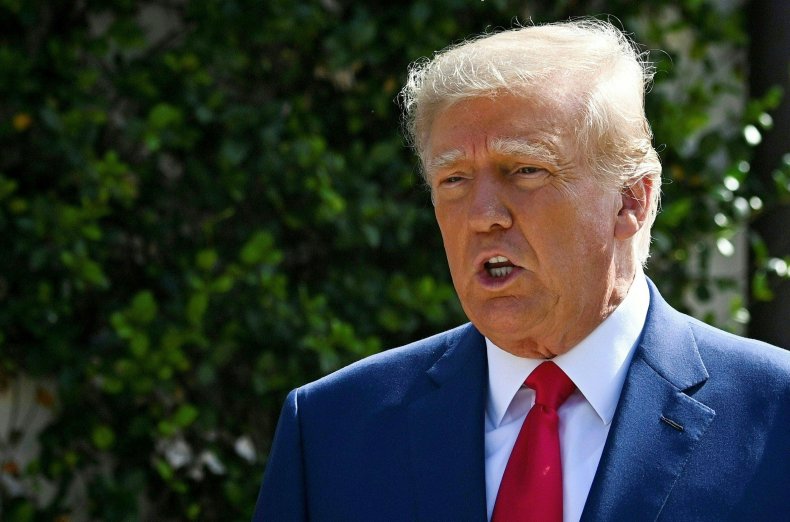 In a video posted to his Truth Social account on Wednesday, the former president said that the "weaponization" of law enforcement and intelligence agencies is the "greatest threat to American freedom in generations."
He also expressed hopes that the House members, who will serve on the newly launched Select Subcommittee on the Weaponization of the Federal Government, would investigate federal agencies such as the FBI and the DOJ.
House Speaker Kevin McCarthy released a list on Tuesday of House members who will serve on the new panel. All of those appointed to the committee are Republicans, including chairman Jim Jordan, Representative Elise Stefanik, Representative Chip Roy, Representative Thomas Massie, and others.
While announcing his picks for the weaponization panel and another subcommittee on the coronavirus pandemic, McCarthy said that the government "has a responsibility to serve the American people, not go after them."
"Unfortunately, throughout Democrats' one-party rule in Washington we saw a dangerous pattern of the government being used to target political opponents while they neglected their most basic responsibilities," he added.
Newsweek reached out to Trump's media office for comment.