Trump's Reading Skills Compared to Dyslexic Richard Branson by Anthony Scaramucci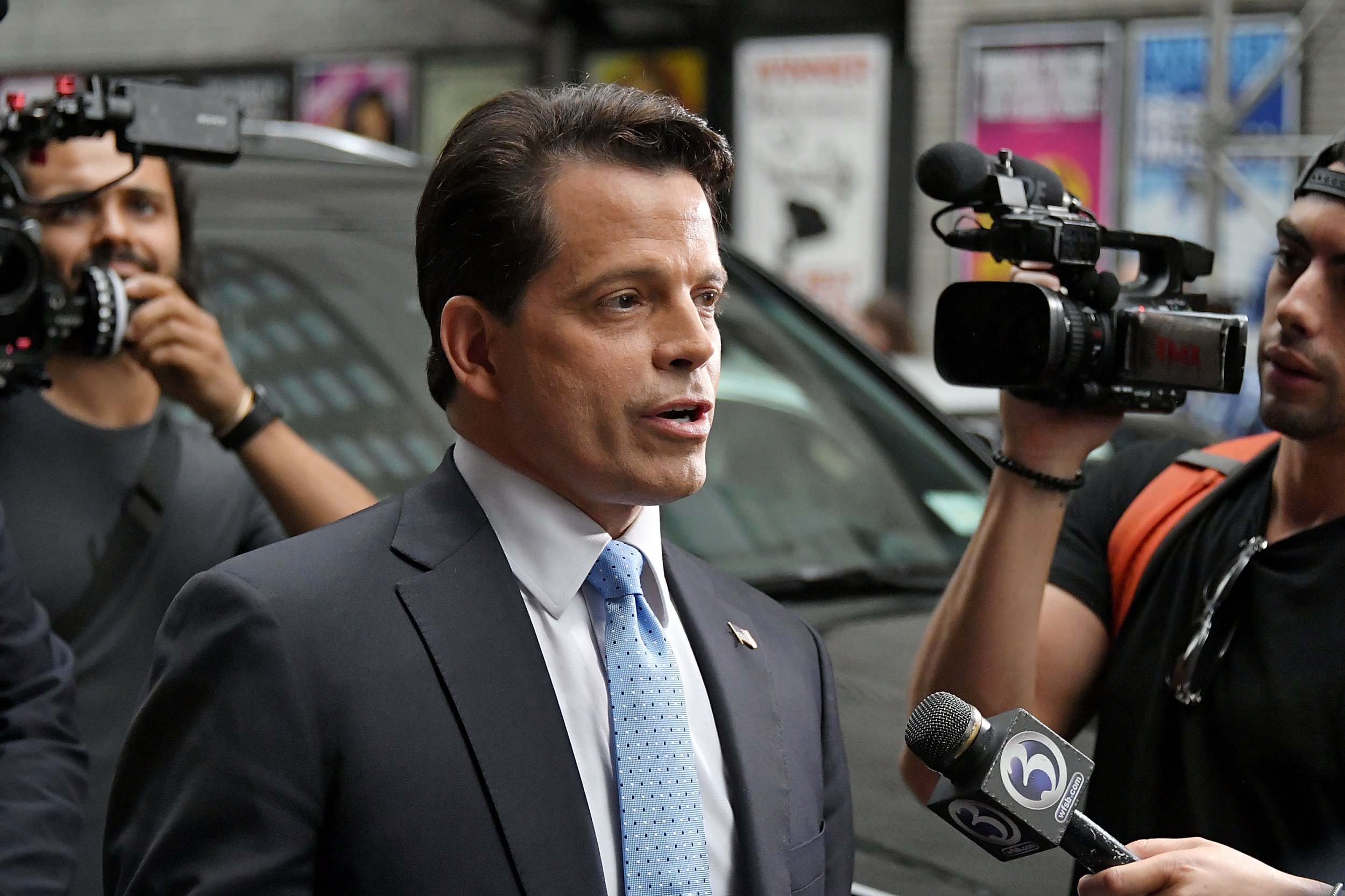 President Donald Trump acquires information differently than other people, with an ability to read people better than reading reports, newspapers or other periodicals, much like billionaire and dyslexic Richard Branson, according to former White House communications director Anthony Scaramucci.
Related: Donald Trump and Jared Kushner don't read well
Scaramucci, who spent 11 days in the Trump administration, was in the midst of an all-morning media blitz following accusations made against Trump in a forthcoming book by author Michael Wolff, Fire and Fury: Inside The Trump White House.
"The president is a best-selling author, he does read, there are some people who actually assimilate information differently from other people," Scaramucci told MSNBC on Thursday morning. "Sir Richard Branson is an example. He's not a great reader, but he's a great reader of people. The president is obviously a great reader of people."
Host Stephanie Ruhle pointed out that Branson is dyslexic, a learning disorder that affects how a person reads and spells. Scaramucci appeared taken aback or flabbergasted and tried to re-explain his point.
"OK, OK, but I'm just trying to explain to you that people have different skill sets, and so you're not going to tell me if Barack Obama read more than President Trump that he's necessarily smarter than him," Scaramucci said.
He added: "The president is way more intellectually attractive to me than Michael Wolff."
It was perhaps another verbal slip-up that Scaramucci would likely want to take back. He was fired from the White House in July after a very short tenure following a racy and expletive-laced interview with The New Yorker.
Wolff's book, among many other damning allegations, stated that "some" inside the White House believed Trump was "no more than semi-literate."
"Here, arguably, was the central issue of the Trump presidency, informing every aspect of Trumpian policy and leadership: He didn't process information in any conventional sense," an excerpt of the book published Wednesday by New York magazine read. "He didn't read. He didn't really even skim. Some believed that for all practical purposes he was no more than semi-­literate."
Excerpts from the book also alleged complete disarray in the White House, with the president's daughter and current senior adviser Ivanka Trump potentially angling for a presidential run one day and accusations by Trump's former chief political strategist Steve Bannon.
Bannon accused Donald Trump Jr., the president's eldest child, of being "treasonous" and "unpatriotic" when he met with Russians in June 2016 at Trump Tower in New York, according to the excerpt.
Trump's mental acuity and stability were major topics of discussion well before Wolff's book started making its way online. On Tuesday, the Republican's stability was questioned after he compared the size of the "nuclear button" on his desk to that of North Korean leader Kim Jong Un.