Trump's Relationship With 'Best Buddy' Putin Raises Worrying Questions, Senator Says
Senate Minority Whip Dick Durbin raised concerns about President Donald Trump's relationship with Russian President Vladimir Putin while speaking with ABC's This Week on Sunday.
"This man who is a former KGB agent, never been a friend of the United States, invaded our allies, threatens us around the world and tries his damnedest to undermine our elections. Why is this President Trump's best buddy? I don't get it," he said.
Durbin referenced a Washington Post article published on Saturday that said Trump has "gone to extraordinary lengths" to hide information about his conversations with Putin. The president took the notes of his interpreter at least once, the Post story said.
"When he takes the interpreter's notes and wants to destroy them so no one can see what was said, it raises serious questions about the relationship between this president and Putin," Durbin said.
The senator's comments come as Trump is facing renewed scrutiny about his relationship with Russia.
On Friday, The New York Times reported that after Trump fired former FBI Director James Comey, the Bureau opened an investigation to determine whether the president was working -- either knowingly or unintentionally -- to promote Russian interests.
In a series of tweets published after the Times story broke, Trump called former FBI leaders "corrupt" and said the investigation was opened "for no reason & with no proof."
He defended his approach to relations with Russia, writing "I have been FAR tougher on Russia than Obama, Bush or Clinton. Maybe tougher than any other President. At the same time, & as I have often said, getting along with Russia is a good thing, not a bad thing. I fully expect that someday we will have good relations with Russia again!"
Throughout his presidency the president has been plagued by questions about his relationship with the Russian government.
The investigation by Special Counsel Robert Mueller into Russian interference in the 2016 presidential election has been a consistent source of irritation for the president.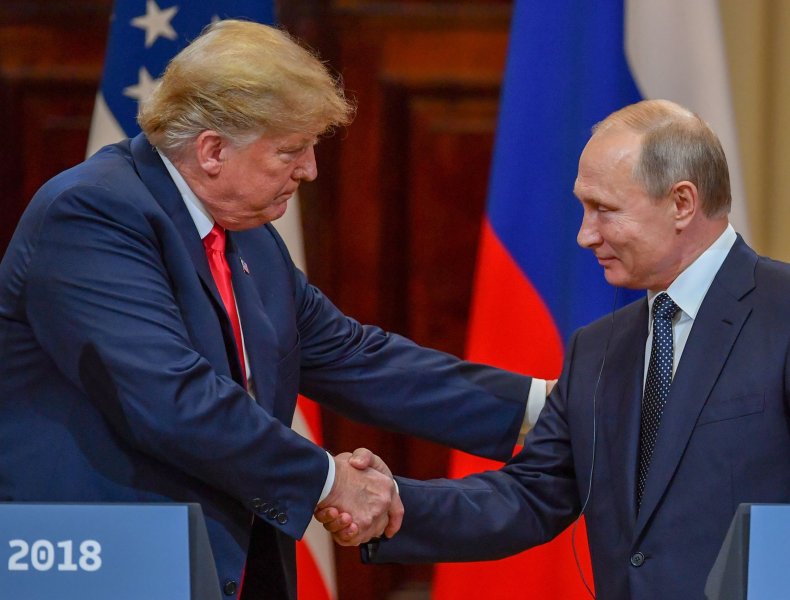 Documents filed in federal court in November said that Trump's former lawyer, Michael Cohen, was seeking approval for the Russian government for a Trump Tower in Moscow in June 2016, as Trump continued his presidential campaign. Trump said Cohen was lying to receive a reduced prison term.
The president also sparked a bipartisan furor while meeting with Putin in Helsinki, Finland, in July 2018.
Trump undercut the findings of U.S. intelligence agencies by questioning findings that Russia interfered in the election.
"I have great confidence in my intelligence people, but I will tell you that President Putin was extremely strong and powerful in his denial today," he said.
His remarks prompted a forceful response from lawmakers, who questioned why he would support the Russian president over U.S. intelligence community.
"I don't think he should be doing one-on-one meetings with heads of state because too much is at stake," Republican representative Will Hurd said at the time, according to CNN.