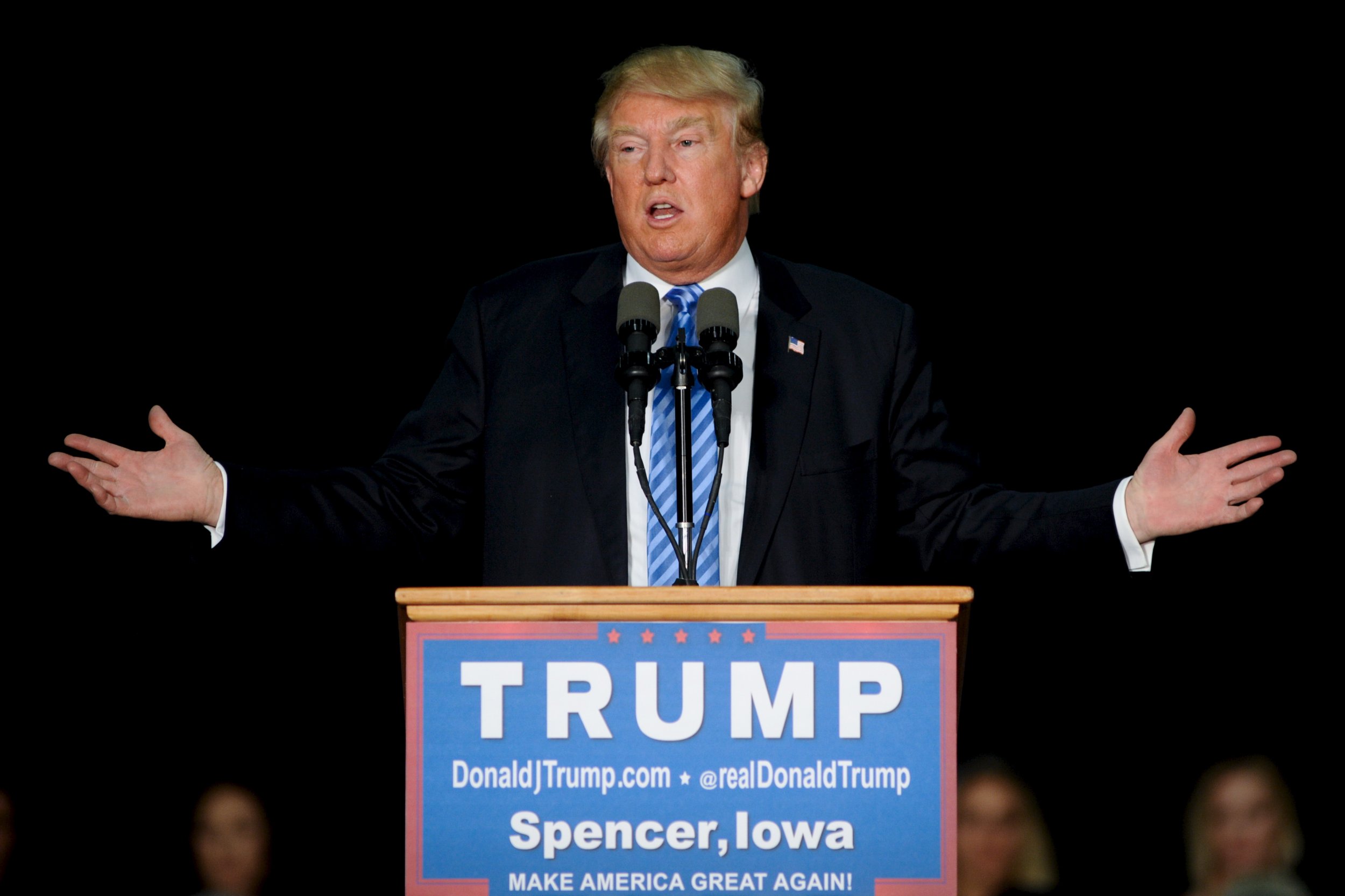 Donald Trump reminded everyone he could theoretically run as an independent candidate in 2016 with a Facebook post on Tuesday afternoon.
"A new poll indicates that 68 percent of my supporters would vote for me if I departed the GOP [and] ran as an independent," he wrote. Trump cited a poll conducted by USA Today with Suffulk University.
The poll of 1,000 likely voters was conducted from last Wednesday to Sunday and found only 18 percent of Trump supporters would abstain from voting for him if he ran as a third party. The remaining 14 percent were undecided on the matter.
In early September, Trump signed a loyalty pledge to the Republican Party which was meant to prevent him from running as a third party, thereby splitting the Republican vote and opening the door for a Democrat to win in 2016.
"I see no circumstnaces under which I would tear up that pledge," the GOP frontrunner said at the time. "I just want to be treated like everybody else. Once I ran, I became an outsider... I wasn't supposed to run. I'm not supposed to be running for office."
Notably, the pledge had the wrong date on it: August 3, rather than September 3. He promised it "would get changed" and said "someone else wrote it in."
The pledge was brought up again this week after numerous GOP leaders condemned Trump's proposal to ban Muslims from entering the United States. Trump said the ban, which would be unconstitutional, would be temporary and would deter terrorism. Republican presidential candidates, Democrats and White House officials have all condemned the proposal.
Reince Priebus, the Republican National Committee Chairman, also condemned Trump's proposal. "I don't agree," Priebus told the Washington Examiner. "We need to aggressively take on radical Islamic terrorism but not at the expense of our American values."