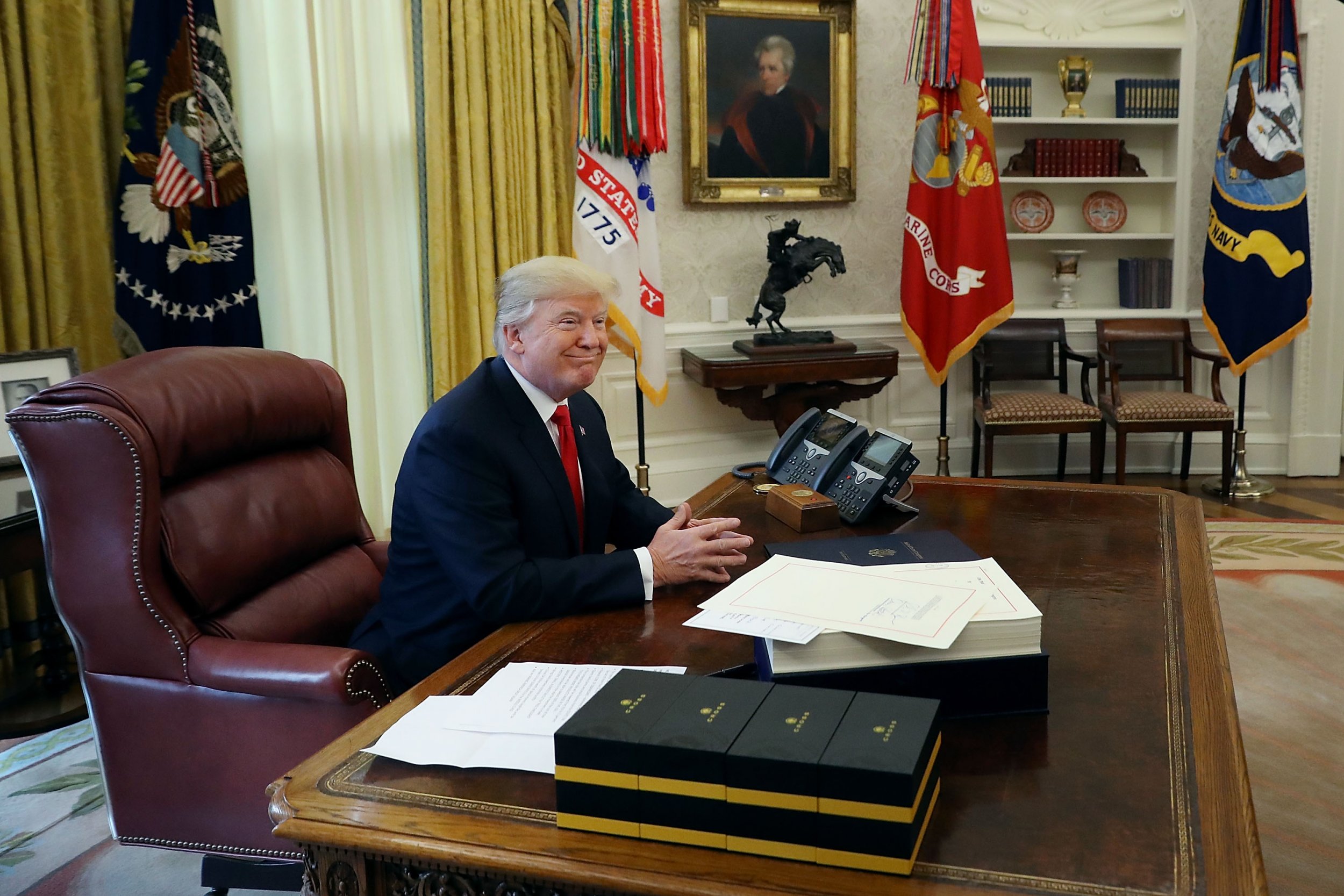 Reality notwithstanding, 44 percent of Republicans believe that President Trump actually did manage to repeal Obamacare, according to a recent poll from The Economist/YouGov.
The poll of 1,500 random U.S. adults was taken between December 24-26. For better or worse, the Republicans polled are not far off from the general popuation. A total of 31 percent of those polled also believe Trump has repealed his predecessor's signature legislation. 49 percent said that he hasn't, and 21 percent were not sure.
Trump has been bragging recently that he has repealed the Affordable Care Act with the passing of his GOP tax cut bill, which simply isn't true.
Although the Republican tax bill does include a provision to repeal the individual mandate element of the bill—which is the requirement that every American must have health insurance or they will be liable to pay a tax penalty—it does not repeal Obamacare.
On Tuesday, Trump again falsely tweeted that he had repealed Obamacare.
In a midday social media post, he said that the "very unfair and unpopular Individual Mandate has been terminated as part of our Tax Cut Bill, which essentially Repeals (over time) ObamaCare."
Throughout 2017, Trump has repeatedly promised to "repeal and replace" Obamacare to his Republican supporters, reported the Independent. But, to this date, large elements of the bill still stand, including the Medicaid expansion, state-based marketplaces, the subsidised health care assistance programme for those living under the poverty line, and the protections for preexisting conditions.
In his last "A Closer Look" segment of 2017, broadcast last week, Late Night host Seth Meyers offered his own reading of Trump's assertions. If Trump and a significant number of his GOP supporters believe that Obamacare has already been repealed, Meyers said, they may actually stop pursuing repeal altogether. The end of the Republicans' war on Obamacare may be nigh.