Trump Repeatedly Accused Obama of Plotting to Attack Iran to 'Save Face' and 'Get Re-elected'
Before becoming president of the United States, Donald Trump repeatedly accused then-President Barack Obama of plotting to attack Iran in a "desperate" attempt to "save face" and "get re-elected."
The accusations, made several times between 2011 and 2013, carry fresh meaning in light of the U.S. leader's explosive all-caps warning issued late Sunday evening to his Iranian counterpart, President Hassan Rouhani, to "NEVER, EVER THREATEN THE UNITED STATES AGAIN."
"To Iranian President Rouhani: NEVER, EVER THREATEN THE UNITED STATES AGAIN OR YOU WILL SUFFER CONSEQUENCES THE LIKES OF WHICH FEW THROUGHOUT HISTORY HAVE SUFFERED BEFORE," Trump said in the threatening tweet.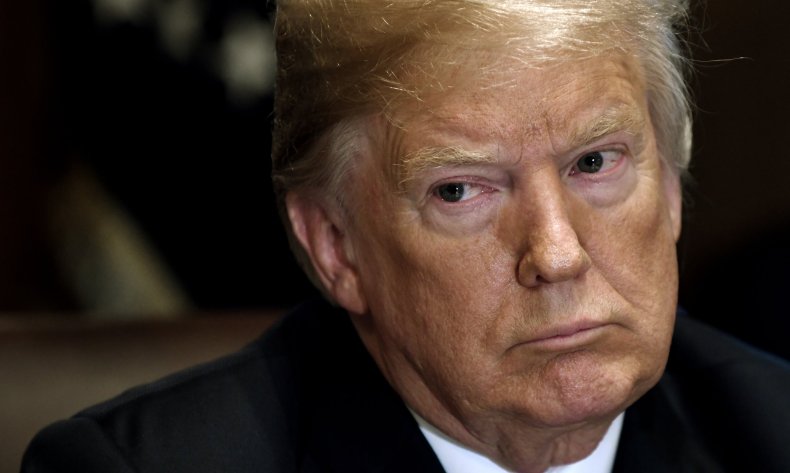 "WE ARE NO LONGER A COUNTRY THAT WILL STAND FOR YOUR DEMENTED WORDS OF VIOLENCE & DEATH. BE CAUTIOUS!" he warned.
The tweet came after Rouhani cautioned the U.S. leader on Sunday about pursuing hardline policies against Tehran, warning that "War with Iran is the mother of all wars."
"You are not in a position to incite the Iranian nation against Iran's security and interests," Rouhani said.
Read more: Trump warns Iran to "never, ever threaten the United States again"
The warning from Iran came amid increasing pressure from the U.S. for Iran to end its nuclear program, as well as looming sanctions after the Trump administration fulfilled a campaign promise to scrap an international deal on Iran's nuclear program that Obama negotiated in 2015.
But Trump's apparent decision to further escalate the war of words between the U.S. and Iran came years after he accused Obama of trying to start a war with the Middle Eastern country for political gain, as Twitter users rushed to point out.
As early as November 29, 2011, Trump warned long before his own political career would take off that "In order to get elected, Barack Obama will start a war with Iran."
On January 17, 2012, Trump reiterated the claim, predicting that Obama "will attack Iran in order to get re-elected."
Then, nearly a year later, on October 9, 2012, Trump wrote: "Now that Obama's poll numbers are in a tailspin, watch for him to launch a strike in Libya or Iran," adding: "He is desperate."
Just over a year later on September 16, 2013, Trump tweeted: "I predict that President Obama will at some point attack Iran in order to save face!"
"Remember what I previously said–Obama will someday attack Iran in order to show how tough he is," the now-U.S. president reminded the country on September 25, 2013.
The comment came a day after Rouhani gave a speech at the United Nations in which he addressed concerns over his country's nuclear program. Only days later, on September 28, Obama and Rouhani would hold a historic phone call, marking the highest level of contact between their two countries in three decades.
In the years that followed, Trump's prediction of the Obama administration waging an attack on Iran never came true.
And in 2015, Obama joined the P5 + 1 group of world powers—the U.S., Britain, China, France, Russia and Germany—in signing the coalition's long-term deal with Iran for it to limit sensitive nuclear activities and grant access to international inspectors in return for the lifting of strong economic sanctions.
Read more: Iran threatens Donald Trump with "mother of all wars" if hostile U.S. policies don't end
Last month, Senate Republicans accused the Obama administration of trying to secretly give Iran access to the U.S. financial system to convert billions of dollars of assets into euros.
"The Obama administration misled the American people and Congress because they were desperate to get a deal with Iran," Republican Senator Rob Portman of Ohio said at the time, as reported by The Associated Press.
Obama administration officials rejected the accusation. Ned Price, Obama's former White House National Security Council spokesperson, said the claim was yet another attempt by GOP lawmakers to "malign" the Iran nuclear deal "in an effort to justify President Trump's unjustifiable decision" to remove the U.S. from the agreement.