Trump Wants 'Retribution' Against SNL and Critical News, Calling Media 'Enemy of the People'
President Donald Trump was clearly offended by Saturday Night Live's latest mocking portrayal of his presidency, leading him to lay out a blistering attack on the late night comedy program and the media more broadly.
"Nothing funny about tired Saturday Night Live on Fake News NBC!" Trump wrote on Twitter Sunday morning. "Question is, how do the Networks get away with these total Republican hit jobs without retribution? Likewise for many other shows? Very unfair and should be looked into," the president continued. "This is the real Collusion!"
Trump followed up the first tweet with an all caps message : "THE RIGGED AND CORRUPT MEDIA IS THE ENEMY OF THE PEOPLE!"
SNL opened on Saturday evening with a sketch mocking Trump's Friday national emergency declaration regarding the southern border of the United States with Mexico. Actor Alec Baldwin portrayed the president, as he has done routinely since 2016.
"Let's cut to the chase, folks. We need wall. Okay? We have a tremendous amount of drugs flowing into the country from the southern border or the 'brown line' as many people have asked me not to call it," Baldwin's version of Trump said in the sketch. "That's why we need wall. Wall works. Wall makes us safe."
Trump has frequently attacked Baldwin and SNL for its representation of him and his administration. He has also consistently attacked the media, popularizing the term "fake news" and using it for any report that is critical of him or his administration. The president has also frequently referred to the media as "the enemy of the people," a characterization that even his own daughter Ivanka Trump has disagreed with publicly.
Critics and analysts have warned that Trump's repeated attacks on the media are not only a threat to freedom of speech, but could also lead to violence. His administration's combative stance towards journalists has also influenced autocratic regimes in other countries, who have felt emboldened to crack down on criticism, according to a report from the Committee to Protect Journalists.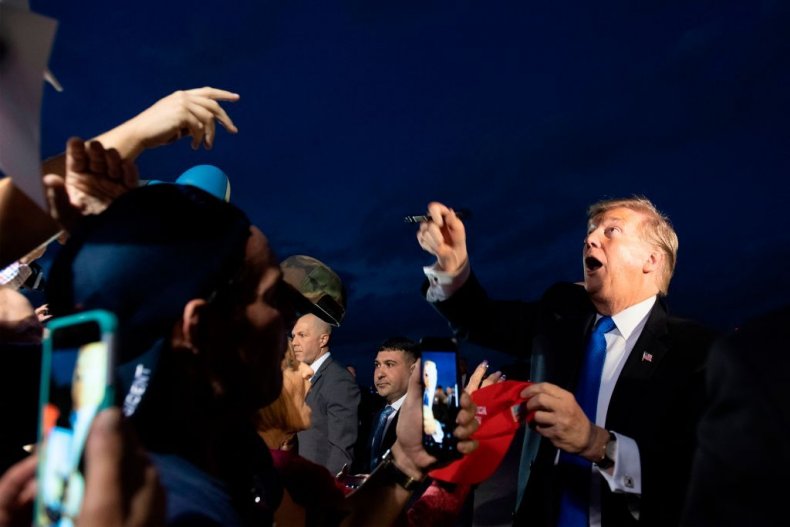 Back in 2016, Trump explained his tactic in a conversation with CBS News' Lesley Stahl. "I do it to discredit you all and demean you all, so when you write negative stories about me, no one will believe you," he reportedly said.
A. G. Sulzberger, the publisher of The New York Times , has confronted Trump directly on more than one occasion about his attacks on the free press. "I told the president directly that I thought that his language was not just divisive but increasingly dangerous," he said last July.
CNN, which has been dubbed "fake news CNN" by the president, has received multiple bomb threats. In the beginning of December, the network received a threat the same night that Trump called the media "the enemy of the people" in a tweet. Ahead of the midterm elections last year, a Trump supporter mailed bombs to prominent critics of the president. One was sent to CNN and addressed to analyst and former intelligence chief James Clapper.