Montana Man Who Assaulted Boy Over National Anthem Believed He Was Following Trump's Orders, Attorney Says
A 39-year-old Montana man charged with assaulting a 13-year-old boy for not taking his hat off during the national anthem believed he was acting on orders from President Donald Trump, his attorney said.
The defense attorney for Superior, Montana, resident Curt Brockway told the Missoulian his client previously suffered a traumatic brain injury and that was a factor when Brockway allegedly choke-slammed the young teen boy into the ground, fracturing his skull. The boy was flown by air ambulance across state lines to a Spokane, Washington children's hospital for treatment after the alleged August 3 assault at the Mineral County fairgrounds.
Attorney Lance Jasper, who is representing Brockway, a U.S. Army veteran, told the Missoulian Wednesday that Trump's "rhetoric" directly influenced the alleged unprovoked assault on the boy last Saturday.
"His commander in chief is telling people that if they kneel, they should be fired, or if they burn a flag, they should be punished," Jasper told the Missoulian newspaper's Seaborn Larson Wednesday. "He certainly didn't understand it was a crime."
Witnesses told KPAX-TV earlier this week they saw Brockway pick the boy up and slam him into the ground.
"There was a little boy lying on the ground, he was bleeding out of his ears, seizing on the ground, just not coherent," said witness Taylor Hennick. Brockway tried to justify his seemingly unprovoked actions to stunned bystanders, with Hennick telling the Missoulian, "He said [the boy] was disrespecting the national anthem so he had every right to do that."
Jasper said his client's mental state was compromised by a traumatic brain injury during a vehicle crash in the winter of 2000, according to the Missoulian. He suffered injuries to his frontal lobe and has trouble gauging cognitive functions and making reasonable judgments, according to the lawyer. Brockway was later honorably discharged from the U.S. military due to that disability.
Jasper said he believes his client's mental condition allowed him to be "exploited" by "animosity" expressed by Trump. The president is one of the leading critics of NFL players who refuse to stand for the national anthem in protest of police brutality against Americans of color.
"Trump never necessarily says 'go hurt somebody,' but the message is absolutely clear," Jasper told the Missoulian. "I am certain of the fact that [Brockway] was doing what he believed he was told to do, essentially, by the president."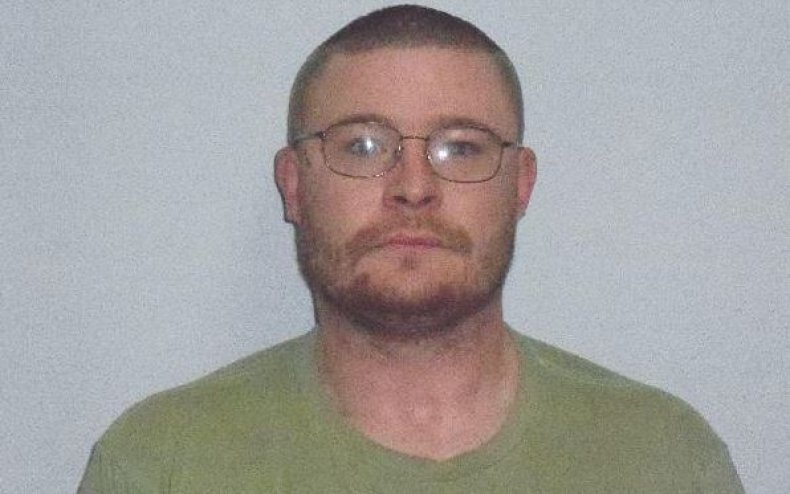 Jasper said his law office has received several hateful voicemails since taking Brockway's case, but noted Brockway's family has been targeted by "hundreds of death threats" since the August 3 attack. Local news outlets say the boy has been returned home after being released from the Sacred Heart Children's Hospital in Spokane.
At least one fundraiser, a GoFundMe entitled "Boy Assaulted by Nationalist Needs Our Help" has been set up online.
Mineral County District Court documents show Brockway told deputies he noticed the boy's hat was still on after the national anthem began playing at the beginning of the rodeo. Brockway claimed the 13-year-old became disrespectful and replied, "f*** you" after he was told to remove his hat.
Jasper said defense of his client will combine the factors of the president's indirect influence and his client's mental illness as a result of the past brain injury.
Montana Man Who Assaulted Boy Over National Anthem Believed He Was Following Trump's Orders, Attorney Says | U.S.