'Go Get 'Em, Roy!' Trump's Message to Accused Child Molester Roy Moore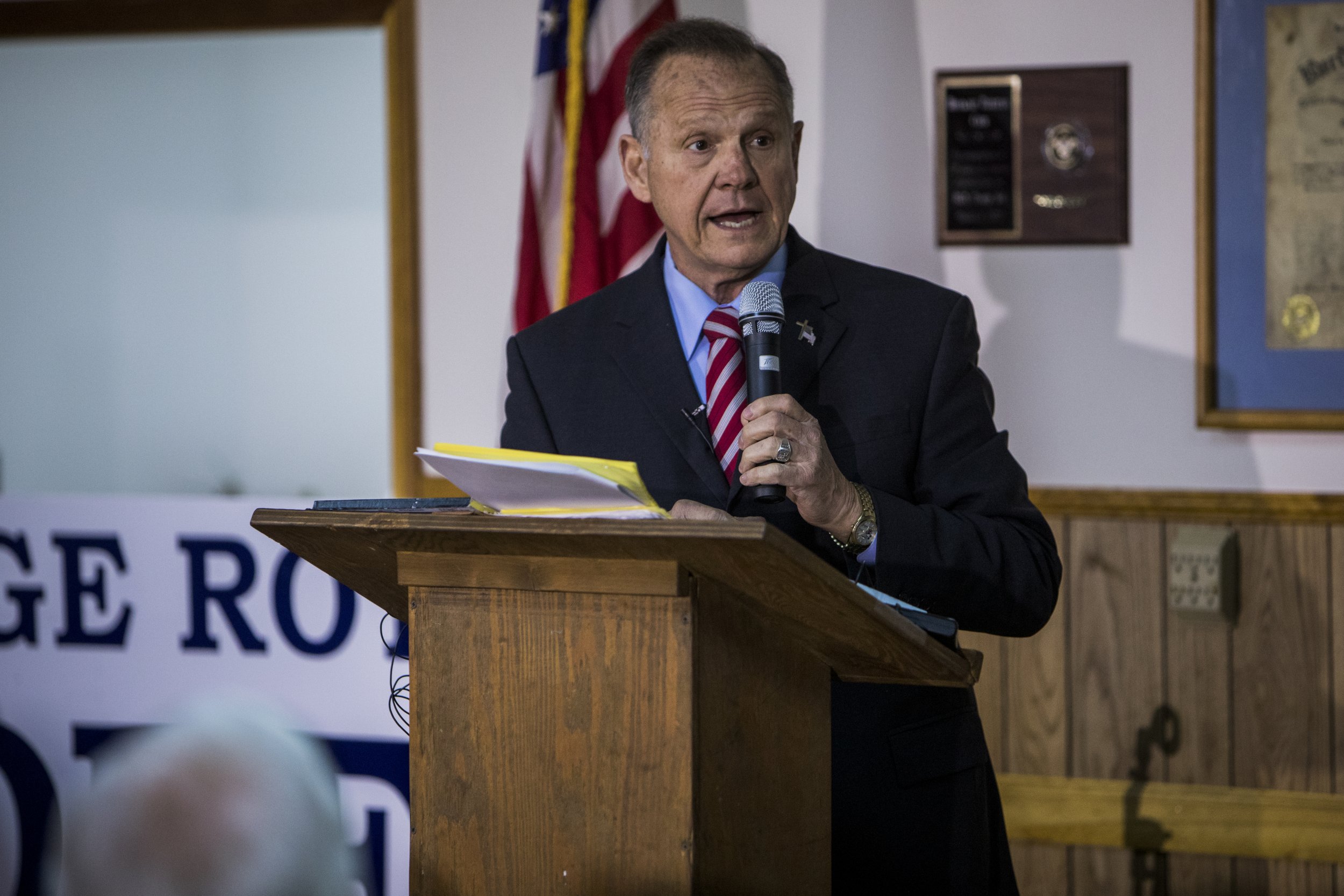 President Donald Trump took his tacit support of Republican Alabama U.S. Senate candidate Roy Moore to a full-fledged endorsement Monday with a series of tweets and a phone call to the embattled candidate. To the former judge, who has been hit with a string of allegations that he preyed on and sexually assaulted minors when he was in his 30s, Trump said, "Go get 'em, Roy!" according to a release from the Moore campaign.
Related: Roy Moore, accused child molester, co-wrote course guide that said all women are unfit for office
"I am honored to receive the support and endorsement of President Donald Trump," Moore said Monday of Trump's call from aboard Air Force One. "President Trump knows that the future of his conservative agenda in Congress hinges on this election. I look forward to fighting alongside the President to strengthen our military, secure our border, protect our gun rights, defend the sanctity of life and confirm conservative judges to courts around this nation. We had a good conversation over the phone today and are working together towards conservative victory on December 12."
Shortly after news of the call emerged, the White House confirmed that Moore now had the president's full endorsement.
"The President had a positive call with Judge Roy Moore during which they discussed the state of the Alabama Senate race and the President endorsed Judge Moore's campaign," Raj Shah, the principal deputy press secretary, said.
Previously, the White House's position had been that it was down to the voters of Alabama to decide between Moore and his Democratic opponent, Doug Jones. Meanwhile, Trump, who backed Moore's opponent in the Republican primary, Luther Strange, had already gotten close to endorsing Moore without actually doing so. Two weeks ago, Trump said of Jones that "we don't need a liberal person in there."
The president has also cast doubt on Moore's nine accusers.
"He denies it. Look, he denies it," Trump, who has also faced numerous allegations of sexual misconduct, said of Moore. "If you look at all the things that have happened over the last 48 hours. He totally denies it. He says it didn't happen. And look, you have to look at him also."
The accusations against Moore, all of which he has denied, began with the account of Leigh Corfman, who told The Washington Post that Moore initiated sexual contact with her when she was 14 yearsa old. Another woman, Beverly Young Nelson, claimed that Moore attempted to rape her when she was 16.
Yet Trump has put the focus on the necessity of maintaining the Republicans' slender two-seat majority in the Senate.
"Democrats refusal to give even one vote for massive Tax Cuts is why we need Republican Roy Moore to win in Alabama," Trump said in a tweet Monday. "We need his vote on stopping crime, illegal immigration, Border Wall, Military, Pro Life, V.A., Judges 2nd Amendment and more. No to Jones, a Pelosi/Schumer Puppet!"