Trump Is Running A 'Criminal Enterprise' And Mueller Is 'On the Track of It,' Says Former DNC Chair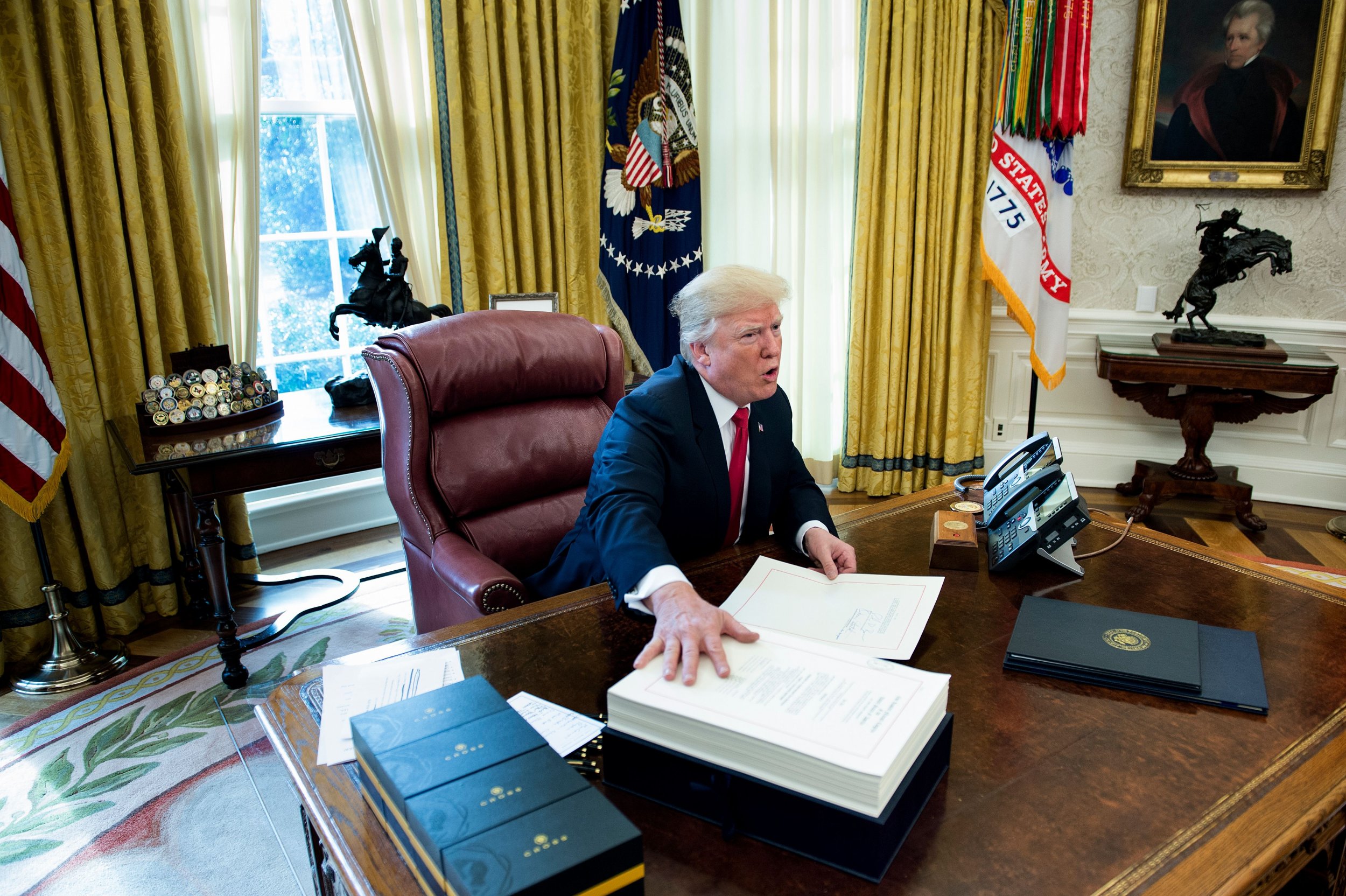 A billionaire businessman for president? What could go wrong?
Plenty, according to former Democratic National Committee Chairman Howard Dean, who says President Donald Trump is using his office not to benefit the American people, but to personally enrich himself as part of a "criminal enterprise."
"The promotion is extraordinary, there hasn't been a president in my lifetime that's done anything like this," Dean, who served as DNC chair from 2005 to 2009, said Tuesday night on MSNBC. Dean said he believes the White House is using the Trump empire to "shake down foreign governments who have moved their events to his hotel in Washington at somebody's request in order to get favors."
Trump's business ventures have sparked much discussion about the Constitution's emoluments clause, which outlaws accepting gifts or payments from foreign governments. A government watchdog group filed a lawsuit against Trump just three days into his presidency, citing his administration's "countless conflicts of interest."
But Dean said the emoluments clause was a "far-flung argument" to nail Trump. Instead, he was putting his faith in special counsel Robert Mueller's probe into Russian collusion in the 2016 election, which is possibly branching out into Trump's financial house of cards.
"I think he's running a criminal enterprise out of the White House, and I think that's what Bob Mueller's on the track of," Dean said.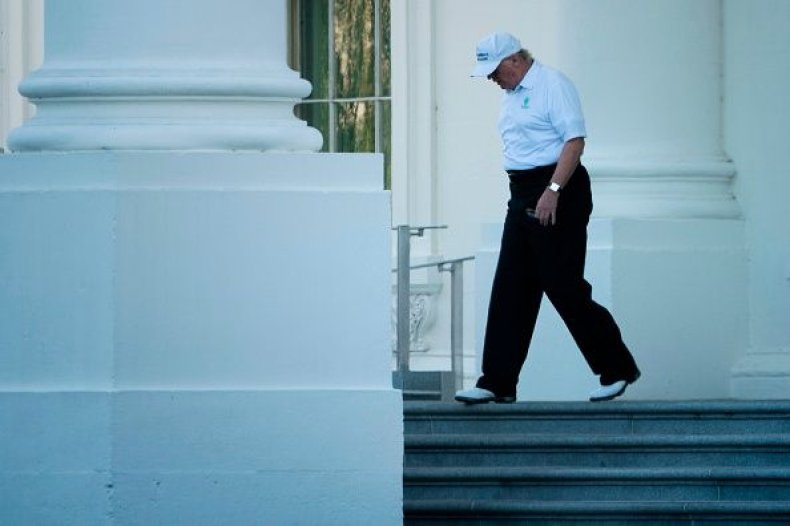 Dean's condemnation of Trump's business practices arrives on the heels of a Wall Street Journal report that found Trump spent roughly one-third of his first year in office at his own properties. According to the outlet, Trump has spent over 100 days of his presidency visiting one of his many luxury resorts, including 40 days spent at Mar-a-Lago, where he's currently on a 10-day Christmas vacation. On Tuesday, Trump hit the golf course after tweeting that he was getting "back to work."
In November, 2016, just after Trump's presidential victory, The Washington Post reported that the Trump International Hotel was "the place to be" for foreign diplomats hoping to curry favor with the incoming president.
"Why wouldn't I stay at his hotel blocks from the White House, so I can tell the new president, 'I love your new hotel!' Isn't it rude to come to his city and say, 'I am staying at your competitor?'" one of the diplomats told the Post.
In the year since, there have been reports that suggest Trump's presidency could be eroding his brand and hurting both his and his daughter Ivanka Trump's enterprises. In April, a restaurant in Trump SoHo announced it would be closing due to declining business, while Chicago's Trump International Tower is struggling to sell units. Several retailers have also dropped Ivanka Trump's fashion lines since her father took office, some of which cited bad sales, while some customers called out the low quality of her merchandise.
Still, the Trump brand may not be in as much danger as it would seem: As of March 2017, Ivanka Trump's sales were still up by 262 percent as compared to the same time the year before, according to Salon.