Trump Investigation Is Top Priority for 80 Percent of Democratic Voters, New Poll Shows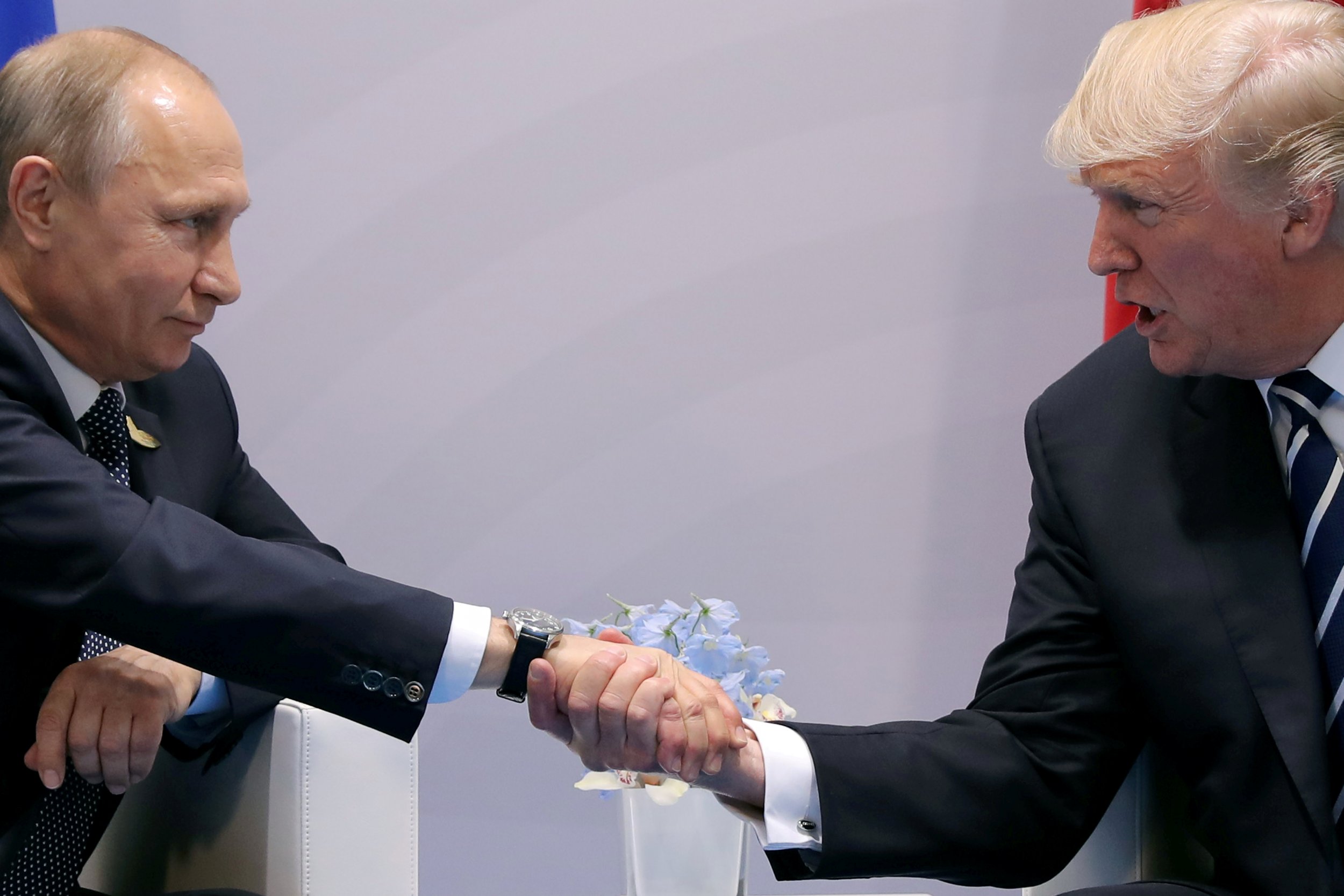 Democrats, spurned by Donald Trump's election victory and reeling after further losses in special elections held this year, want a full investigation into the Trump campaign's possible collusion with Russia, which they rank higher than any other major issue facing the country, a Morning Consult/Politico poll released Wednesday showed.
The poll, conducted from July 13 to 15, found that 81 percent of Democrats put a Trump-Russia probe well ahead of a number of national priorities, perhaps suggesting the almost six-month-old administration has further distracted the public from serious problems. Addressing the country's infrastructure was next up, at 71 percent; followed by entitlement reforms like Social Security, at 67 percent; then tax reform and financial regulation, at 66 percent; and the GOP's health care reform effort, last at 62 percent.
Health care reform ranking last might have something to do with the Republican Party's thus far failed efforts to first repeal and replace, and then outright repeal, Obamacare. Several Republican senators declared they could not support the latest bill, much to the dismay of Senate Majority Leader Mitch McConnell. Trump, who's yet to secure a major legislative victory, suggested this week that lawmakers let Obamacare "fail" and put the blame on Democrats.
The poll results follow another whirlwind of reports on Trump's possible connections to Russia President Vladimir Putin, as well as his son's meeting with a Russian lawyer who claimed to have damning opposition research against Hillary Clinton. On Tuesday, the identity of the eighth person who attended the June 2016 meeting set up by Donald Trump Jr. at Manhattan's Trump Tower was revealed. He is Irakly "Ike" Kaveladze, a businessman based in California who works for Aras Agalarov, a Russian real estate tycoon who helped the president run the 2013 Miss Universe pageant, The Washington Post reported.
Kaveladze's presence at the meeting was revealed only after special counsel Robert Mueller contacted Agalarov's lawyer to find out his name, marking the first indication that the former FBI director was examining Donald Trump Jr.'s meeting.
That sit-down, according to Morning Consult/Politico, caught the ire of voters. Fifty-two percent of respondents deemed the meeting inappropriate, compared with 23 percent who dubbed it appropriate and 25 percent who had no opinion. But 53 percent overall agreed that the meeting should be included in Mueller's investigation.
Trump Investigation Is Top Priority for 80 Percent of Democratic Voters, New Poll Shows | U.S.