Trump Said He Got a $1 Million Discount on Melania's Engagement Ring. He Lied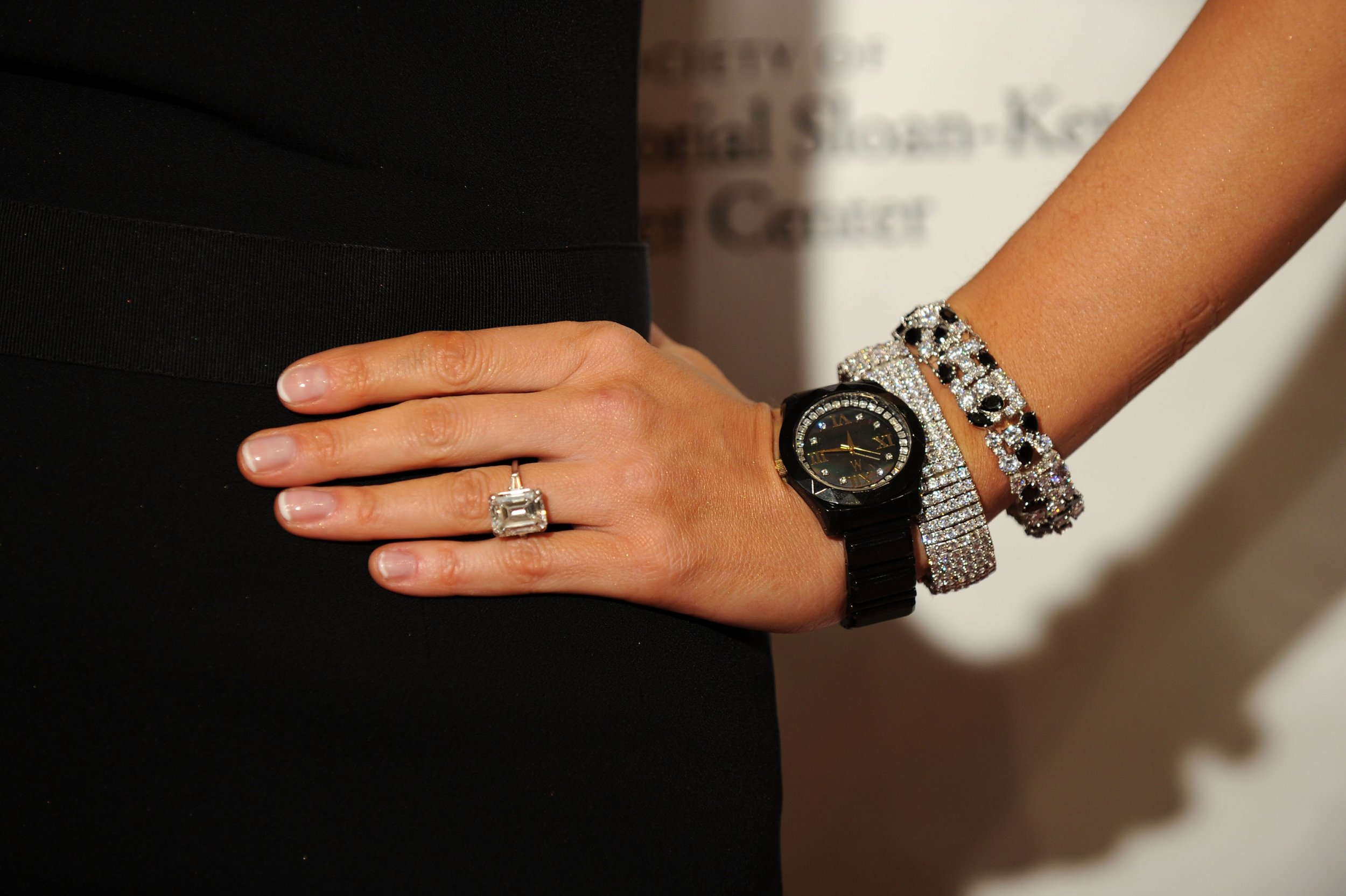 Years before he became president, Donald Trump claimed he got a $1 million discount on Melania Knauss's engagement ring, which weighs more than 10 carats—but that is not the truth, according to the diamond seller.
Related: Melania Trump started following Barack Obama on Twitter before Stormy Daniels controversy
Trump was given "no favours," on the ring featuring an emerald-cut D-flawless diamond, Graff Diamonds' billionaire chairman Laurence Graff told Forbes in an email late last month. Graff, in the report published on Thursday, added that Trump was "a pleasure to do business with."
Graff's account invalidates the claim in a New York Times story from 2005, the year the couple wed, that the diamond seller made national news by offering a $1.5 million engagement ring for half the price.
"Only a fool would say, 'No thank you, I want to pay a million dollars more for a diamond,"' Trump said "proudly" at the time.
"Literally anything you can imagine from photos to flowers to food to jets to airports to diamonds," the future president said of vendors wanting to associate with his name and wedding. "And for every item, there's five people who want to do it. In all cases they don't want anything, but they want recognition."
Graff Diamonds saw a surge in traffic in its New York, Chicago and Palm Beach, Florida, stores after publicity with Trump, the company's then-president and chief executive Henri Barguirdjian said at the time.
But Graff Diamonds CFO Nicholas Paine said the company doesn't sell items for publicity value, which the Times reported they were seeking with the alleged discount. Graff Diamonds did not disclose the amount that Trump paid.
Trump paid in full for another Graff diamond ring for his 10th anniversary. Melania Trump was criticized for donning the reportedly 25-carat, $3 million diamond ring in her official White House portrait.
The White House and the first lady's office could not be reached by Newsweek for a comment on Thursday.