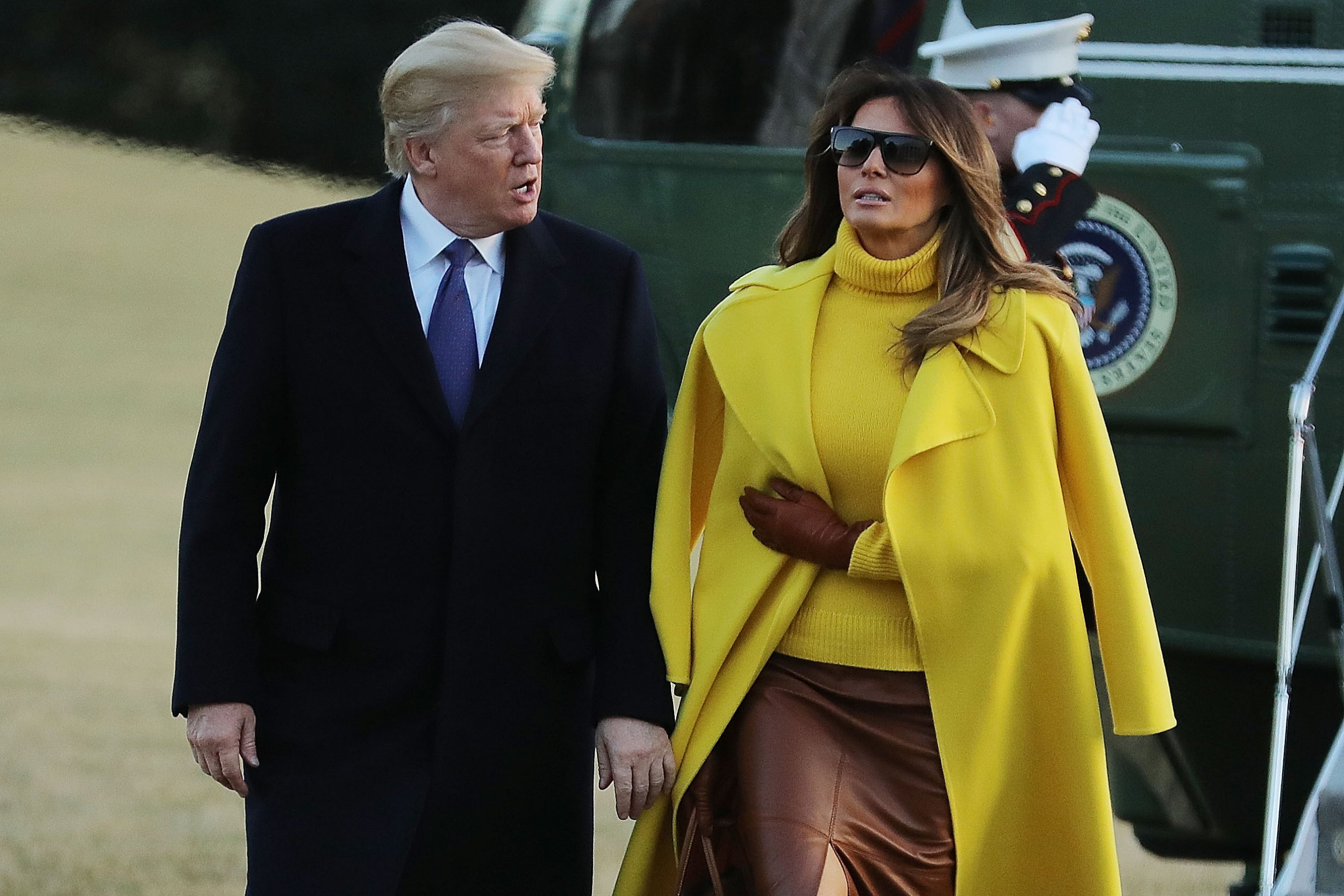 It was recently brought to the Twitter universe's attention that first lady Melania Trump follows one of her husband's least favorite people, Barack Obama, but it was unclear when and why she made a move likely to irk her husband.
Related: Melania Trump visits Holocaust memorial museum instead of accompanying president to Davos
Based on snapshots from the nonprofit Internet Archive, the first lady appears to have followed her husband's predecessor sometime between October 24 and 25 last year.
That would mean the first lady, with 9.7 million followers on the social media platform, made Obama's the fifth account she followed, months before a Wall Street Journal report surfaced in January claiming that her husband's lawyer had paid off porn star Stormy Daniels to cover up an alleged affair. Lawyer Michael Cohen has denied that a sexual encounter took place.
It remains a mystery why the first lady decided to follow Obama, whom her husband has long criticized and whose policies he has made a point to undo. The move had been interpreted by many as a slight against the president.
Since the emergence of news and speculation about Donald Trump's alleged infidelity, he and his wife had been rarely seen in public together. The pair even traveled separately to the State of the Union last week.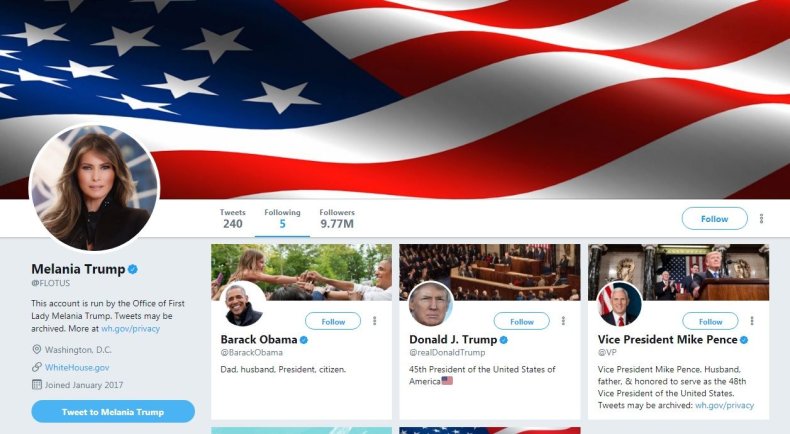 Perhaps it was simply Obama's Twitter output that led the current first lady to hit the follow button.
Obama on October 23 retweeted a mention by ex-President George H. W. Bush asking if he would sing with Lady Gaga in support of One America Appeal, a fundraising campaign for hurricane victims launched by all five living former U.S. presidents. Obama wrote, "I'll let you and @ladygaga handle the singing, and we'll handle the donations."
By contrast, Donald Trump's tweets leading up to his wife following his predecessor were much less lighthearted. He bashed NFL players who took a knee and continued a public battle over condolences paid to the widow of a slain soldier by insisting that he had "a very respectable conversation" and, contrary to the widow's claim, had remembered his name.
A day later, Trump fired off a series of tweets criticizing Senator Bob Corker, notably one stating that the Republican from Tennessee had "helped President O give us the bad Iran Deal & couldn't get elected dog catcher in Tennessee, is now fighting Tax Cuts.... " referring to Obama.
Obama follows more than 625,000 Twitter accounts including Melania Trump's @FLOTUS. While that could have been by default—as @FLOTUS was passed on to the new first lady and the 44th president next followed his wife @FLOTUS44—Obama has not unfollowed Melania Trump.