Melania Trump Visits Holocaust Memorial Museum Instead Of Accompanying President To Davos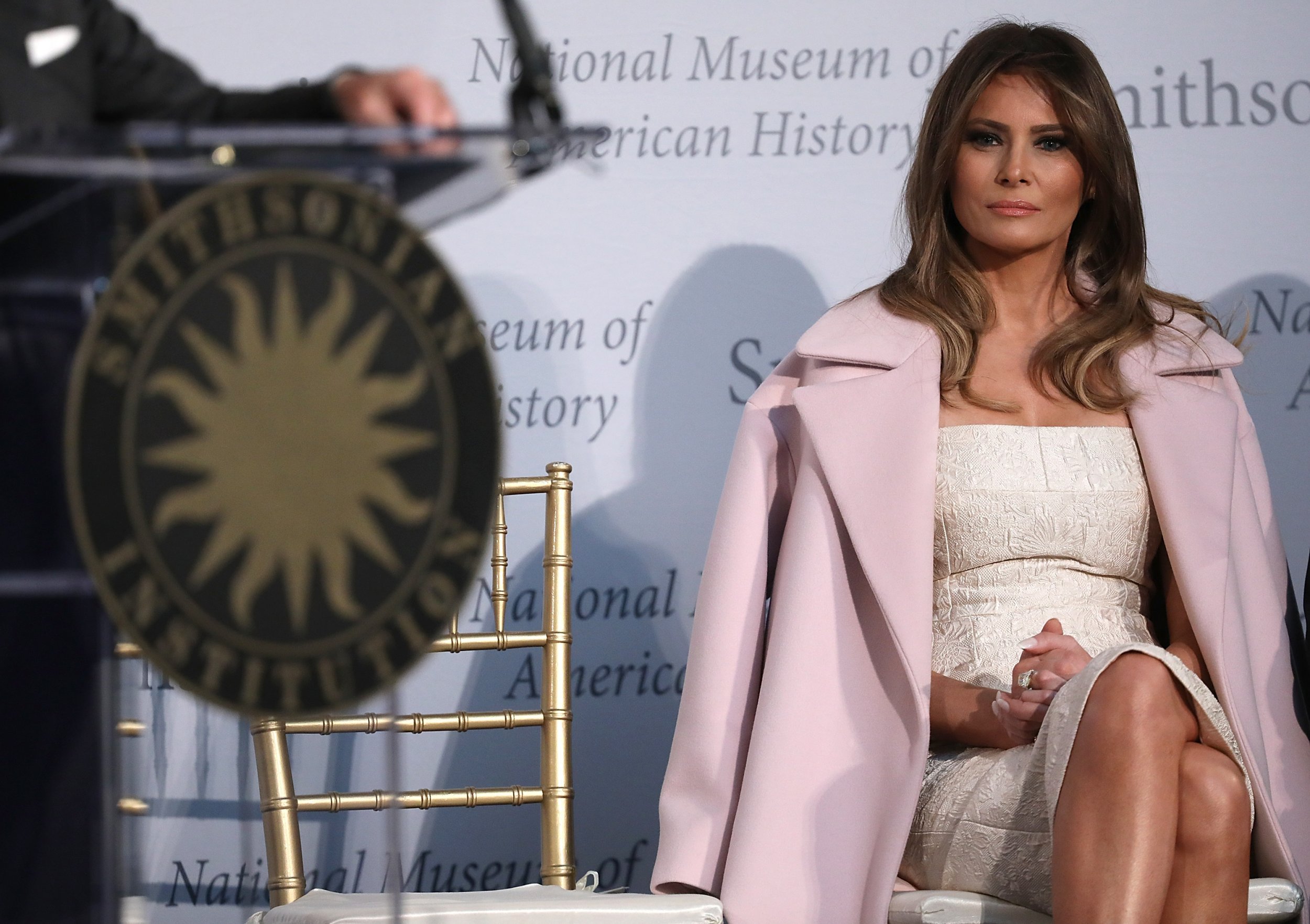 First lady Melania Trump spent Thursday visiting the United States Holocaust Memorial Museum in Washington, D.C., instead of accompanying President Donald Trump to Davos, Switzerland—a trip she canceled citing scheduling conflicts after reports he allegedly had an affair with a porn star surfaced.
Related: Give Melania Trump a Break: Criticism of First Lady Is Sexist, Says Expert on Presidents' Spouses
The first lady toured the museum and participated in a moment of silence to pay respect to the millions of Jews who died in the Holocaust and millions of other victims of Nazi persecution, ahead of International Holocaust Remembrance Day on Saturday.
"My thoughts and prayers are with the people whose lives and families were broken by the horrors of the Holocaust," the first lady said in a statement. "Yet it is also through our shared humanity that we come together now in commemoration, strength, and love. My heart is with you, and we remember."
Melania Trump has made few appearances since January 12, when the first report surfaced that her husband's lawyer Michael Cohen allegedly paid off porn star Stormy Daniels weeks before the presidential election to cover up an alleged affair. Cohen has denied any affair between Trump and Daniels occurred.
On the one-year anniversary of her husband's inauguration Saturday, Melania Trump tweeted an image of herself from the event with a military escort instead of the president. On the Trumps' 13th wedding anniversary Monday, neither acknowledged the special day on Twitter.
Melania Trump's popularity has been increasing, and she has become the most likable member of the first family, according to a poll released last week.
President Trump arrived in Davos on Thursday to attend the World Economic Forum for two days to seek fairer trade between the U.S. and its allies and push his "America First" agenda.
Meanwhile, more than 4,000 miles away, the first lady tweeted, "Thank you @HolocaustMuseum for a powerful & moving tour that honors the millions of innocent lives lost, and educates us on the tragedies and effects of the holocaust."