Trump Says Democrats Hate His Budget—But Some Republicans Don't Like It Much Either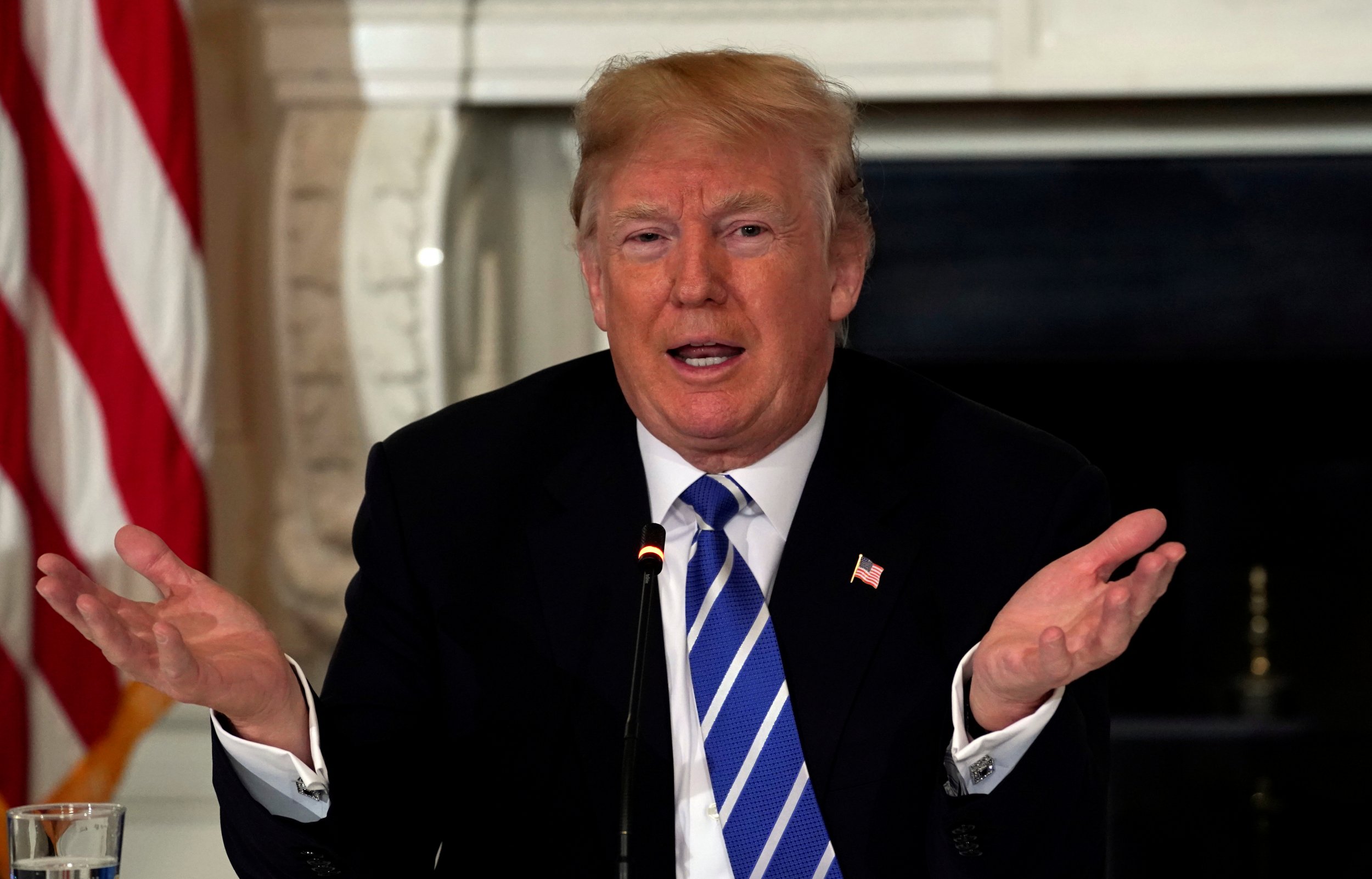 President Donald Trump accused Democrats of being the only ones who don't like his 2019 budget plan, but some Republicans appear unhappy with it as well.
"Our infrastructure plan has been put forward and has received great reviews by everyone except, of course, the Democrats," Trump tweeted early Tuesday.
"After many years we have taken care of our Military, now we have to fix our roads, bridges, tunnels, airports and more. Bipartisan, make deal Dems?" Trump asked, prodding Democrats to support his plans after they and Republicans worked to hammer out and pass a two-year funding bill last Friday that will simultaneously raise military and non-defense spending.
The new $4 trillion 2019 fiscal budget Trump unveiled Monday contains a $200 billion bump for American infrastructure aimed at leveraging state and municipal spending. The plan is to inject a total $1.5 trillion into investments in roads and bridges over the next 10 years. About $50 billion is set aside for rural infrastructure, and another $20 billion to finance water, transportation and similar projects.
As a whole, the budget is expected to add $7.2 trillion in government debt to the federal ledger over the next 10 years. White House budget director Mick Mulvaney called it "a messaging document," rather than a plan set in stone.
Senate Democrats said the plan would actually cut more infrastructure than it added. Republicans also ran lukewarm on its ideas.
"President Trump's budget shows his administration's tremendous commitment to America's national defense," said hard-right Freedom Caucus member Representative Matt Gaetz in a statement. "But despite these positive steps forward, the budget falls short in fiscal responsibility."
Gaetz suggested cutbacks in mandatory spending programs like welfare would be the best way to save money, and said: "This budget continues too much of Washington's wasteful spending—it does not balance in ten years, and it creates a deficit of over a trillion dollars next year."
Gaetz made no mention of the infrastructure plan, but over the weekend his fellow caucus members were critical of Trump's spending increases and the trillions these would add to the deficit.
Read more: Hard-right Republicans say "the swamp has won" as Trump signs off on trillions in spending
Some conservative groups seemed skeptical.
"As with every proposal that spends billions of taxpayer dollars, the devil will be in the details," said Americans for Prosperity, a group backed by conservative billionaires Charles and David Koch in a statement. "And as we saw just last week with the so-called bipartisan budget agreement, details can be expensive."
Lawmakers, the group said, "should focus on reducing costly and time-consuming bureaucratic hurdles, regulations and mandates, and ensuring that tax dollars are spent on roads and bridges, not crony projects."
Others were also cautious. Republican Florida Representative Carlos Curbelo said that while he is "encouraged by his prioritizing of our national infrastructure," the exact amount of spending "still needs to be negotiated and studied."
By and large, the "budget proposal from the Administration is certainly not reflective of the direction our federal government should take," Curbelo said, pointing out its "significant reductions to agencies needed to protect our environment and combat the threats of climate change and sea level rise, to cuts to Community Block Grants that assist in disaster recovery" and other programs that have bipartisan support.