Trump Says Global Warming Efforts Don't Work Because 'Rest of the World' is 'Filthy'
Republican former President Donald Trump has told conservative talk show host Bill O'Reilly that efforts to fight global warming don't work because the rest of the world is "filthy."
Trump made his comment during a Thursday interview. O'Reilly asked him about rising gas costs under the administration of Democratic President Joe Biden. Trump blamed Biden's policies on recent cost increases. Trump then criticized Biden's attempts to combat global warming and climate change.
"We can have all the global warming things that we want to do. We can do everything we want, but you still have the rest of the world that's filthy," Trump said. "And China sends up a lot, and India, our great friend India, they send up fumes and things, the likes of which you've never seen."
Trump also said that China is in the process of "building hundreds and hundreds" of coal-fired plants while similar plants are closing in the U.S. China is building coal-fired power plants at a rate that outpaces all the other countries of the world combined, according to the Yale School of the Environment.
"And we're going to these stupid windmills that are destroying our countryside," Trump continued. "They are the dumbest thing and they're expensive."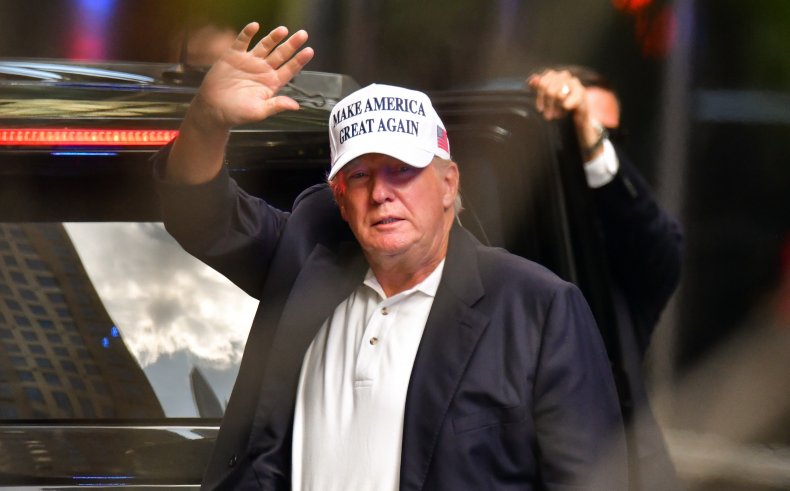 Trump doesn't believe in climate change. He has called global warming a hoax invented by the Chinese government to make U.S. manufacturing non-competitive.
Throughout his presidency, Trump undermined efforts to mitigate climate change. He consistently downplayed the impact of industry on climate change, claiming that cool weather conditions disproved global warming.
On November 4, 2020, Trump formally withdrew the U.S. from the 2015 Paris Climate Agreement. The agreement asked its 195 signatory nations to substantially reduce their global greenhouse gas emissions. The reductions sought to keep the global temperature no more than 2 degrees Celsius above pre-industrial levels.
Trump's withdrawal from the agreement made the U.S. the only nation in the world not to participate. On his first day in office, Biden rejoined the Paris Agreement.
Trump and other Republicans have said that the Paris Agreement fails to hold major polluters, like China and India, accountable. The agreement asks countries to set and report their own emission goals. However, the agreement lacks an enforcement mechanism beyond naming and shaming countries that fail to meet those goals.
While China emits nearly twice as much carbon dioxide into the atmosphere as the U.S., The Austin American-Statesman reported, the U.S. emits twice as much as China when calculated per person. India emits less than both countries by either calculation.
In April 2020, Trump claimed that the noise generated by large wind turbines can cause cancer. There is no credible evidence to suggest that low-frequency sounds generated by wind turbines harm the human body or cause cancer, The Atlantic reported.
Nearly two in three U.S. adults think the federal government isn't doing enough to address climate change, according to June 2020 polling from the Pew Research Center