Trump Says He Has 'More' Native Blood Than Elizabeth Warren, But Thinks He'll Keep Calling Her Pocahontas
President Donald Trump continued to mock progressive Democratic Senator Elizabeth Warren on Saturday, citing her recent DNA test results that revealed she very likely had a Native American ancestor.
"We can't use Pocahontas anymore, she's got no Indian blood!" he told a man in the crowd of a rally in southern Illinois, The Daily Beast reported. "I have more than she does and I have none," he quipped. "So I can't call her Pocahontas anymore but I think I will anyway, do you mind?"
Warren's DNA test, which showed "strong evidence" the senator had a Native ancestor, has received significant criticism from Native American groups, including from the Cherokee Nation. The tribe's Secretary of State Chuck Hoskin Jr. suggested Warren's use of "a DNA test to lay claim to any connection to the Cherokee Nation or any tribal nation, even vaguely, is inappropriate and wrong."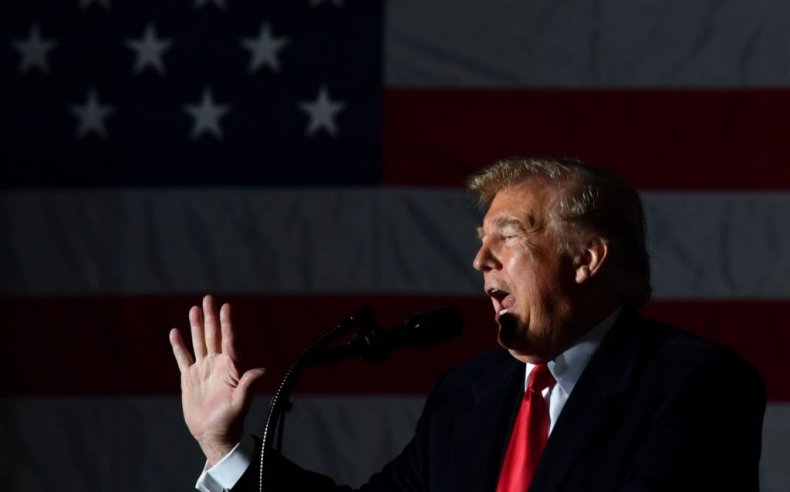 Newsweek subscription offers >
The Senator, who represents Massachusetts, has stood by the DNA results, which she released earlier this month. Trump has long criticized Warren for claiming Native heritage, regularly referring to her as "Pocahontas," which is considered by many to be a racial slur. The name references the well-known historic native American princess who interacted with early English settlers.
Fox News even interviewed a Trump-supporting descendant of the historic princess, who went on television to blast the senator and demand an apology. "I think she's guilty of claiming she's been American Indian, but had no proof…and then using it for applications for college, for political reasons…that was all wrong but she did that this whole time" Debbie White Dove Porreco said.
Porreco's claim that Warren used her alleged Native American heritage on college applications has not been verified. However, Warren did notify officials at the University of Pennsylvania and then Harvard of her heritage after she was hired to teach, but a Boston Globe report found that her ancestral claim had no impact on her hiring.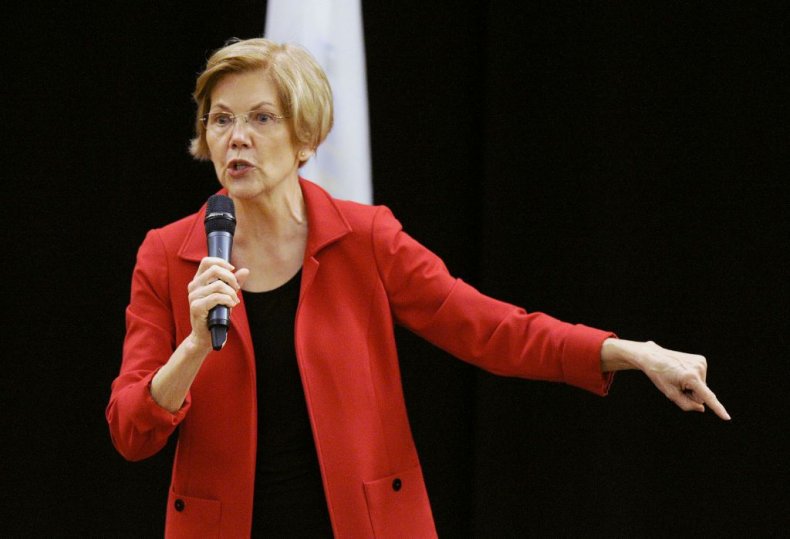 Newsweek subscription offers >
The president's most recent attack on Warren came as he drew criticism for moving ahead with a political rally in the aftermath of a shooting that left 11 dead and six injured in Pittsburgh on Saturday. His comments against the senator were only some of many that he made targeting political opponents, despite many in the nation calling for divisive rhetoric to be put aside in the wake of the violence.
Among other remarks, the president said that his critics are "foolish and very stupid people."
Trump Says He Has 'More' Native Blood Than Elizabeth Warren, But Thinks He'll Keep Calling Her Pocahontas | U.S.