Trump Says He's 'Not Into Coups' After Book Claims General Feared Dangerous Takeover
Former President Donald Trump pushed back on a claim that General Mark Milley, chairman of the Joint Chiefs, feared the former president would attempt a coup to maintain power after losing the November election.
In their upcoming book, I Alone Can Fix It: Donald J. Trump's Catastrophic Final Year, authors Carol D. Leonnig and Philip Rucker wrote that Milley and other Joint Chiefs had a plan to resign one-by-one instead of carrying out dangerous or illegal orders from Trump in the wake of the election. Trump dismissed the book's assertion, calling it "ridiculous" to think he ever spoke to anyone about a coup.
While Trump isn't "into coups," he also said that if he were to engage in the coup, he wouldn't choose Milley as his partner because he has "no courage or skill."
"The way I look at Milley, he's just a better politician than a general, trying to curry favor with the Radical Left and the absolute crazy people espousing a philosophy which will destroy our Country!" Trump said in a statement.
Leonnig and Rucker, both Pulitzer Prize-winning reporters for The Washington Post, wrote that Milley grew concerned after Trump fired Defense Secretary Mark Esper and Attorney General William Barr resigned. Milley apparently saw it as signs of "something sinister to come." Feeling that he had to be "on guard" for what may transpire, Milley reportedly spoke with friends, lawmakers and colleagues about a looming threat.
"They may try, but they're not going to f**king succeed," Milley told deputies, according to an excerpt from the book obtained by CNN. "You can't do this without the military. You can't do this without the CIA and the FBI. We're the guys with the guns."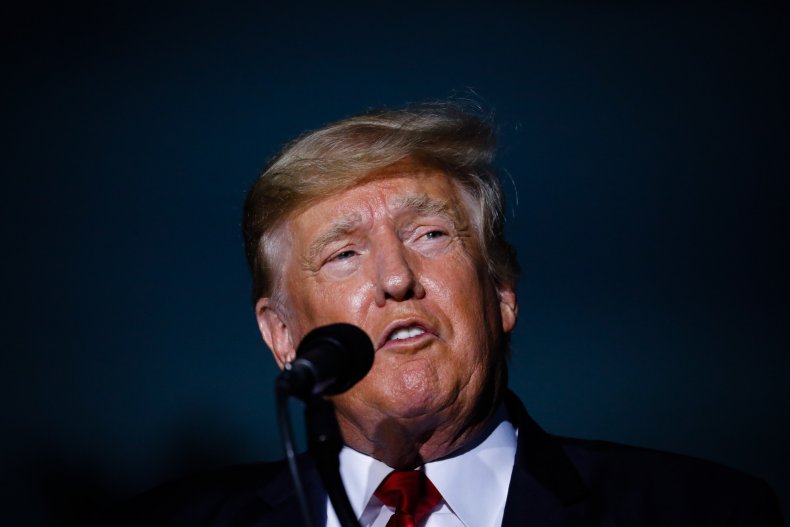 Some people, including Trump's former National Security advisor General Michael Flynn, pushed the former president to invoke the Insurrection Act. By putting the military in charge of civilian life, the goal was to redo the election and overturn the results, giving Trump a second term.
Milley reportedly shared in people's fears that Trump was stoking unrest as an excuse to invoke the Insurrection Act and viewed him as the "classic authoritarian leader with nothing to lose," according to the book.
Trump nominated Milley to the position in 2018 and used him in his reelection campaign ads. As has been the case with other people whose relationship with Trump has turned sour, the former president now claims that he only chose Milley because General James Mattis, Trump's former secretary of defense, didn't like him.
Saying he "often acts counter" to people's advice "who I don't respect," Trump said it was in Milley's favor that Mattis wasn't in his corner.
Years later, Trump said he lost respect for Milley after the two walked together to St. John's Church in June 2020. The trip garnered significant criticism because U.S. Park Police and National Guard troops used tear gas and pepper spray to disperse a crowd of protesters shortly before the visit.
Trump criticized Milley for apologizing and "making it a big story," especially in light of a recent report that found the photo opportunity was not the reason protesters were dispersed. He also went after Milley for advocating for name changes of military forts and bases.
Newsweek reached out to the Department of Defense for comment but did not receive a response in time for publication.