Donald Trump Says It Looks Like Jamal Khashoggi Is Dead and a Top Saudi Official Ordered the Murder
President Donald Trump said that it "certainly" appears that Saudi journalist Jamal Khashoggi is dead, and added that he trusts intelligence reports that a high-level Saudi official authorized the alleged murder.
Asked by reporters on Thursday whether or not The Washington Post columnist is dead, the president replied as he boarded Air Force One: "Certainly looks that way to me."
"Unless the miracle of all miracles happens, I would acknowledge that he's dead," Trump also said Thursday in an interview with The New York Times in the Oval Office, admitting that he believes intelligence reports pointing to a top Saudi official are accurate. "That's based on everything—intelligence coming from every side."
"This one has caught the imagination of the world, unfortunately," he said. "It's not a positive. Not a positive."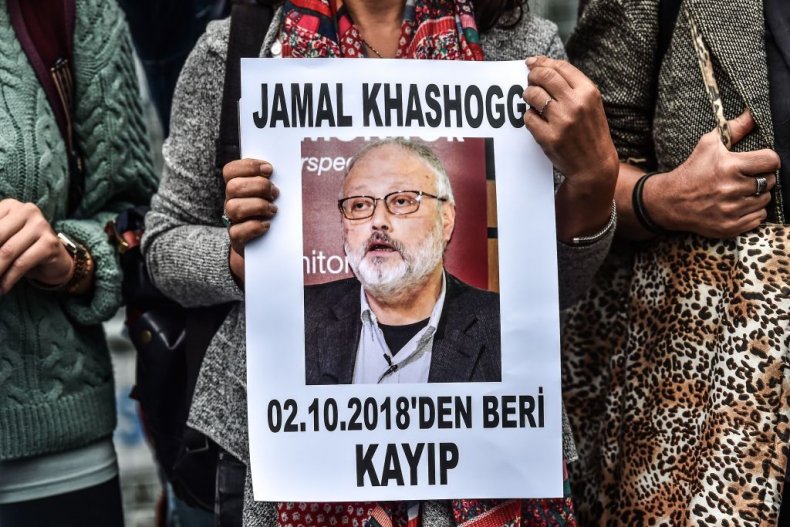 The president's remark comes after Secretary of State Mike Pompeo avoided answering the same question from journalists on Wednesday as he departed from Riyadh after meeting with Saudi Arabia's King Salman and Crown Prince Mohammed bin Salman.
"I don't want to talk about any of the facts," Pompeo responded, adding that the Saudis "didn't want to either."
Khashoggi has been missing since October 2 and was last seen entering Saudi Arabia's Consulate in Istanbul, Turkey, to obtain divorce papers so he could marry his fiancée. Turkish officials have maintained that a Saudi kill squad executed him after entering the diplomatic facility, with reports suggesting his body was then dismembered and possibly transported to Riyadh.
Saudi Arabia has publicly denied the allegations and expressed concern for the missing journalist. However, Khashoggi fled the kingdom last year as Prince Mohammed launched a wide-reaching crackdown on political dissidents. In exile, the journalist had written critically of the Saudi-led coalition's military actions in Yemen, as well as the kingdom's targeting of dissidents.
On Wednesday, The Washington Post published Khashoggi's last column, in which he advocated for freedom of expression in the Arab World. "Arabs living in these countries are either uninformed or misinformed. They are unable to adequately address, much less publicly discuss, matters that affect the region and their day-to-day lives," he wrote prior to his disappearance. "A state-run narrative dominates the public psyche, and while many do not believe it, a large majority of the population falls victim to this false narrative. Sadly, this situation is unlikely to change."
Following Pompeo's face-to-face meeting with Saudi leaders to discuss the journalist's fate, Trump and the secretary said earlier on Thursday that they wanted to give their Middle Eastern allies time to conduct a thorough and complete investigation into the incident. While fellow Republicans have blasted Saudi Arabia, taking particular aim at the crown prince, Trump and his administration had been reluctant to assign blame.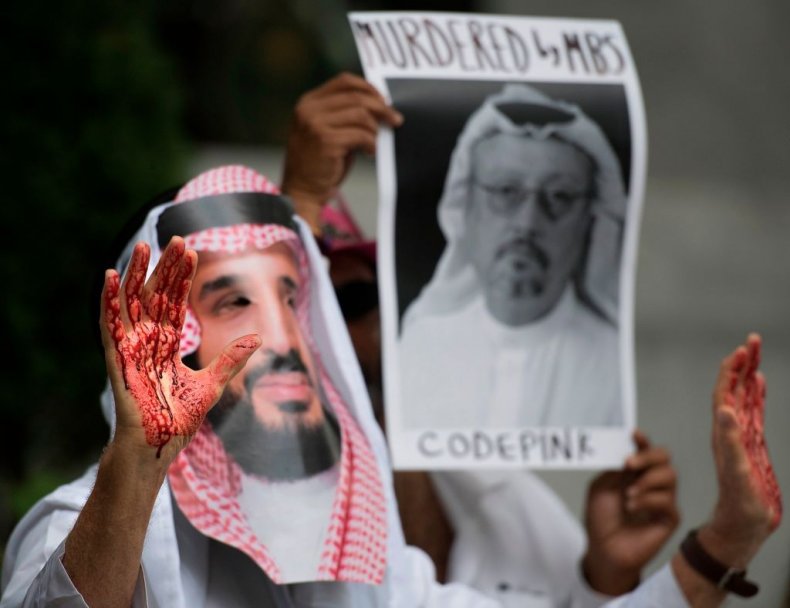 "I told President Trump this morning we ought to give them a few more days to complete that so that we, too, have a complete understanding of the facts surrounding that, at which point we can make a decision how or if the United States should respond to the incident surrounding Mr. Khashoggi," Pompeo said earlier on Thursday.
Trump on Tuesday defended the Saudis against accusations, comparing the media response to the incident to the recent confirmation hearings for Supreme Court Justice Brett Kavanaugh.
"Here we go again with, you know, 'You're guilty until proven innocent,'" Trump told the Associated Press in an interview. "We just went through that with Justice Kavanaugh, and he was innocent all the way, as far as I'm concerned," he added.
However, on Thursday, Trump took a markedly different tone, telling reporters: "This is bad, bad stuff and the consequences should be severe." The president said it was still too early to assign blame on a specific person, according to The New York Times, but said he believes the truth will come out.
Although it has not been confirmed, many reports and analysts have suggested the alleged murder would have been ordered by Prince Mohammed himself.