Trump Brags That Mueller Probe Has Made His Support Stronger and Increased the 'Level of Love'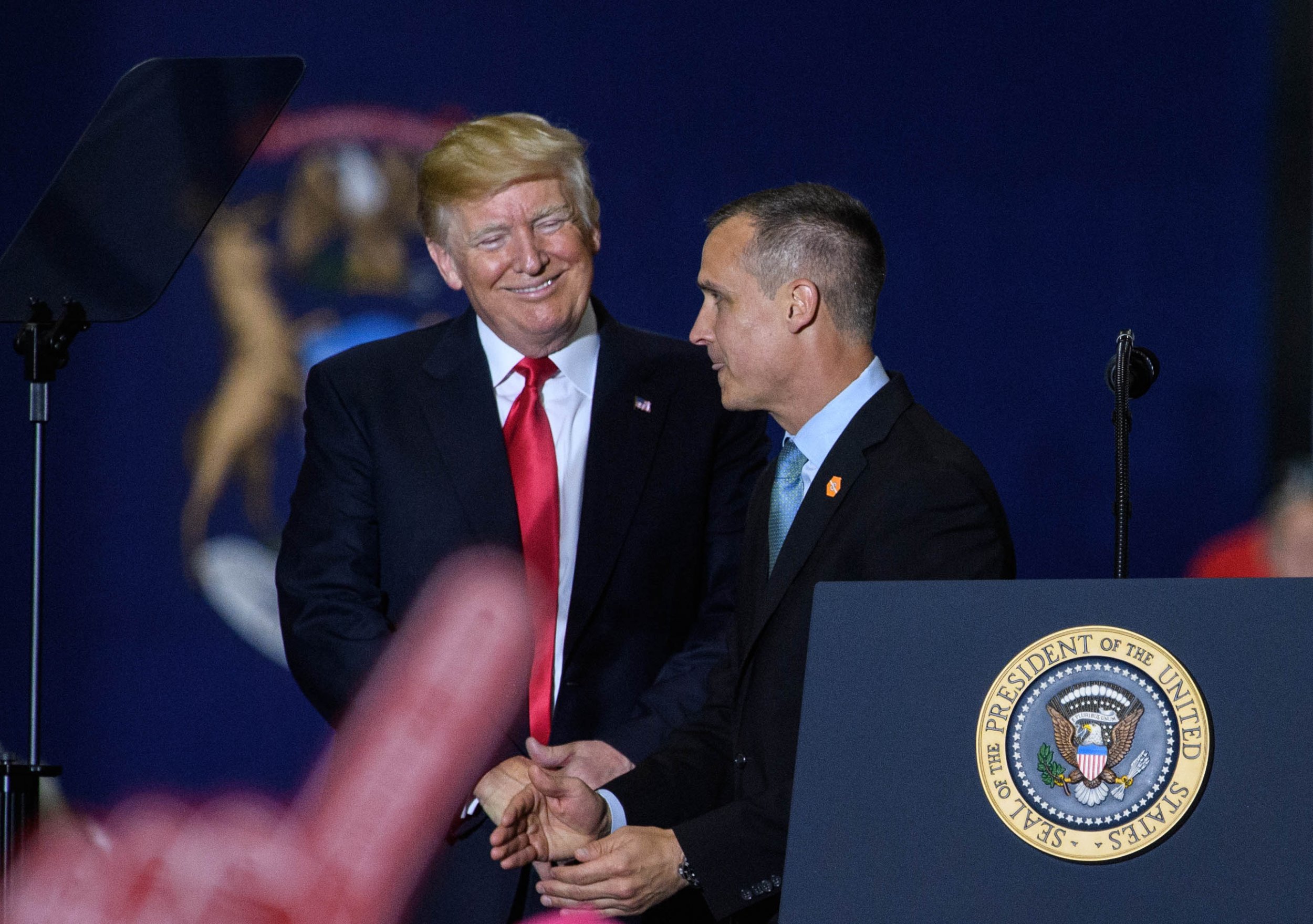 President Donald Trump is the victim of disloyal White House staffers who want to sabotage his agenda, a new book has claimed.
Long-serving Trump advisers Corey Lewandowski and David Bossie have described how there is a group of people appointed to the White House that has formed a "resistance" hell-bent on delegitimizing the current presidency.
The book, called Trump's Enemies: How The Deep State Is Undermining The Presidency, claims officials inside the White House, Congress and intelligence agencies are "embedded enemies of President Trump," The Washington Post reported after seeing it in advance.
The book also states how officials are attacking Trump's agenda "with a thousand cuts" with actions carried out by those who are in "the deep reaches of the federal government who harbor as deep a hatred of Trump as does anyone from the Clinton/Obama cabal."
"The thing is, they get away with it when no one is looking," says the book, which is out on Tuesday.
Lewandowski was the president's former campaign manager, and Bossie served as his former deputy campaign manager. In a transcript in the book of an interview that the pair carried out with the president in the Oval Office, with Vice President Mike Pence in the room, Trump said the Mueller probe into Russian collusion had actually helped him.
"I think it makes my base stronger. I would have never said this to you. But I think the level of love now is far greater than when we won. I don't know, what do you think, Mike?", he said, referring to Pence, who replied: "As strong or stronger."
Lewandowski and Bossie's access to the West Wing has been restricted by Chief of Staff John Kelly and there is concern that their book, which is their second on the Trump presidency, has an ulterior motive.
The New York Times reported last month that the Secret Service had to intervene after Kelly grabbed Lewandowski by the collar outside the Oval Office last winter. Kelly was angry with Lewandowski over profits he had made from his contract with Trump's re-election political action committee.
The pair takes aim at a number of people, both past and present, who work with Trump. His former personal attorney Michael Cohen and former campaign chairman Paul Manafort, who are both cooperating with Mueller's investigation, are both described as "rats."
Meanwhile, National Economic Council director, Gary Cohn, is described as a "limousine liberal," while former staff secretary Rob Porter is accused of working to thwart Trump's agenda.
The book also lambasts a number of White House aides, like press secretary Sean Spicer, for only supporting Trump after he had won.