Donald Trump Pulled Out of Planned Mueller Team Meeting at Camp David After Receiving List of Questions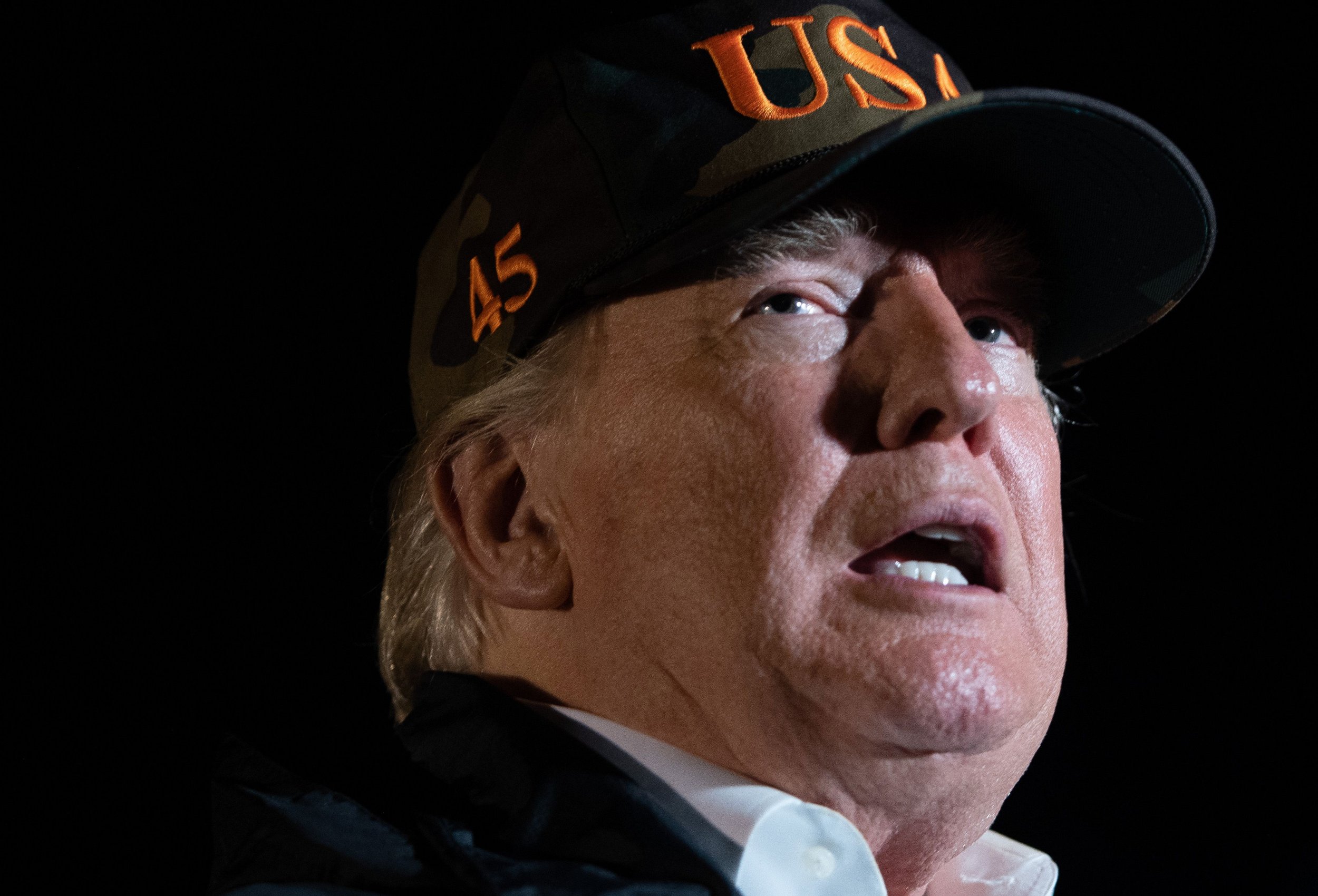 President Donald Trump withdrew from a planned meeting with special counsel Robert Mueller's team after his lawyers saw the list of questions the president would be asked, according to a new report released by The Associated Press.
The date for the meeting had been set for January 27, 2018, and was to take place at the presidential retreat of Camp David. But as the date approached and Trump's team received a list of questions to be answered, the White House soured on the meeting.
Trump has still not spoken to Mueller's team regarding its investigation into Russian meddling in the 2016 presidential election. Though the president had said he would be willing—even happy—to speak to the special counsel and his colleagues, White House lawyers convinced Trump to steer clear of a direct meeting because they believe he would be a bad witness and might even put himself in legal jeopardy by lying to investigators.
The January meeting plan fell apart when John Dowd—Trump's attorney who resigned in March 2018—sent a letter to Mueller disputing his authority to even question the president.
According to the AP, Trump's legal team made the decision to torpedo the interview after Mueller's lead prosecutor, James Quarles, dictated over the phone a list of 16 topics the special counsel wanted to cover.
These included Trump's interactions with former FBI Director James Comey, his knowledge of former National Security Adviser Michael Flynn's interview with the FBI and his involvement in a statement issued regarding the Trump Tower meeting between Donald Trump Jr., then-campaign chairman Paul Manafort, Jared Kushner and a group of Russians linked to Russian President Vladimir Putin.
Dowd said all answers could be found in the mass of documents and witness statements already collected, adding that the investigation had been "a considerable burden for the president and his office, had endangered the safety and security of our country, and has interfered with the president's ability to both govern domestically and conduct foreign affairs."
Read more: Trump's first Thanksgiving tweet—the world is "mean and nasty"
This week, Trump sent handwritten answers to the special counsel's team in lieu of a face-to-face meeting. With characteristic bluster, the president told reporters last week he had answered the queries "very easily," despite what he claimed were "tricked up" questions to try and catch him out.
Even now, the president will only answer questions related to possible collusion with Russia, avoiding queries about potential obstruction of justice. Rudy Giuliani, Trump's personal lawyer, this week emphasized to Axios that the president would not consider questions of this nature, and cast doubt on Mueller's legal right to even ask them.
Giuliani also suggested Trump's handwritten answers might not be enough for Mueller, and that follow-up questions could be on their way.
The former mayor of New York City said the president's legal team would consider any further queries from Mueller. "We'll consider them and answer them if necessary, relevant and legal," Giuliani told CNN. "If it was something that would be helpful, relevant—not a law school exam."
The headline on this article has been altered to clarify that Donald Trump's meeting was canceled after Mueller's team shared its list of questions with the president's lawyers. The text has also been updated to include additional comments from Rudy Giuliani.