Trump Says Stacey Abrams 'Might Very Well Be Better' as Georgia's Governor Than GOP's Kemp
Former President Donald Trump suggested at a Saturday evening rally in Georgia that he preferred Democratic voting rights activist Stacey Abrams to be the governor of the southern state over incumbent GOP Governor Brian Kemp.
Kemp drew the ire of Trump following the November 2020 presidential election after Georgia flipped blue for President Joe Biden. Trump reportedly pressured Kemp to work to overturn the will of Georgia's voters, but the GOP governor declined to support the former president's efforts.
"Of course, having her [Abrams] I think might be better than having your existing governor, if you want to know the truth," Trump told rally attendees in Perry. "Might very well be better."
"Stacey, would you like to take his place?" the former Republican president asked. "It's OK with me."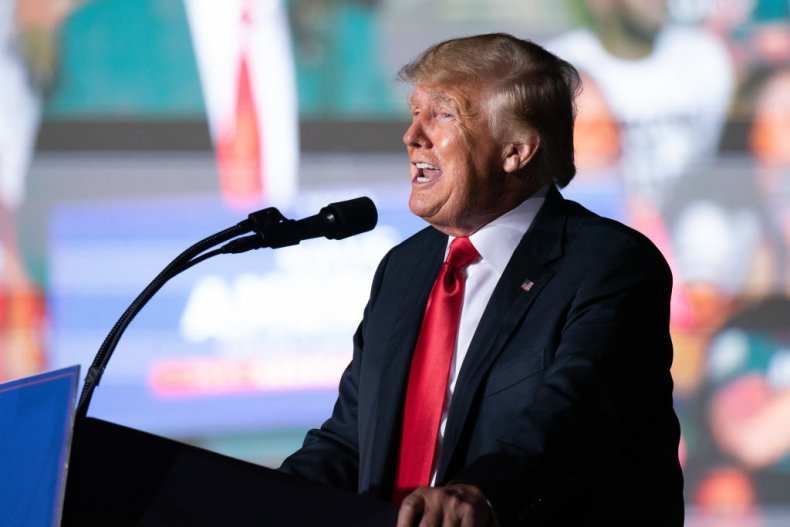 Newsweek reached out to Kemp's press secretary for comment but did not immediately receive a response.
The former president's Saturday remarks came after he told John Fredericks Radio Show on Real America's Voice that Kemp was a "disaster" in a Friday interview.
"Kemp is a disaster. He's a disaster. He talks about elections...He did everything he could to make sure we lost the election. He was terrible," Trump said.
"Brian Kemp has not done the job," he continued, "far worse than not doing the job." Trump went on to assert that Kemp is like "a Democrat in disguise."
In early December 2020, The Washington Post reported that Trump called Kemp as he attempted to overturn Georgia's election results. The former president reportedly urged the Republican governor to call a special session of Georgia's legislature to vote to overturn the results. When Kemp did not comply, Trump began to publicly bash the GOP official.
"In the case of Gov. Kemp, he was in last place or just about in last place. I endorsed him, he ended up winning the election and he certainly was not very effective for the Republican Party, to put it nicely," Trump told right-wing news outlet Newsmax at the beginning of March
"So I think that was an endorsement that hurt us, but sometimes that will happen," he said.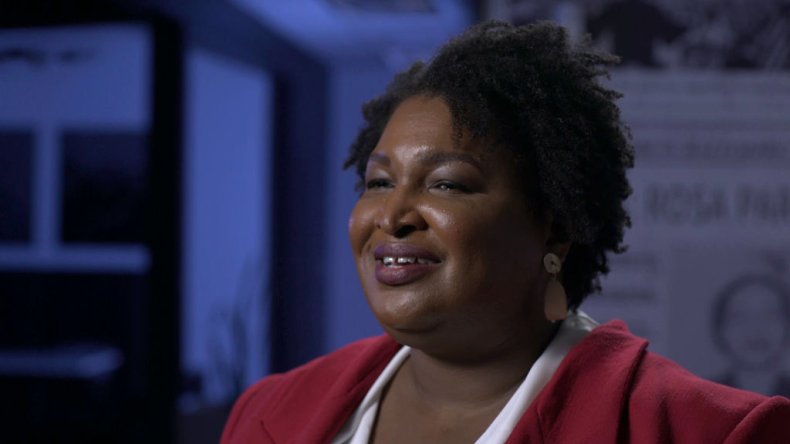 Kemp is up for re-election in 2022 and may be facing Abrams as the Democratic nominee. The activist, who formerly served as the minority leader of the Georgia House of Representatives, ran against Kemp unsuccessfully in 2018.
Abrams lost by more than 50,000 votes but has argued this was due substantial voter suppression in the southern state. Since 2018, she has campaigned nationwide against voter suppression and pushed for expanding access to the ballot box. Although she has not announced her 2022 plans, she is seen by many as a strong Democratic contender—particularly after Georgia flipped blue for Biden and with its two Senate seats in the most recent elections.